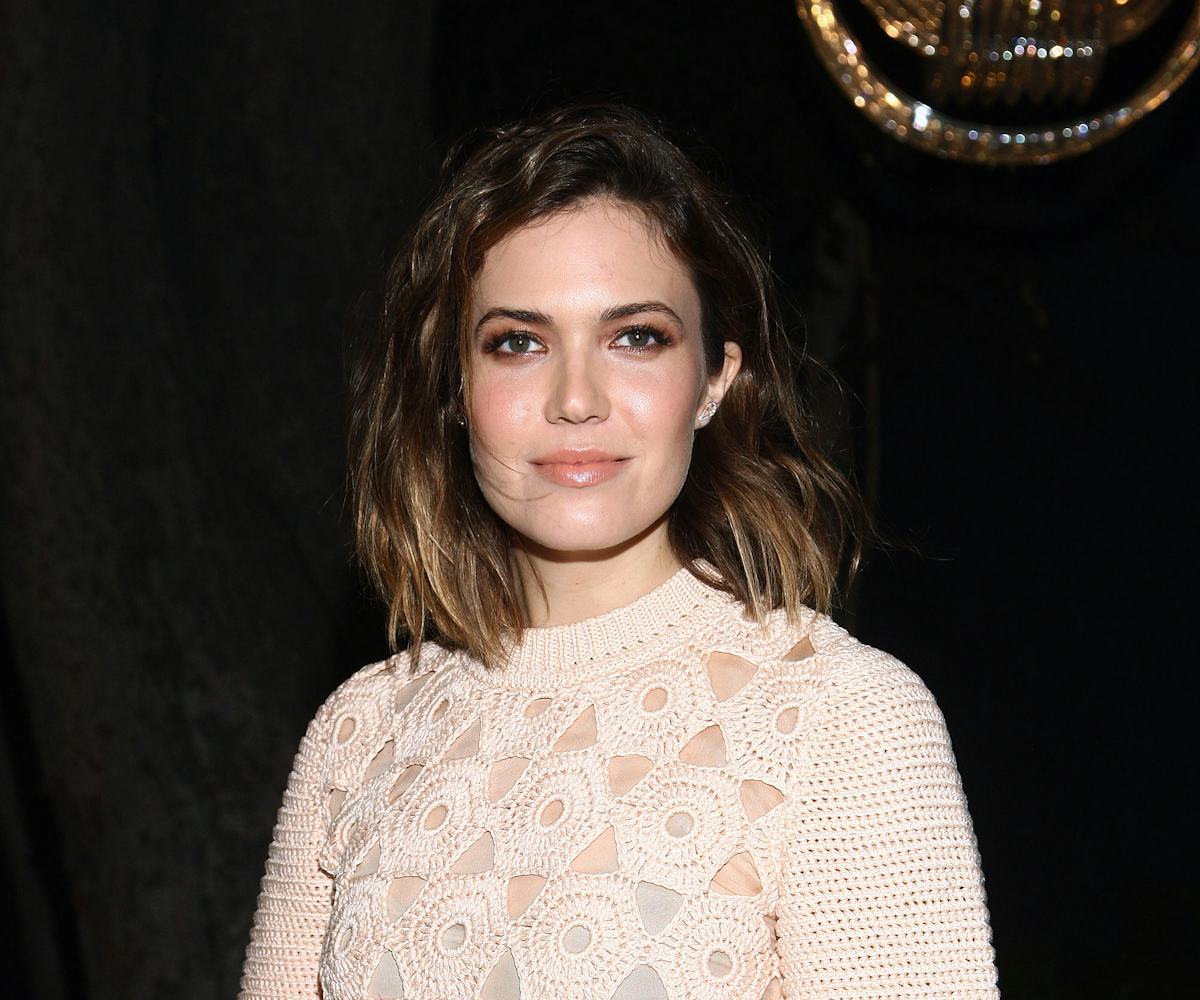 Photo by Tommaso Boddi / Getty images
Mandy Moore's 'A Walk To Remember' #TBT Will Crush You
Long ago, in a land far, far away, Mandy Moore was a movie star. In fact, her iconic tearjerker A Walk to Remember was the quintessential Nicholas Sparks film before The Notebook came along. These days, Sparks adaptations have become a cottage industry, but Mandy was there first, and it's important to never forget that. 
It appears that Moore herself is keen on refreshing your memory, too. On Thursday, Moore posted the ultimate #TBT on Instagram, that likely left fans of AWTR reeling with feelings of sadness, nostalgia, and unbridled glee. Moore was in the process of moving when she came across a framed photo of her in character as Jamie, and Shane West in character as Landon. 
" … I think this was an actual prop from the movie," Moore wrote. "Not sure how I ended up with it but cool. Nice suit, @theshanewest! #awalktoremember."
It's been 13 years since the film pierced the hearts of tweens everywhere. If you're old enough to remember where you were when you-know-what happened, we'll give you a second to pick up your shattered soul from off the floor. If not, we suggest running to iTunes to experience teenage love in its purest form, Oh, and bring Kleenex.