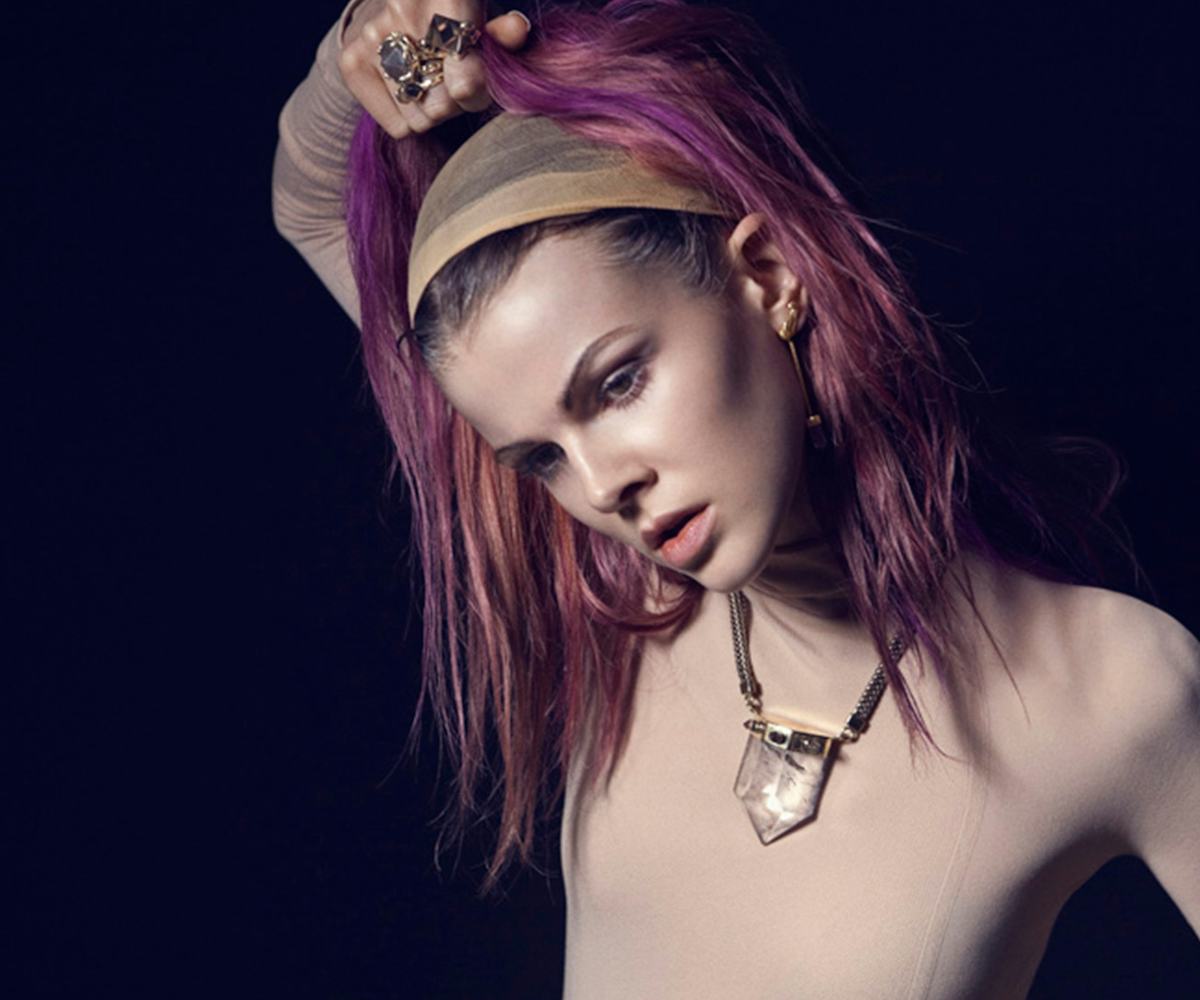 Get your wands ready because MANIAMANIA's fall '13 lookbook is full of magic and mysticism.
Marc Jacobs' muse Ruby Jean Wilson stars as the lookbook's moody heroine wearing MANIAMANIA's statement jewelry. The collection was inspired by '30s silent film actress Theda Bara--a woman so goth she earned herself the nickname "The Vamp." (And that was way before Twilight or True Blood were cool.)
Wilson shares the stage with a giant python and a black-eyed owl proving for good that owls are it when it comes to cool fall campaigns. As for the bling, there are tough first knuckle rings, giant crystal necklaces, and plenty of ever-cool hand chains that really do look best perched over a crystal ball.
Tune into the video below to see the jewelry on the move and develop some serious hair (wig?) envy over Wilson's punky pink locks. You'll be wishing those Harry Potter spells actually worked IRL. Accio rings!