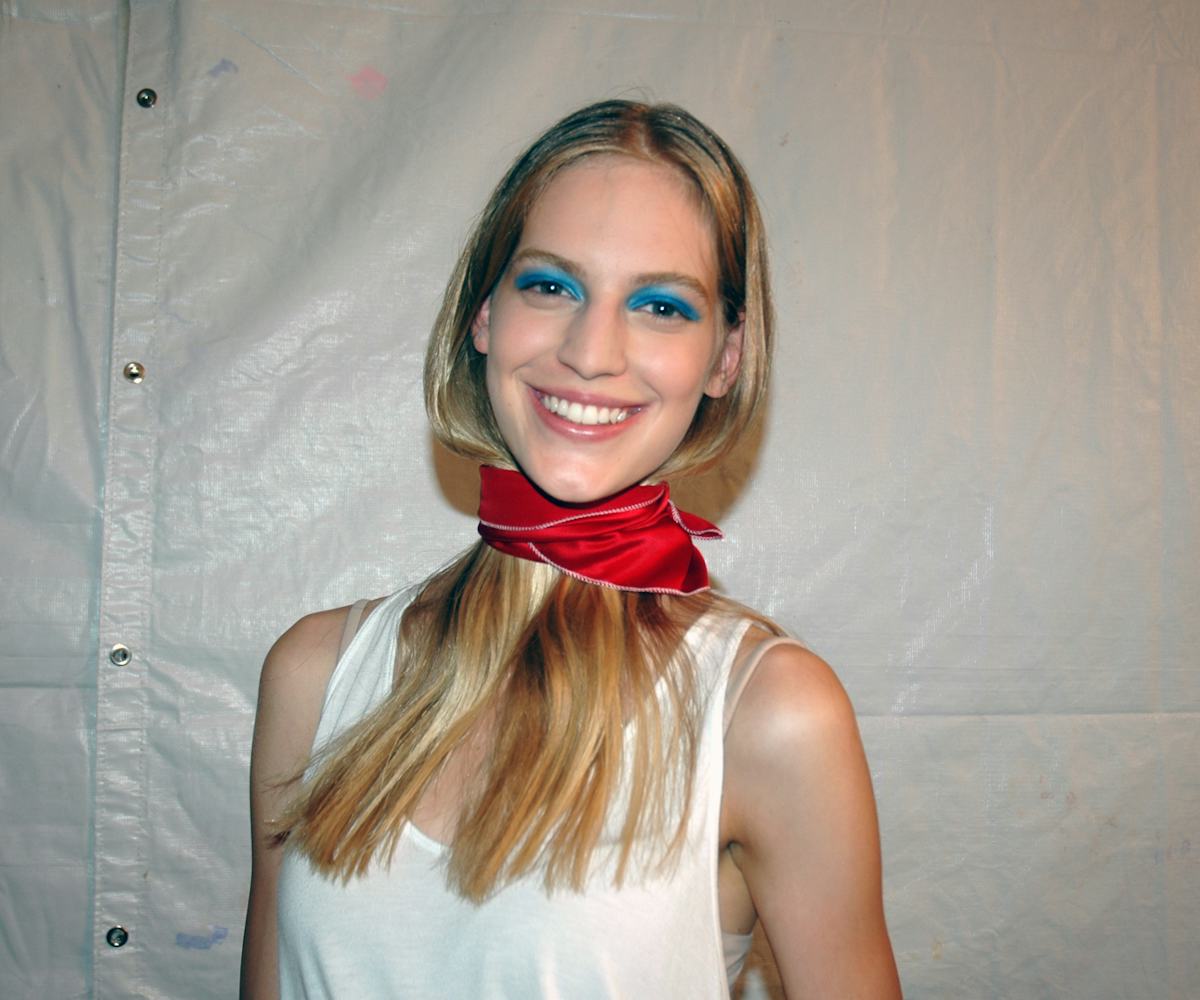 marc model mixtape
picking out runway dream songs with the girls at mxmj.
There was lots to love at yesterday's Marc by Marc Jacobs spring '14 show--the stars, the stripes, the metallics, the sneakers... but we were especially struck by the music, a pro-Pussy Riot, anti-current state of the music industry track by Jeffrey Lewis, which soundtracked the entire show. It was powerful, it was political, and we couldn't stop talking about it long after the last model left the runway.
That got us thinking about which song we'd like to walk down the runway to; and since we won't be doing our Karlie Kloss-esque death stare in public anytime soon, we grilled the models--you know, the girls actually walking the Marc by Marc Jacobs runway--to find out what they'd pick as the ultimate catwalk tune. From AlunaGeorge to the Talking Heads, Jacobs' models have just as good taste in music as he does. Listen to their picks below while you practice strutting your stuff. 
Holly Rose Emery at NEXT picks "Bad Girls" by M.I.A. as her dream runway song.
Manon Leloup at Wilhelmina chooses "Atom Heart Mother Suite" by Pink Floyd.
Maria Loks at Next picks "This Must Be The Place" by Talking Heads.
Maria Palm at Trump picks "Amanama" by Pro-Checked because it sounds like "Planet Earth music."
Vanessa Axente at DNA picks a Hotel Costez remix.
Tian Yi at Fusion loves the song "We Are Young" by Some Nights.
Nadja Bender at New York Models picks "Superstar" by Aluna George.
Lindsey Wixson at The Society picks "Welcome to the Jungle" by Van Halen.
"Teddy Picker" by Arctic Monkeys is Sam Rollinson at Women's pick.