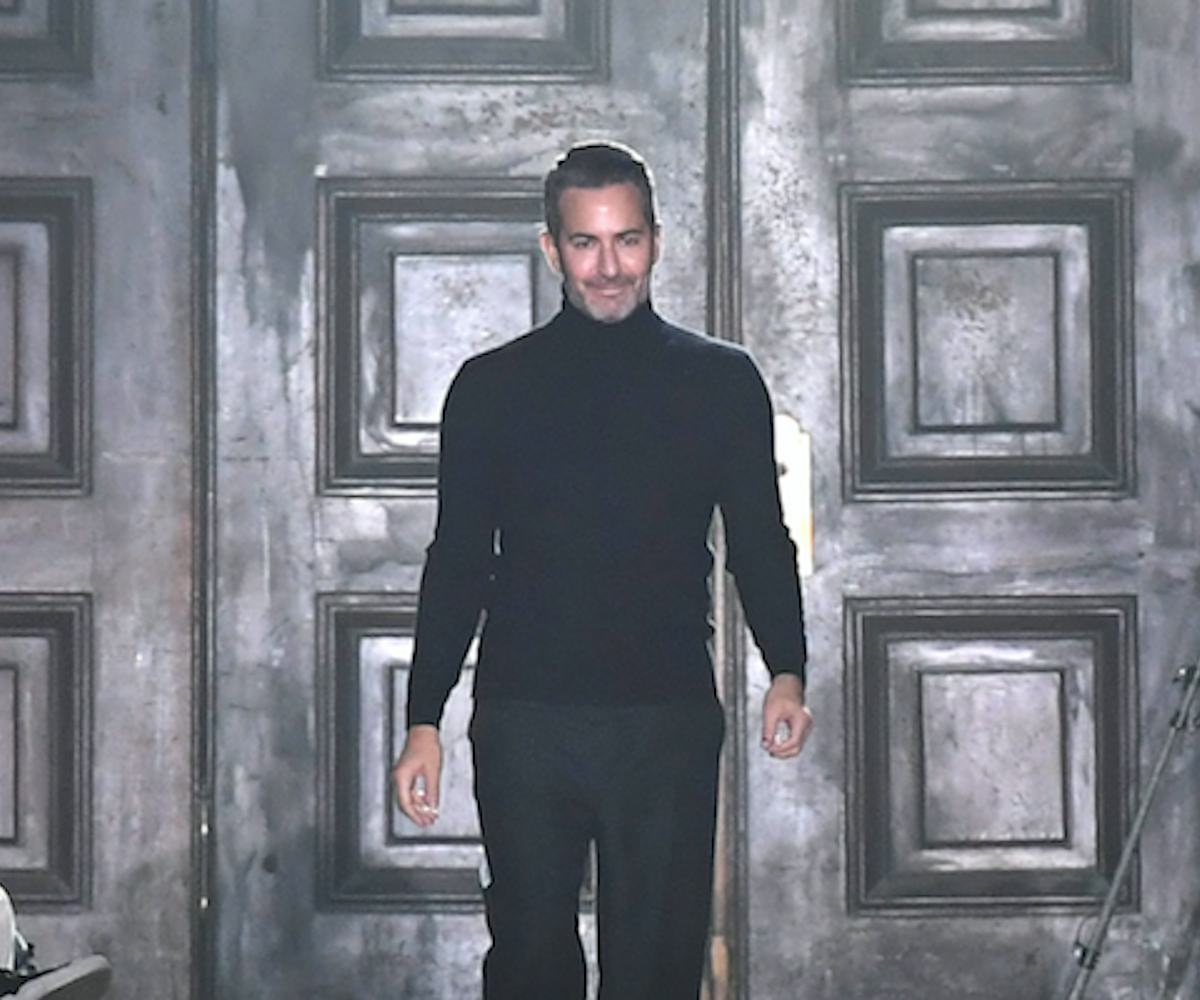 photo by Slaven Vlasic/getty images
Marc Jacobs Proposed To His Boyfriend… In A Chipotle
With the help of a flash mob
Marc Jacobs is engaged! The designer proposed to his boyfriend, Charly DeFrancesco, last night... inside of a New York Chipotle... with the help of a flash mob.
"And this happened... 'Charly Defrancesco will you marry me'? #flashmobatchipotle #moves. THANK YOU everyone for making this happen. And to my Ride or Die fiancé @chardefrancesco I LOVE YOU," he captioned an Instagram video documenting the proposal.
In the clip, the flash mob is seen dancing to Prince's "Kiss" before Jacobs drops down to one knee. DeFrancesco then happily nods yes in response, and the whole establishment erupts in cheers. If the clip doesn't warm your cold, dead heart, we don't know what will. Queso, maybe?
Fans of the designer took to Twitter to congratulate the happy couple.
While we're incredibly happy for the two, we have more pressing questions. Like, what did they get to celebrate after? Please, don't keep us in the dark.