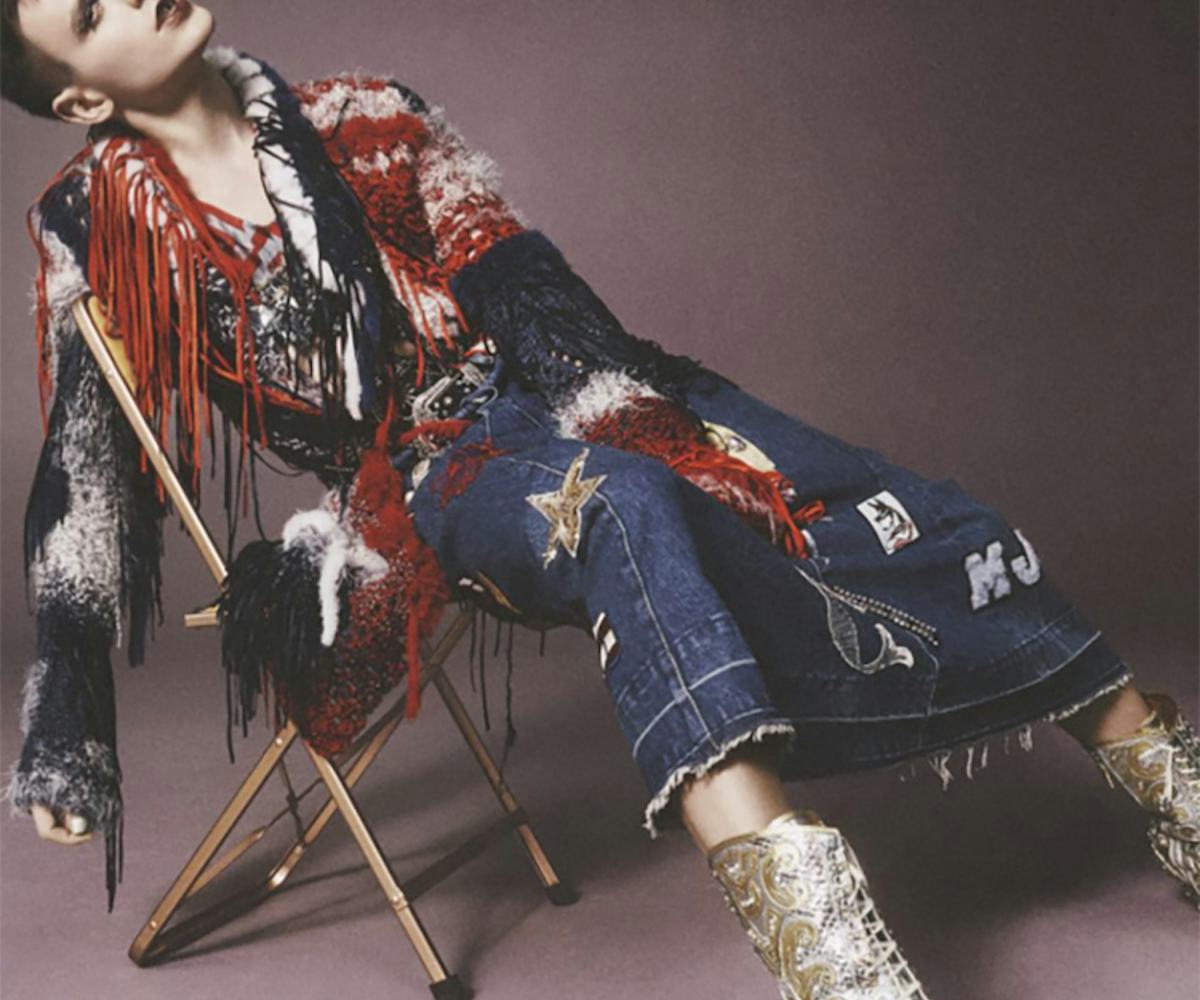 Photo courtesy of @themarcjacobs on Instagram.
Marc Jacobs Announces The Next Star Of His Spring 2016 Campaign
the drag competitor's portrait is the newest to be released
Marc Jacobs has announced Dan Donigan, otherwise known as Milk, the Ru Paul's Drag Race Season 6 alumnus, as the next portrait of his Spring 2016 campaign. The new campaign is actually a series of portraits the designer is treating as a "personal diary," choosing subjects that he finds to be an inspiration and represent a celebration of his America.
Donigan, shot by photographer David Sims in a denim-patched miniskirt, metallic gold boots, and a dark lip, was first noticed by Jacobs for wearing one of his sweaters during an episode of Drag Race. Jacobs wrote on his Instagram that his "unique, artistic drag sensibility" had reminded him of his earlier club days. He then realized Donigan used to work at a Marc Jacobs retail store, which urged the designer to get in touch.
About two weeks ago the designer made headlines after announcing the first face of his campaign, transgender director Lana Wachowski. Since Wachowski, Jacobs has released portraits of Sandra Bernard, Bette Midler, two models from his SS16 runway show—Veronika Villim and Kiki Willems—and now Donigan.