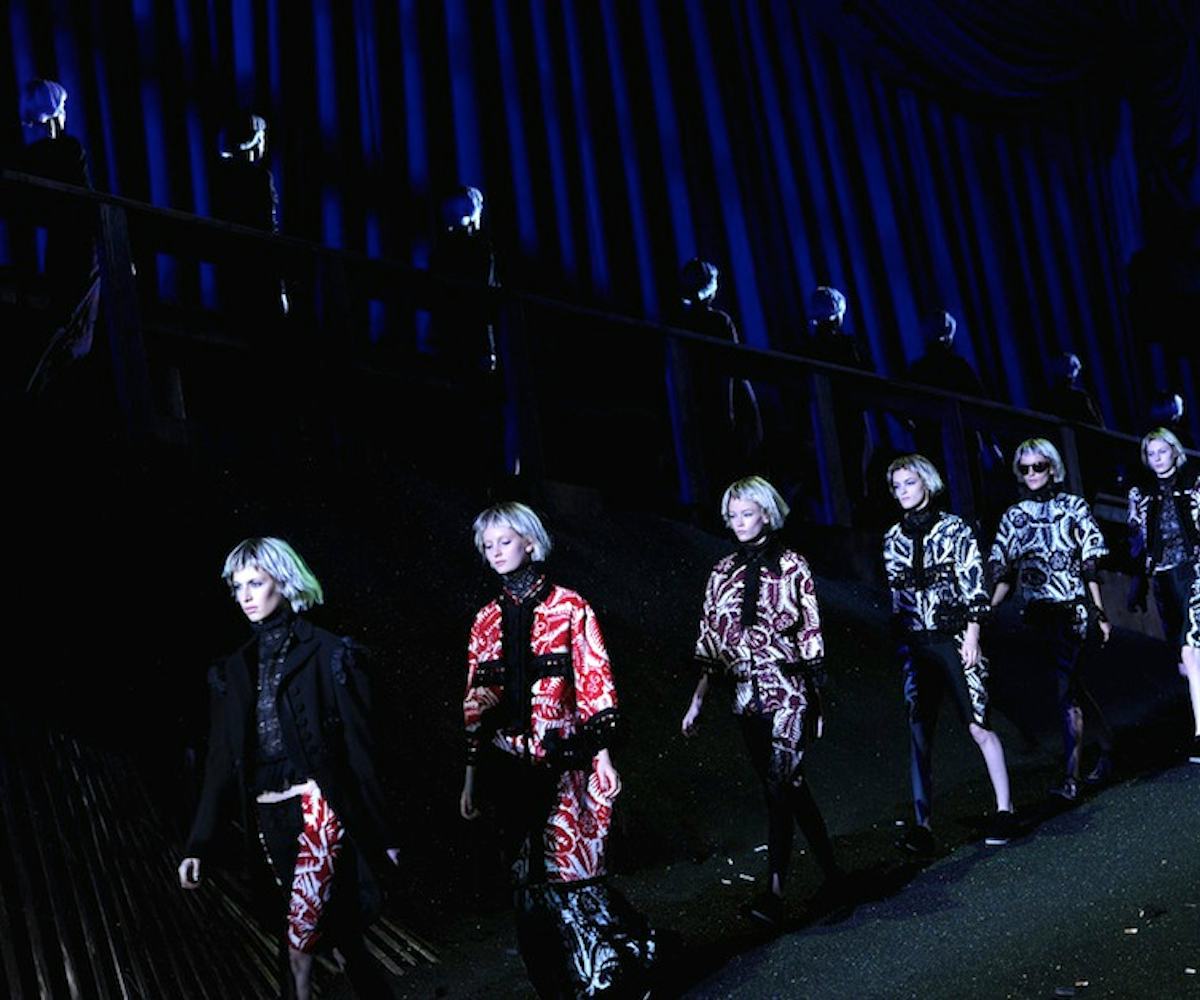 photo by zimbio
music by marc
download marc jacobs' personal mixtape…for free!
There's really no better way to close the curtain on New York Fashion Week than with the Marc Jacobs show. Needless to say, the designer went BIG last night--and we're not just talking about the massive 69th Regiment Armory venue, which was made to look like a destroyed beach (empty cups, cigarette butts, and black sand included).  
In true Jacobs fashion he pushed the boundaries, opting against the '90s themes that have been popping up all week long in favor for Victorian-inspired looks. Printed gowns in deep reds and greens, tasseled jackets and oversized boxy tops served as the backbone to this spookily romantic show. It's a definite contrast to the bright colors we've been seeing on the catwalks thus far, but leave it to MJ to go dark--really, really dark--for spring. 
Something that's not so dark, though, is Jacobs' new playlist. He's picked his five favorite tunes for Sephora, all of which you can download for free. Featuring The Hundred in the Hands, Crocodiles, JJAMZ, Toro Y Moi, and Classixx, each of these bands have also been featured on NYLON--many times. Marc Jacobs, you've got great taste! 
See the tracklisting below, and get the playlist here. 
1. The Hundred In The Hands- "Building In L.O.V.E"
2. Crocodiles- "Sleep Forever"
3. JJAMZ- "Heartbeat"
4. Toro y Moi- "Harm In Change"
5. Classixx- "Holding On"