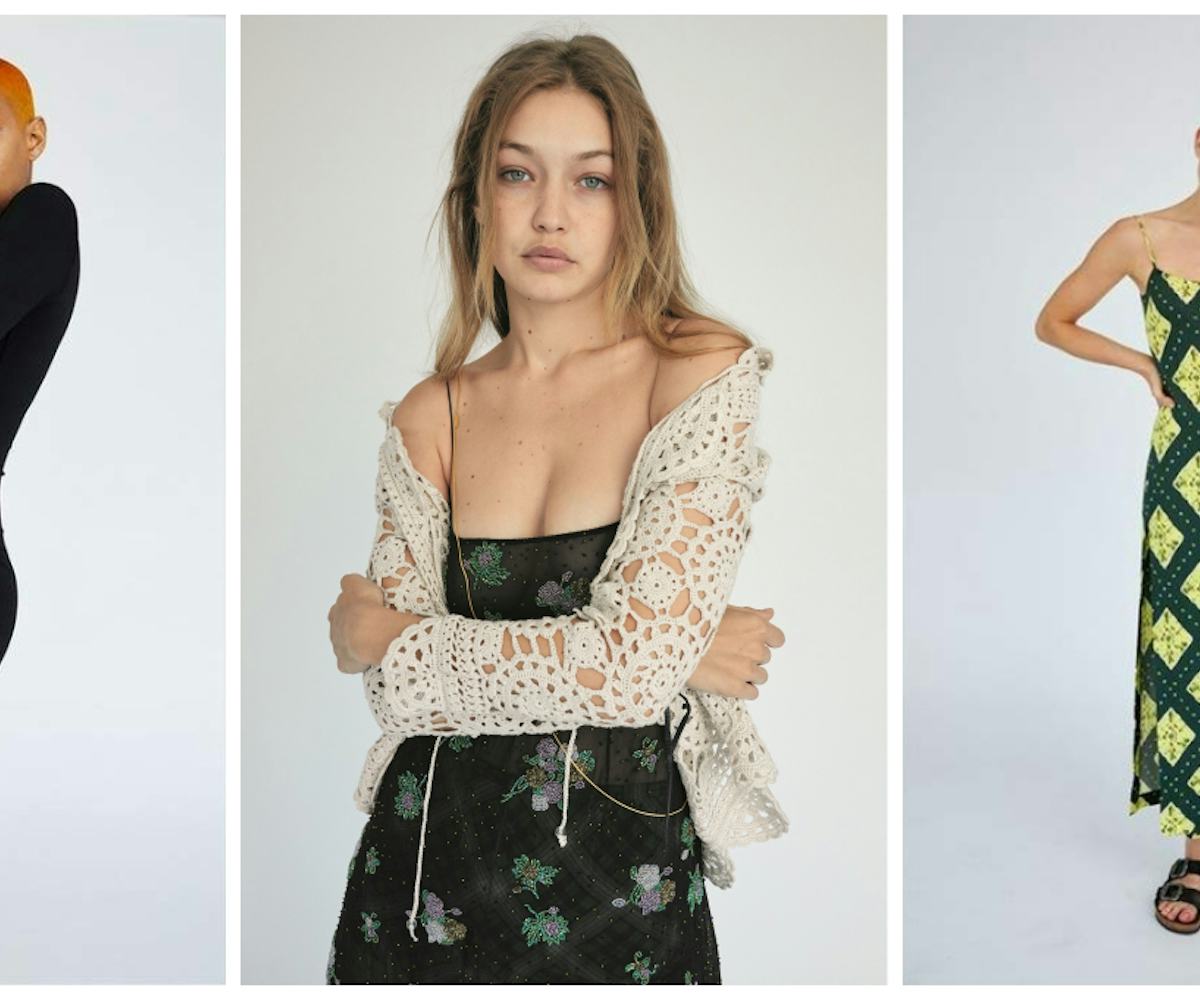 Photos courtesy of Marc Jacobs
Marc Jacobs Is Reissuing The Grunge Collection That Got Him Fired From Perry Ellis
Marc Jacobs' latest collection is a reissue of the 1993 "Grunge" line that he created as the designer for Perry Ellis. You know, the one that famously got him fired after it flopped on the runway and received universal disdain from critics at the time.
Now, the collection is considered iconic and credited to making Jacobs known for his avant-garde aesthetic. The re-issue, aptly named the Redux Grunge Collection 1993/2018, is a reissue of 26 looks from the 1993 show in their entirety, using the same prints, fabrics, and embroideries as the originals. Sneakers, beanies, a Doc Martens collab, and even the collection's original accessories will be available for purchase starting November 15. And the likes of Gigi Hadid, a still-pregnant Slick Woods, and Dree Hemingway star in the campaign for the new line, which was shot by the legendary Juergen Teller.
In a press release on the reissue, Jacobs described the importance of the original Perry Ellis collection: "The 'Grunge' collection epitomized the first time in my professional career I was unwavering in my determination to see my vision come to life on the runway, without creative compromise." Even Perry Ellis has come around to appreciating the original collection, albeit 25 years too late. The brand describes it as the "first of its kind collection" in a press release, and continues on to say that the line "changed the direction of contemporary womenswear."
So, basically, grunge is back. The collection launches on November 15, but you can pre-order starting now on the Marc Jacobs website.