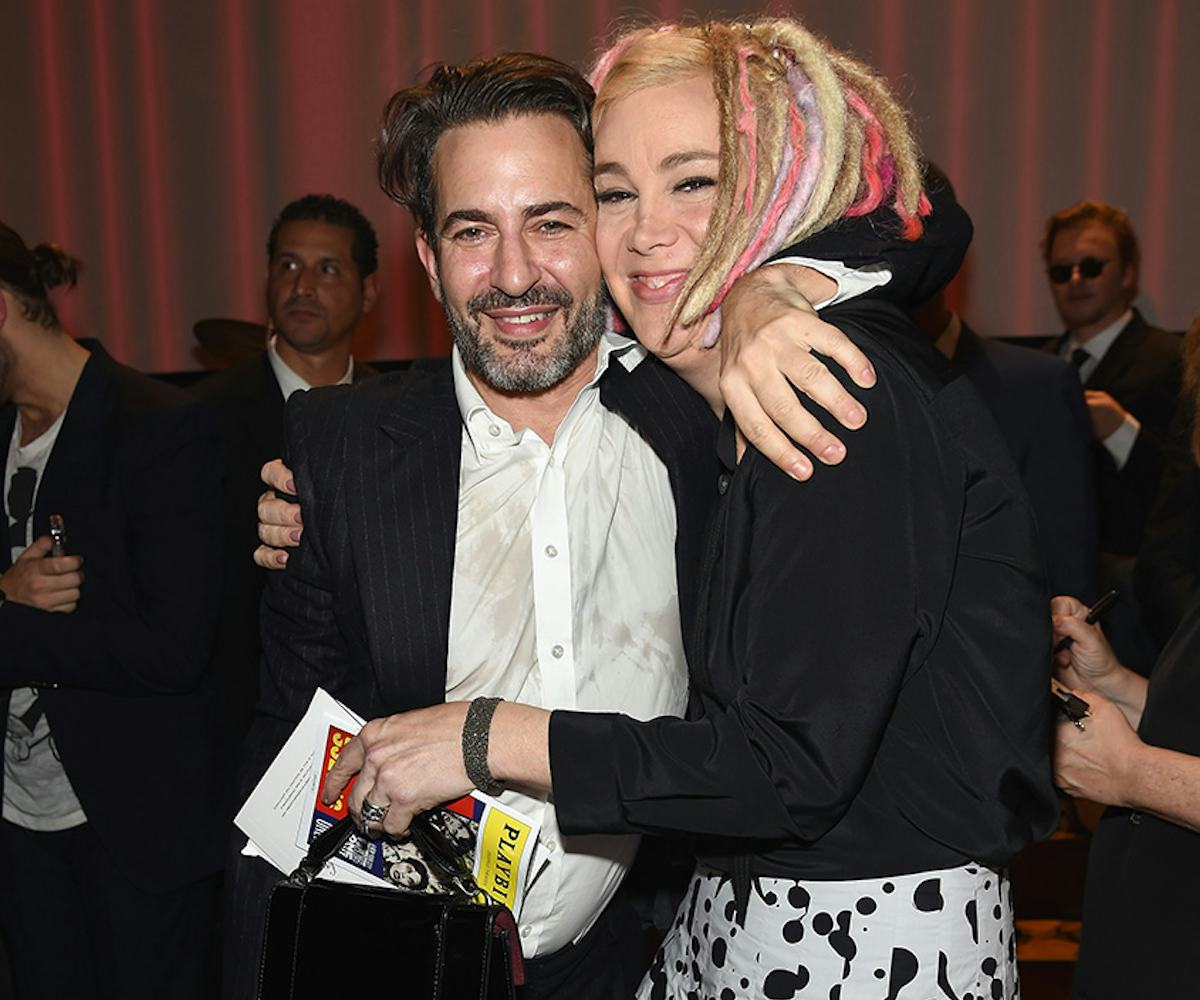 Photo Courtesy of Jamie McCarthy
Marc Jacobs Casts Trans Director Lana Wachowski In Spring 2016 Campaign
the designer reveals the first portrait of his inspirational new campaign
Marc Jacobs has revealed Lana Wachowski, transgender director, as the first of multiple faces for his spring 2016 campaign. The campaign, shot by David Sims and styled by Katie Grand, will be a series of subjects that the designer finds to be an inspiration and that represent a celebration of his America. The designer plans on releasing more portraits from the series over the next few weeks on Instagram. 
The designer wrote, "The people featured in our campaign personify this collection of fashion through their individuality. Collectively, they embody and celebrate the spirit and beauty of equality," later stating, "It is a personal diary of people who have and continue to inspire me and open my mind to different ways of seeing and thinking."
Wachowski, who directed The Matrix with her brother, Andy, made great impact on the transgender community after a touching acceptance speech for the 2012 Human Rights Campaign's Visibility Award, where the director spoke of her transition and the struggles she faced. Sporting a mop of platinum and pastel multi-colored dreadlocks, the director looks angelic with a genuinely joyful smile, appearing to be mid-leap, and of course clad in a classic Marc Jacobs plaid and cardigan combo. 
We're looking forward to see who else is revealed in the coming weeks!