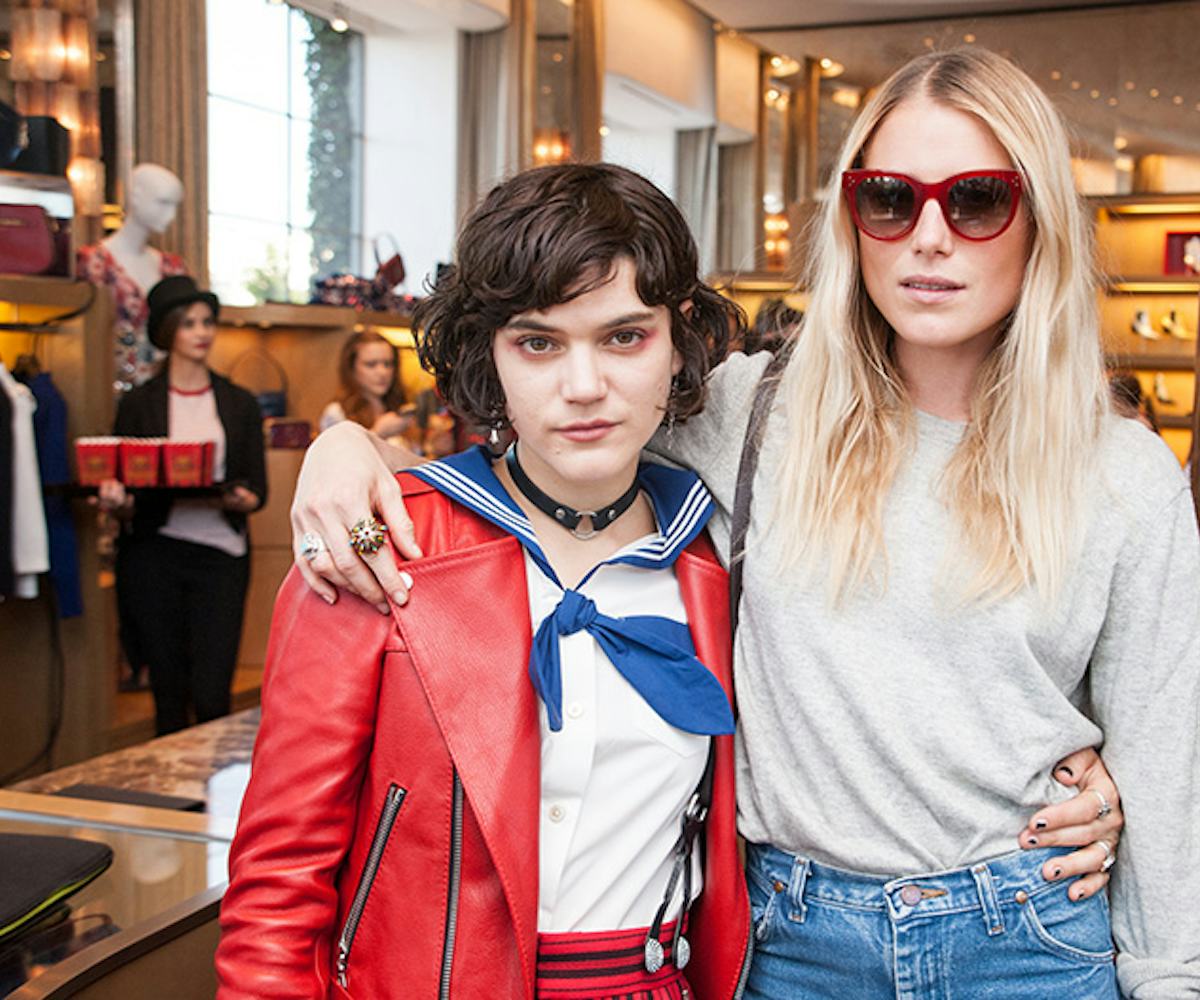 Photo by Steve Lucero / BFA.com
Marc Jacobs Patched Up L.A. The Right Way
Our Marc Jacobs patch party was so nice, we had to throw it twice. Last night, we brought the party to the West Coast and took over the Marc Jacobs store on Melrose Place. With Drew Droege as host and DJ Equal spinning beats, Los Angeles' most bold came, patched, and conquered. Guests sipped Champagne from paper bags and snacked on popcorn. Those who purchased a limited-edition tee or Gotham handbag received three free patches—with Droege's help, of course. (It's almost like Chloë Sevigny picked 'em out, right? Right.) SOKO hopped on the turntables and kept the party going while a crowd gathered outside the extraordinary Marc Jacobs storefront. Dree Hemingway showed up, too. Hey, only in Los Angeles. It was a match, er, patch made in heaven. Go inside the party in our gallery below!
Oh! And if you purchase a limited-edition tee or Gotham handbag online, you'll receive three limited edition patches. DIY has never been so fly. 
Popcorn, anyone?
Good evening, America. It's Chloë Sevigny.
The new way to pop bubbly.
AFI's Davey Havok.
DJ Equal in the house!
Very dapper.
It has recently come to our attention that Champagne paper bags are the new black.
SOKO and Dree Hemingway.
"May I have this dance?" — Monty Geer
All smiles with Jasmin Savoy Brown.
Oh, hello! It's Shadowhunters' Katherine McNamara.
Major keys.
Is there a beer in there? (There is.)
Clothing rack goals.
SOKO taking over.
Team NYLON, represent!
Squad goals.
Can we take a moment to marvel at this store front? Can we?
We'd be smiling too if we had that hair.
What all DIY parties should look like.