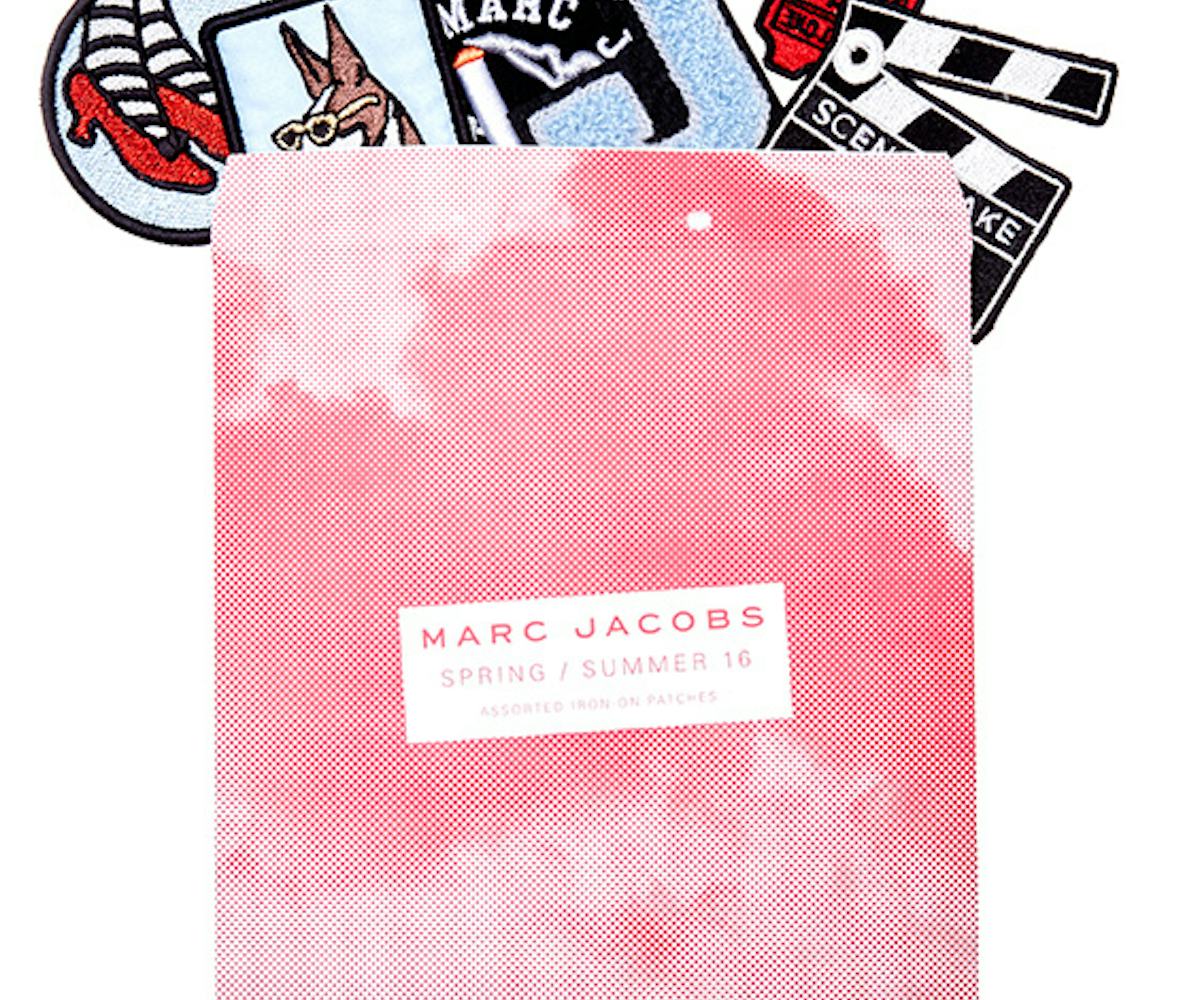 Photo courtesy of Marc Jacobs.
Marc Jacobs Is Making Your Patching Dreams Come True
The patch is back. We all crave different ways to add bits of personality to our favorite basics, and patches pack a certain nostalgia in them that we love. Marc Jacobs knows this to be true and has unveiled a limited-edition collection of 'em.
The nine patches align themselves with the house's Spring 2016 collection. Let's see: There're the traditional letterman M and J initials, Dorothy's red slippers, a patriotic thumbs-up, and a blinged-out rainbow. We're personally loving the Neville patch. The world needs more Neville Jacobs. 
Currently, if you purchase a T-shirt online, you'll get three patches for free. All of the patches, however, are exclusive to Marc Jacobs retail locations and online at marcjacobs.com. Luckily for New York City and Los Angeles residents, we're helping Marc Jacobs throw parties celebrating the collection. Come through the Marc Jacobs store at 403 Bleecker Street, in Manhattan, on April 8 to get your hands on some exclusive tees and patches. We're then traveling across the coast, to the Marc Jacobs store on Melrose Place, in L.A., on April 21 to do the same thing. Patches, patches, patches—which one should you pick? Whatever your heart desires. Let's get our DIY on together.