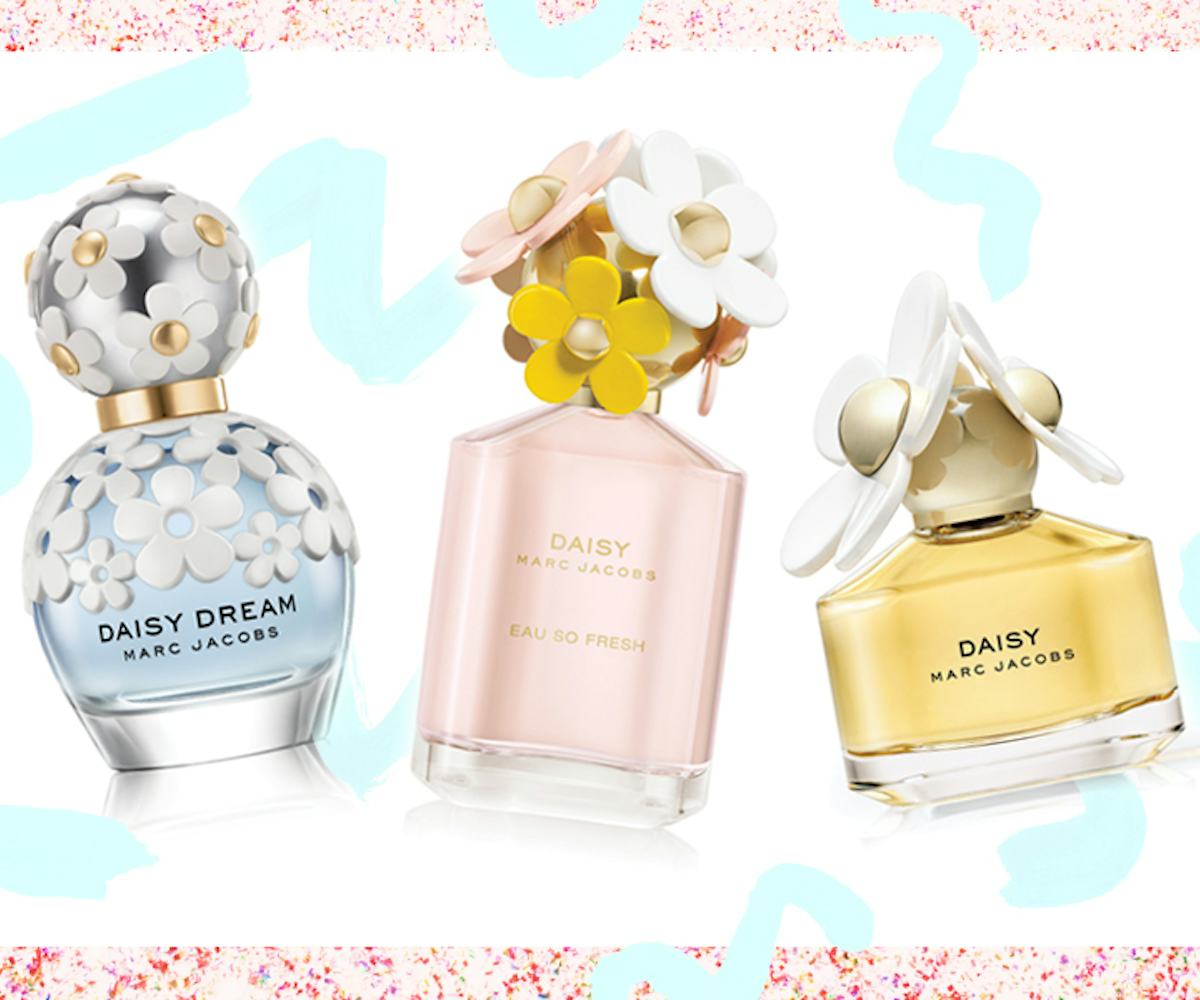 the solution to your gift-searching woes
marc jacobs perfume to the rescue
Nothing takes the fun out of the holidays quite like having to stress out about gifts—especially for those people on your list who already seem to have anything. You know the type: if she wants something, she just gets it for herself.
Of course, there's always a perfect gift for everyone, no matter how tricky they are to shop for. Our favorite solution? Perfume. Especially perfume from a brand like 
Marc 
Jacobs
, which makes a collection of scents that, in theory, should appeal to every nose and personality out there. 
From floral to fruity, and with a range of notes like blackberry, rose, and honeysuckle, the variation of scents in the collection is broad enough to entice both the girl who listens to records alone in her room and the girl who prefers loud, live music out on the town—and everyone in between. Is the person you're gifting kind of dreamy, free-spirited, and prone to frolic in the snow? Or does she have a quick wit and a vibrantly festive wardrobe? Either way, we're in favor of just buying 
everyone
a 
Marc
Jacobs 
perfume and calling it day.
Also, since form and function go hand-in-hand, the bottles are as gorgeous and evocative as the scent. Whimsical, chic, and destined to be displayed, we have yet to see a 
Marc 
Jacobs
perfume bottle that doesn't make us smile. And isn't that what the best presents should do? 
Click through to see all the adorable bottles and read about the different, delectable fragrances. Whether the girl you're shopping for prefers polka dots or daisies, the stressful part of present-hunting is officially over. 
Daisy Eau So Fresh
An updated version of the original Daisy scent, this one is brighter, bolder, and crisper, with raspberry, rose, and plum. It's sophisticated without taking itself too seriously.
Marc Jacobs Daisy Eau So Fresh, $97.
Daisy
Sunny, sweet, and warm, Daisy is one of those scents that just smells good. It's not up for debate.
Daisy Dream
This is a perfect balance of floral and fruity with blackberry, jasmine, and white woods–great for that free-spirited friend.