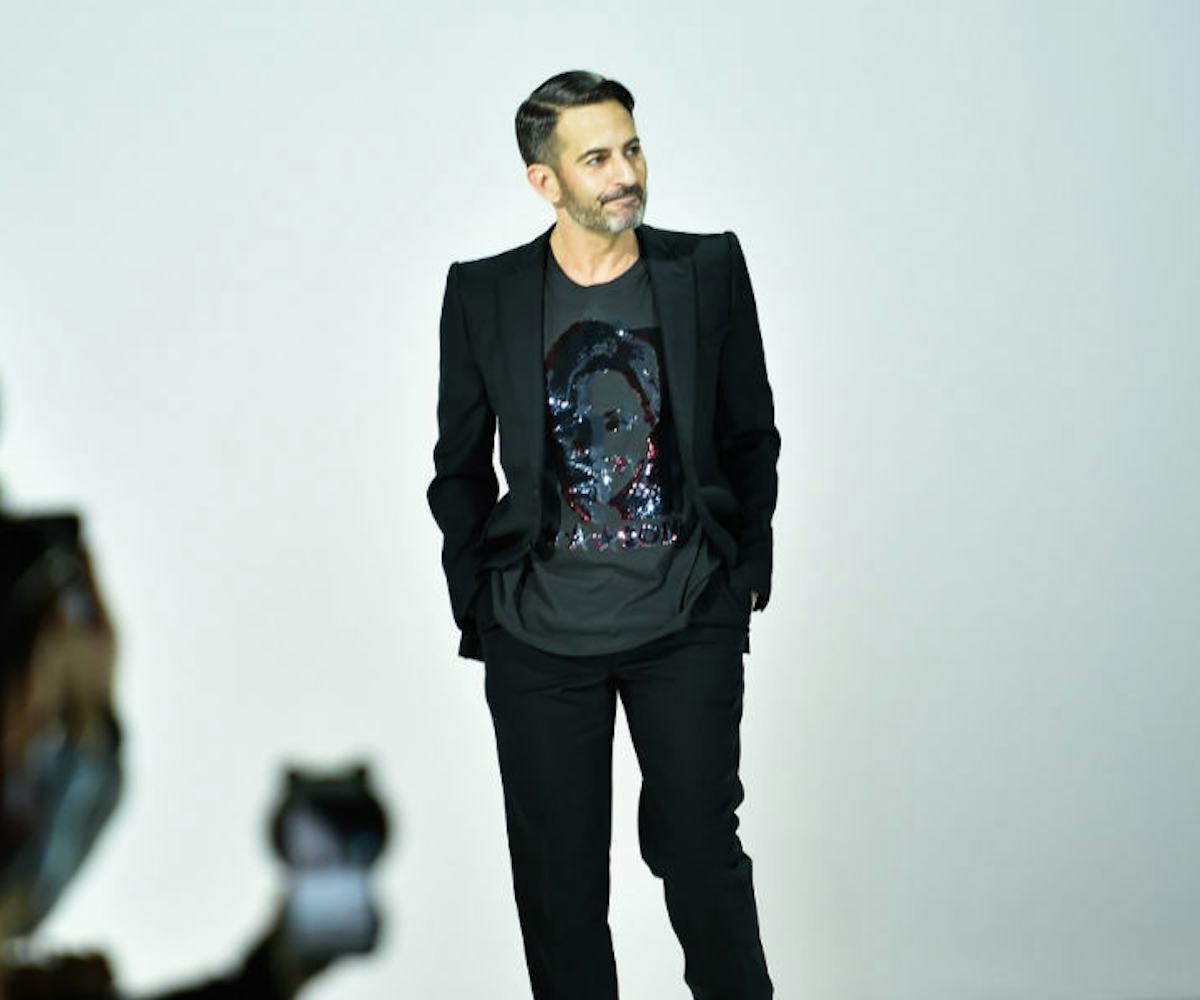 Photo by Dimitrios Kambouris/Getty Images for Marc Jacobs.
Did Marc Jacobs Delay His Show So People Would Miss Savage X Fenty?
Last night, on the final day of New York Fashion Week, the most drama outside of that Nicki Minaj and Cardi B brawl went down: The Marc Jacobs show started 90 minutes late, overlapping with Rihanna's Savage X Fenty show.
There are a couple of things you should know about Jacobs first. As Vanessa Friedman of The New York Times explains in a recent story, once upon a time, the designer was infamous for delayed shows. They routinely started an hour late, she outlines, but after a lot of complaints and walkouts, he "became the poster child for promptness." There's another thing you should know about Jacobs which is that, for the past couple of seasons, he's claimed the spot of closing out NYFW.
So, this is where the reported drama comes in. Last night, Jacobs' show was slated to start at 6 p.m. while Rihanna's Savage x Fenty show was set to start at 7:30 p.m., technically making Rih Rih the Fashion Week closer and not Jacobs. So, a man who has become known for starting on time suddenly started an hour and a half late, leading many to believe that he did it out of spite.
In doing this, Jacobs also forced many editors and fashion insiders to choose between staying for his show or leaving to catch Rihanna's in Brooklyn. According to social media, some left (Anna Wintour was not one, despite rumblings), while others stayed.
It's unclear what was going through Jacobs' head last night—and, as far as we know, he hasn't explained his tardiness. Both shows looked fabulous and both appeared to be worth the wait, but we can't help but wonder if the pettiness might've jumped out, if only for one night.