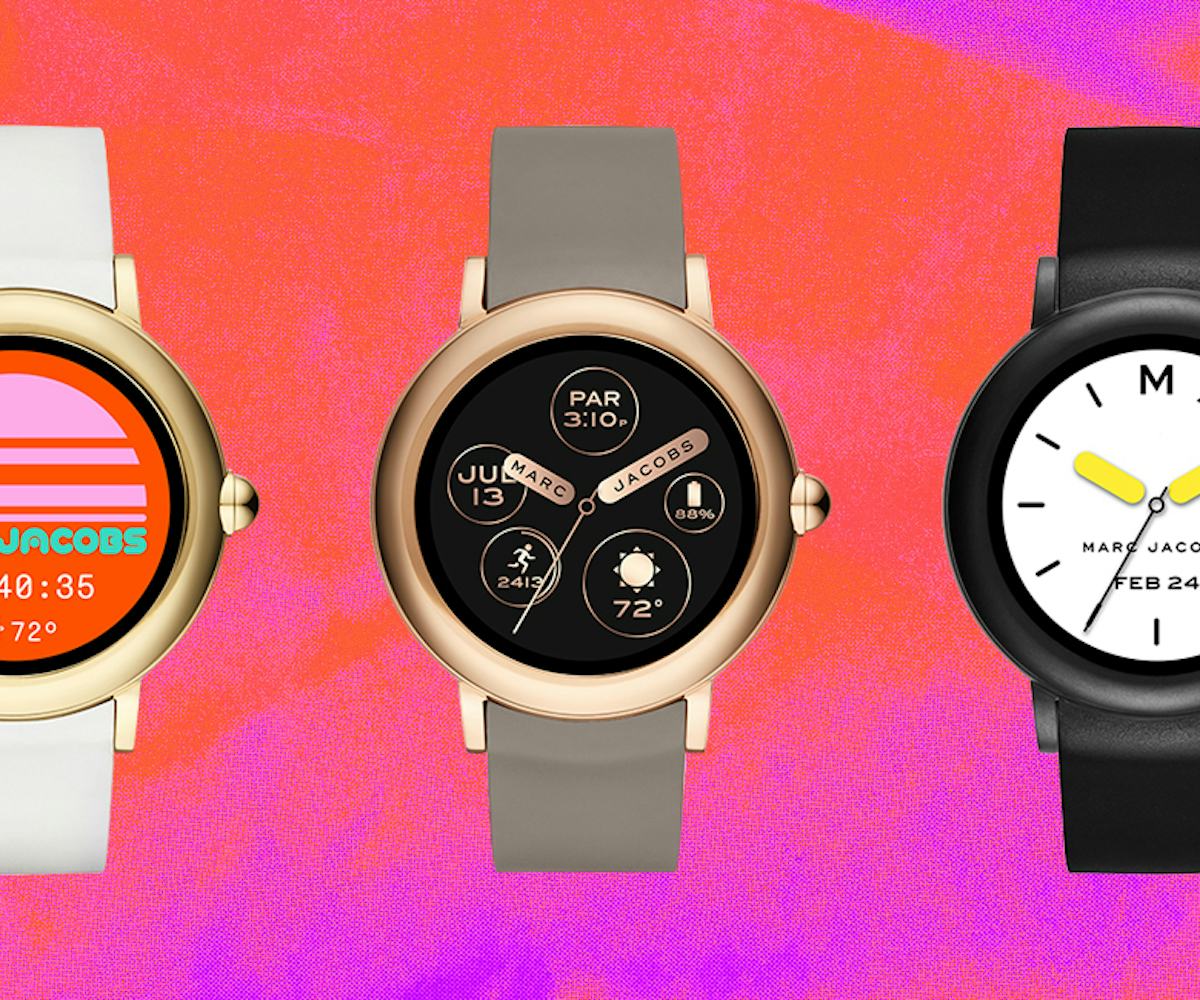 Photo courtesy of Marc Jacobs
Here's Your First Look At Marc Jacobs' Debut Touchscreen Smartwatch
Tech, but make it fashion
Who isn't busy these days? As we increasingly live our lives on the go, we crave wearable technology that can keep us connected at all times, no matter where we are or what we're up to.
Tomorrow, Marc Jacobs is giving us just that by launching its first-ever touchscreen smartwatch. The Riley, which is a current style for both the brand's analog watches and hybrid smartwatches, is getting a futuristic makeover.
This new version of The Riley uses Bluetooth technology to connect to iOS and Android phones and, not only allows you to see your phone's notifications, but also receive calls and texts, have easy access to your music library, download third-party apps, and access Google Fit and Google Assistant.
While it comes with a slew of cool features, design is at the forefront of the model. The polished face comes attached to a silicone strap, allowing for a sleek look that's also versatile, whether you're wearing it to an important meeting or your morning workout class. The watch comes in three colorways: a gold-tone case with a white strap, a rose gold-tone case with a gray silicone strap, and a black case with a black strap.
But what really makes this watch special is how customizable it is. You have access to a number of different watch faces—with over 1,000 combinations available—so you can essentially create an entirely new watch for every mood, outfit, and occasion. And being that it's Marc we're talking about here, you can expect the face designs to range from chic to cutesy—but always with a touch of quirkiness.
You can snag the Riley Touchscreen Smartwatch for yourself starting tomorrow at MarcJacobs.com for $295. Take a closer look at some of the new watch faces, below.