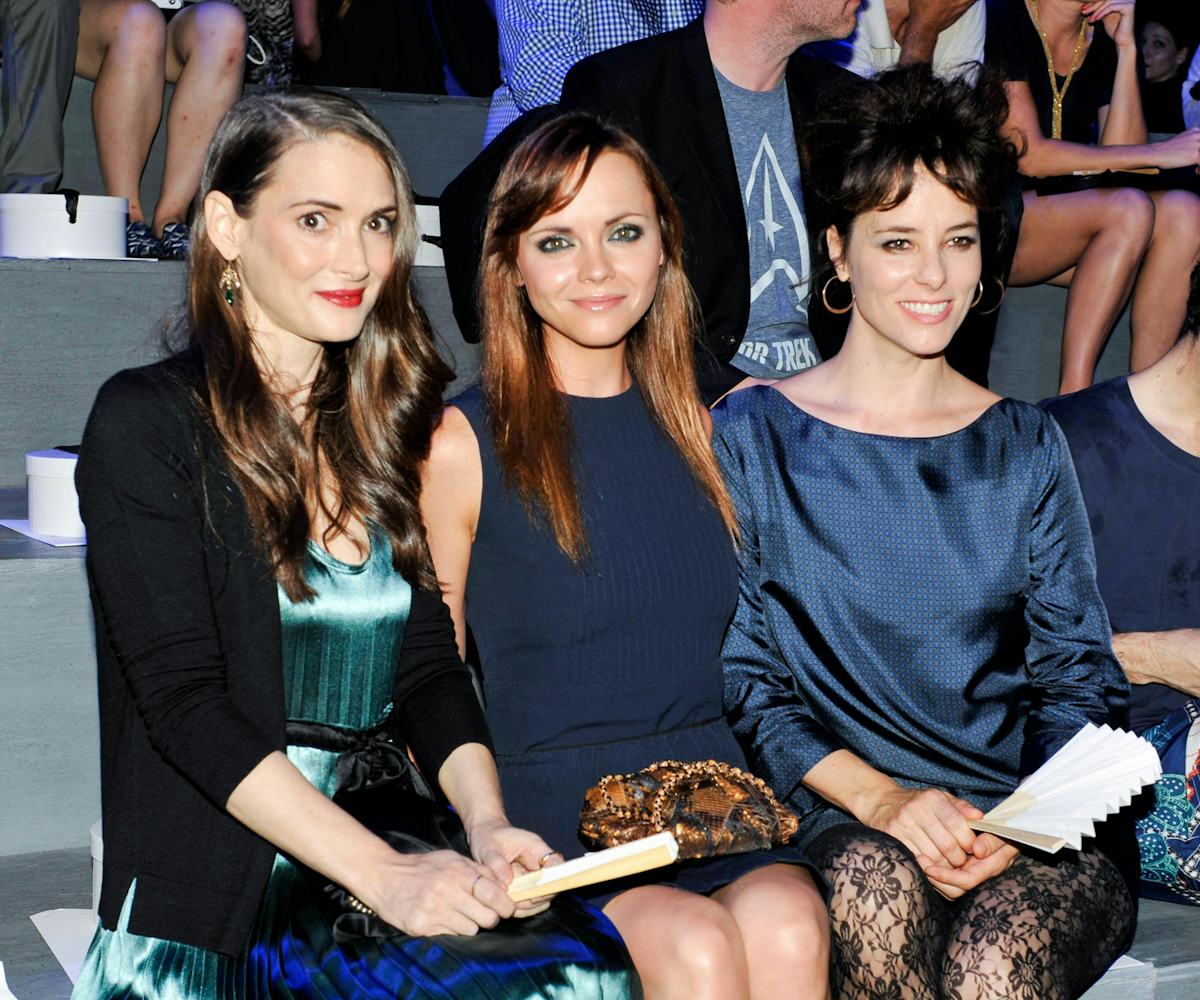 photo by leandro justen/bfanyc.com
the marc jacobs muses
old school it girls, new school it girls—spring '14 had them all.
It's hard to come up with a short, succinct list of reasons why we love Marc Jacobs, but I think one of the biggest is his ability to take seemingly opposite ideas and fuse them together.
For spring '14, the clothes looked like some Downton Abbey-Burning Man mash-up--which is to say, both completely traditional and modern at the same time. That old-new balance played out not just in his designs, however, but the women who populated the show.
On the one hand, there was the front row, made up of arguably the coolest women to come of age during the '90s. There was Winona Ryder, Sofia Coppola, Parker Posey, Drew Barrymore, Christina Ricci, and Karen Elson, all reminding us why they're MJ muses in the first place. Total girl crush explosion, right?
And then the show started and, in addition to all the usual suspects walking the runway, there were a few surprises: Think girls known not necessarily as models, but as It Girls. From Langley Hemingway to Sky Ferreira, Georgia May Jagger to Charlotte Free (and of course Cara Delevingne, who was all but absent during NYFW, save for this show), it seemed that being a cool girl was as important as being tall.
Which meant that there were both the old school It Girls and the new school It Girls, all in one place. Novel? Certainly for Fashion Week--you usually only get one or another--but if there's anyone who could pull it off, it's Jacobs himself.
Flip through the gallery to see all of the Marc Jacobs muses who made it to the spring '14 show.
Christina Ricci at the Marc Jacobs spring '14 show
Sofia Coppola at the Marc Jacobs spring '14 show
Drew Barrymore at the Marc Jacobs spring '14 show
Christina Ricci and Parker Posey at the Marc Jacobs spring '14 show
Karen Elson at the Marc Jacobs spring '14 show
Langley Hemingway walking in the Marc Jacobs spring '14 show
Georgia May Jagger walking in the Marc Jacobs spring '14 show
Cara Delevingne walking in the Marc Jacobs spring '14 show
Charlotte Free walking in the Marc Jacobs spring '14 show
Sky Ferreira walking in the Marc Jacobs spring '14 show