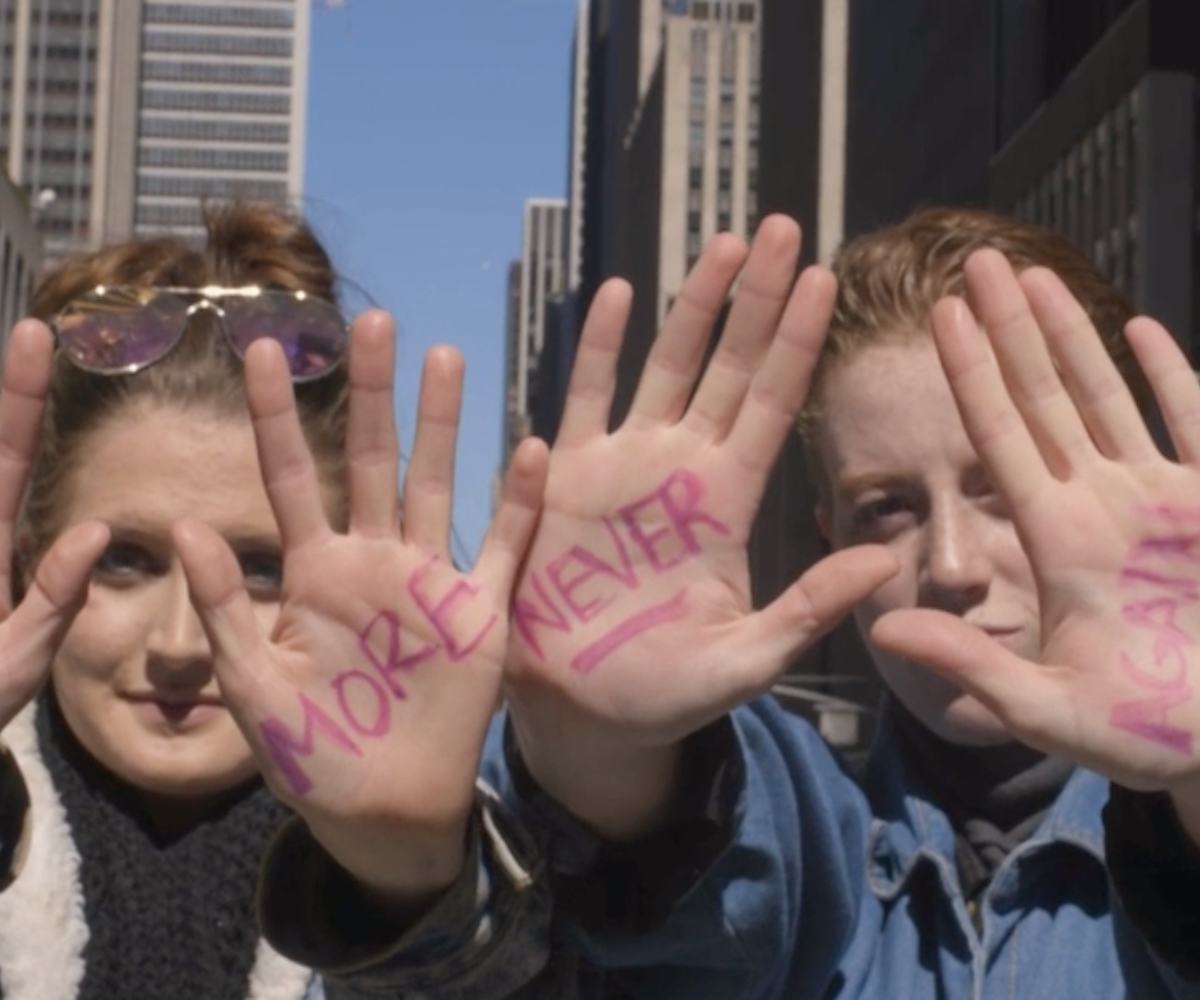 March For Our Lives Protesters Explain Why They March
"Don't f*** with young people"
Exactly one week ago, millions of protesters gathered in the streets of Washington D.C., New York City, California, and countless other states to aid in the fight against gun violence. We here at NYLON also attended the march here in NYC, and had the opportunity to speak to some of the protesters on location who told us why they are marching.
"It never fails to inspire me, the number of people who come out here together," said one rally attendee. "No matter where you live, no matter where you work, or where you go to school. These kids have galvanized us like nothing before. They're fearless—they're absolutely fearless."
See what other protesters had to say in our recap video, below.
Credits:
Producer: Maura Gaughan
Camera: Charlotte Prager & Dani Okon
Editor: Charlotte Prager