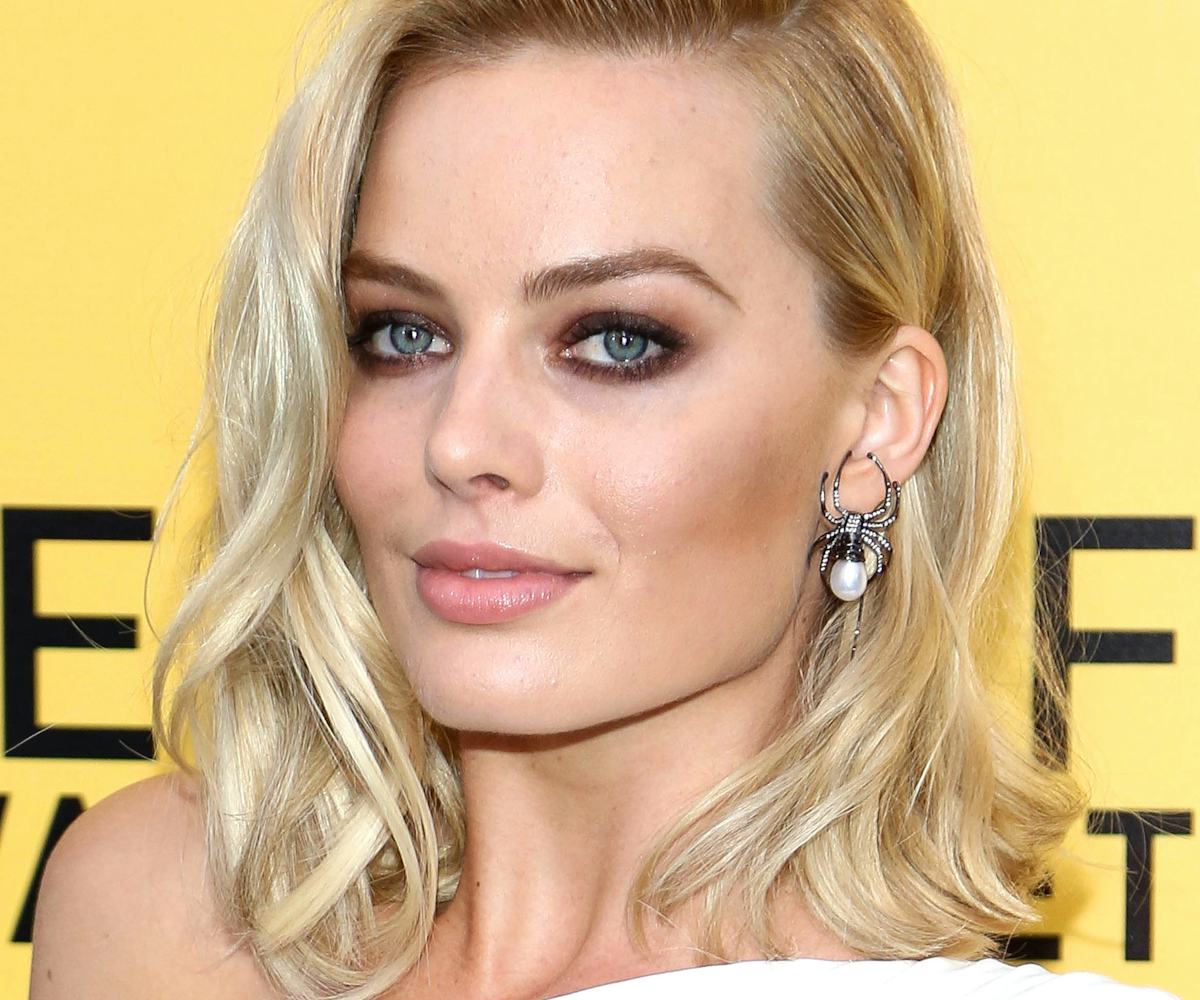 photo by getty images
beauty queen: margot robbie
new obsession? match your eye makeup to your earrings.
There are all sorts of methods for coming up with your eye makeup shade. The most old-school is matching it to your eye color (which might explain why I have so many purple shadows and liners--it's the very color the Sephora makeup artists always push on me and my hazel eyes). More recently, we've seen everything from matching it to your nail polish to pairing it with your dress (hey Miley).
But if you're looking for something a little less predictable and a little more surprising, take a page from Margot Robbie: The actress, who you can see on the big screen as Leo's GF in The Wolf of Wall Street, arrived at the premiere with her eye makeup matching her earrings (her insanely cool earrings, at that). It's not that revolutionary of a concept, but the results are subtly cool--whether you're rocking a pair of gold hoops or turquoise studs, the key is to just pull out the main color and match it to your shadows.
Got a pair of spider earrings like Robbie? Here's how we'd do it:
GRAY IT: Urban Decay Naked 2 Palette - $52
While everyone else is freaking out about Naked 3, if you don't yet own Naked 2 here's your reason to grab it: It has the perfect shades for making a bronze-tinged silver smokey eye. Use the darkest color to line your lid (either Pistol or Busted is a good option, depending on how dramatic you want to go with your silver), with a bronze-y shimmer along the browbone (try Half Baked or Chopper) as a highlighter.
CHEEK IT: Urban Decay Naked 2 Palette - $52
If you're going to spend all that money on an eye palette, you want to use it, right? That's why you should take that bronze hue you used as a highlighter and apply that along your cheeks as your blush. Genius, right?!
NUDE IT: Illamasqua Intense Lip Gloss in Absorb - $22
Robbie keeps the attention on her eyes by using a perfect nude lip color--this one from Illamasqua is a personal fave because it's not dull (ie doesn't make you look like you're dead) and stays on for hours.