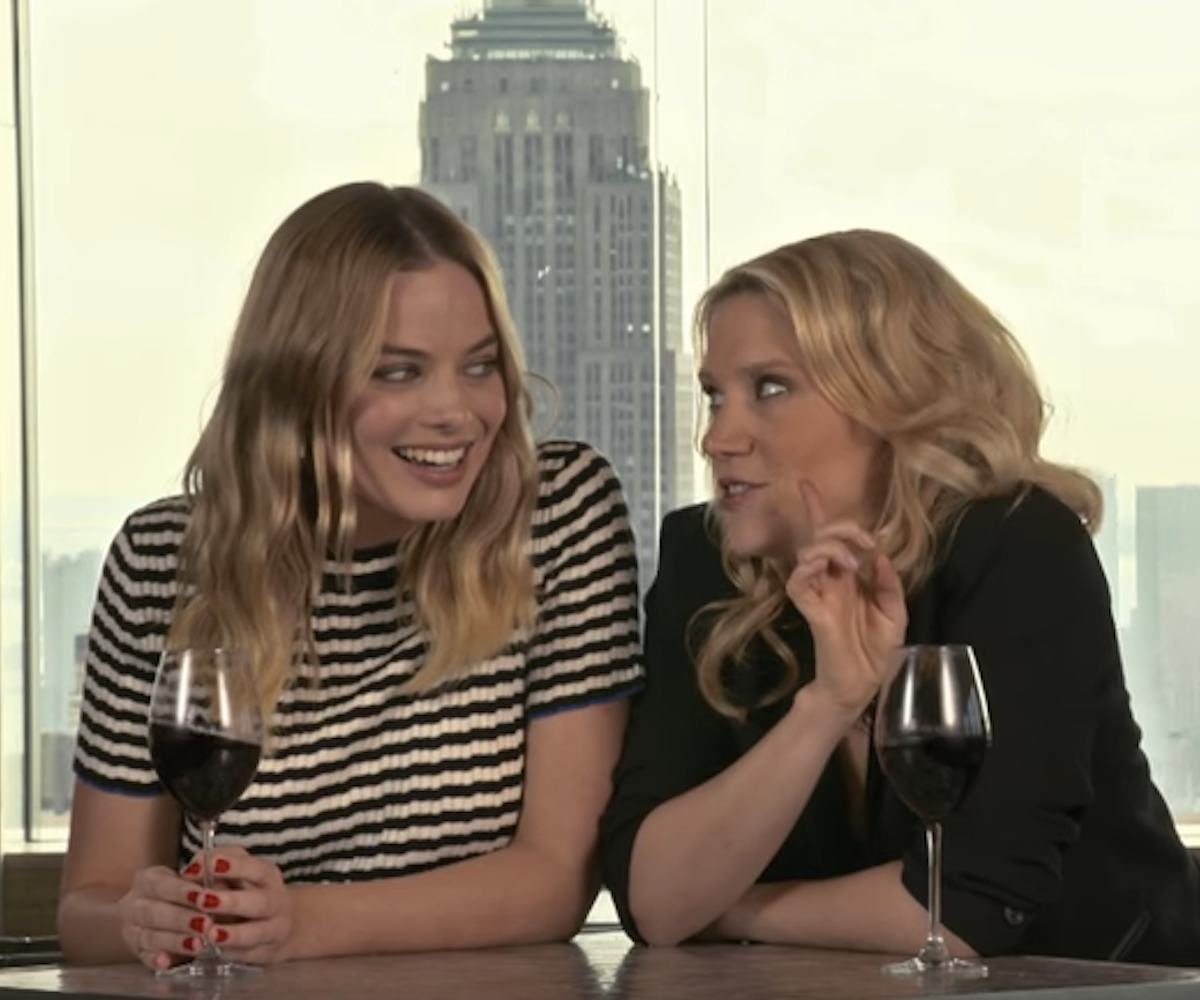 Photo courtesy of NBC
Margot Robbie + Kate McKinnon Will Get You Very Excited For The Season Premiere Of 'Saturday Night Live'
Alec Baldwin as Donald Trump is happening too
Saturday Night Live returns this weekend, with a season premiere that's quickly shaping up to be an all-timer. In the first promos for the hugely anticipated episode, host Margot Robbie and Kate McKinnon bond over the upcoming election, raccoon crushes, and an impromptu rager that sees both women busting out their wackiest dance moves.
Hosting the season premiere of SNL is one of the most coveted, high-pressure gigs in show business, and Robbie—who's coming off a banner year that saw her join the ranks of Hollywood's biggest stars—looks up to the task. Of course, she'll have some help. The Weeknd is set to perform his new single Starboy live for the first time, as well as another track from his upcoming Beauty Behind The Madness follow-up.
But before Robbie and The Weeknd take the stage, Saturday Night Live will open the season by debuting Alec Baldwin as Donald Trump, a role the 16-time host will play throughout the season. They even dropped a teaser for their debate spoof, which will pit Baldwin's Trump against McKinnon's Hillary Clinton. Although it will be a tall task for the show's writers to mock something that often felt like parody, one thing's for sure: there will be snuffing. Saturday Night Live returns this Saturday at 11:30pm EST on NBC. Watch the promos below.