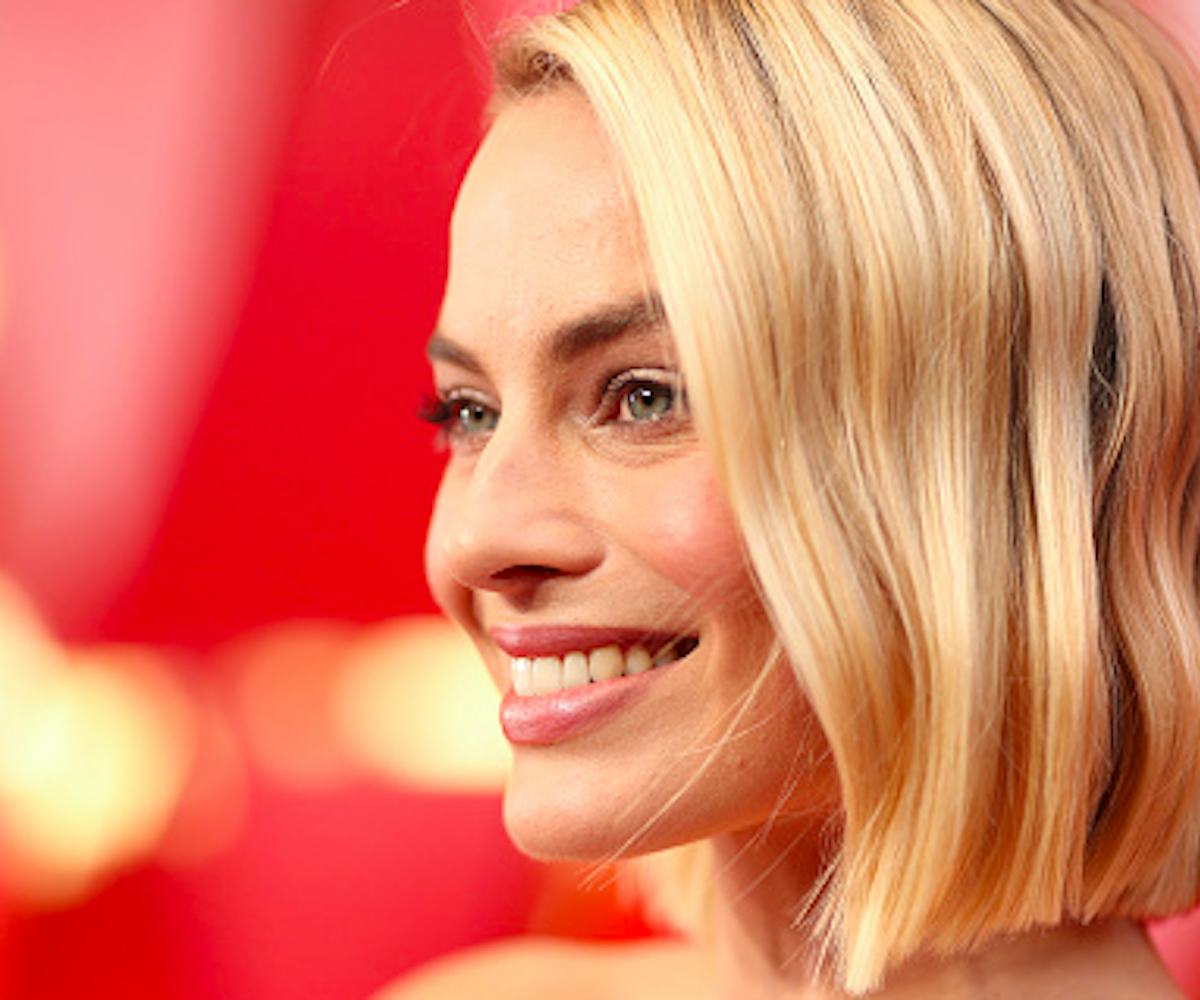 Photo by Christopher Polk/Getty Images
Margot Robbie Is Modernizing Shakespeare In A New All-Female Series
The series will be coming to ABC soon
Margot Robbie's got a modernized television retelling of Shakespeare dramas in the works, and it's going to be told from the perspectives of women and led by an all-woman creative team. According to The Guardian, the I, Tonya star will be teaming up with the Australian Broadcasting Corporation and an Australian production company Hoodlum to bring the currently unnamed, 10-episode series to television. The actor has previously expressed her desire to amplify rising women creators and their stories after founding her production company, LuckyChap Entertainment, in 2014. 
"I'm taking a lot of meetings with the lesser-known talent at the moment, the indie film-makers, first- and second-time film-makers, mainly women," Robbie told Australia's Associated Press. "I'm in a lovely position where I can actually help get things greenlit so I want to work with people who we haven't seen yet."
Using the framework of Shakespeare's plays, each episode will, reportedly, be a commentary on modern society and an opportunity to highlight Australia's cultural diversity. "We are thrilled about this Australian partnership as an opportunity to showcase unique, distinctly female voices in writing, and to demonstrate the high quality of the Australian film and television industry," LuckyChap Entertainment stated.
The release date for the series has yet to be announced. In the meantime, we'll be keeping our eyes peeled for more trailers for Robbie's new Alice in Wonderland-inspired thriller.