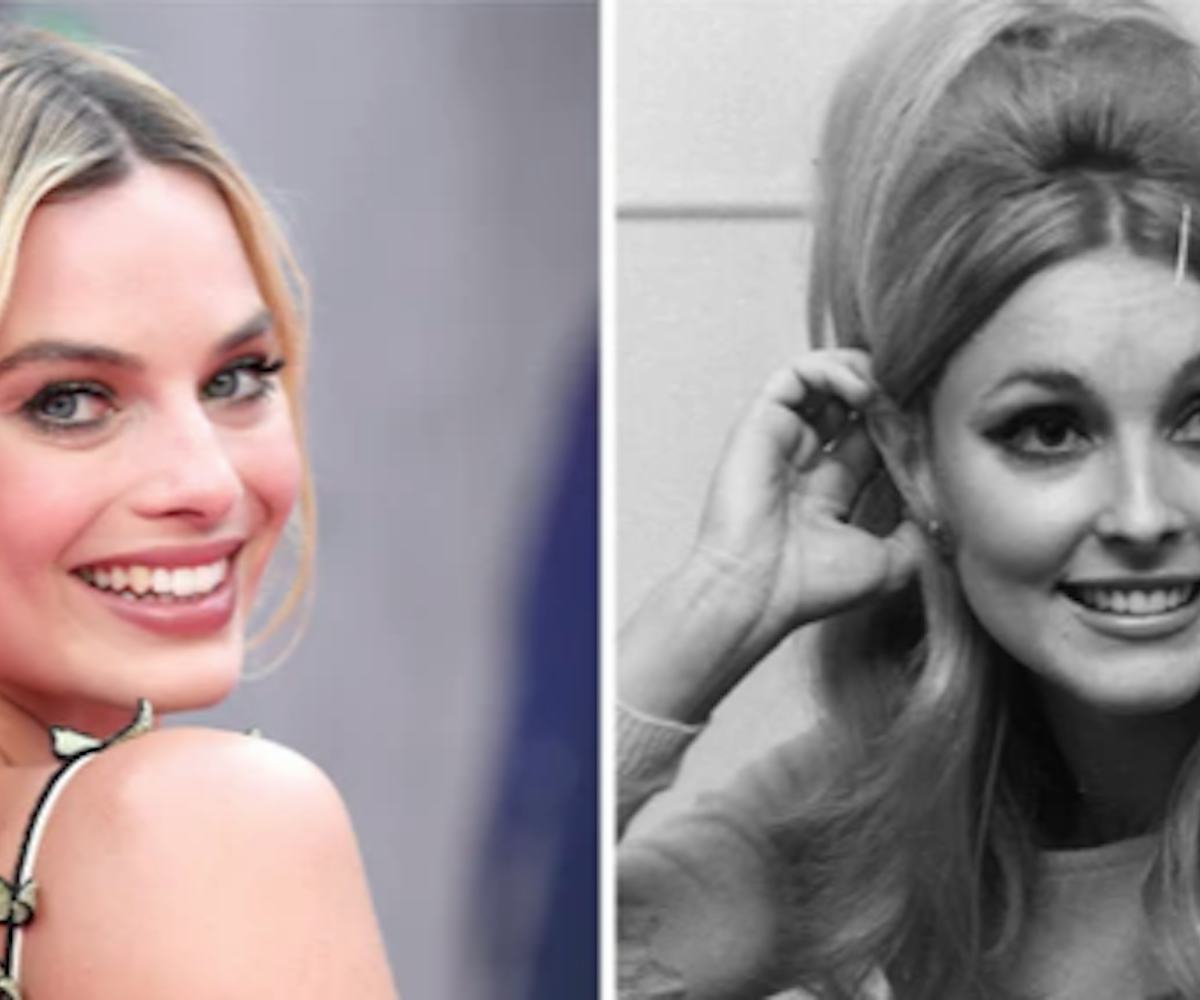 Photos By Chris Jackson; Keystone/Getty Images.
The First Image Of Margot Robbie As Sharon Tate Has Us Doing A Double Take
It's official: Margot Robbie's resemblance to Sharon Tate is uncanny.
Earlier today, the actor posted a "first look" of her in costume for Quentin Tarantino's forthcoming film, Once Upon a Time in Hollywood, via her Instagram. Dressed in a black turtleneck, white skirt, and white boots, Robbie bears a striking similarity to the late actress and model—so much so that Robbie's already been dubbed "the spitting image" of her.
In May, it was confirmed that Robbie would star as Tate, one of the five people murdered in August of 1969 by Charles Manson's followers at the L.A. home she shared with husband, Roman Polanski. Tate's brutal murder, which occurred when she was eight and a half months pregnant, and the subsequent convictions of her killers, garnered much media attention. As previously reported, Once Upon a Time in Hollywood will follow the lives of Rick Dalton (Tate's neighbor and a former Western television star), as well as his stunt double, Cliff Booth. In late June, Leonardo DiCaprio posted a photo of himself as Dalton and co-star Brad Pitt as Booth.
The film is slated for release in August 2019, on the 50th anniversary of the murders.
Check out Robbie's Instagram post, below.