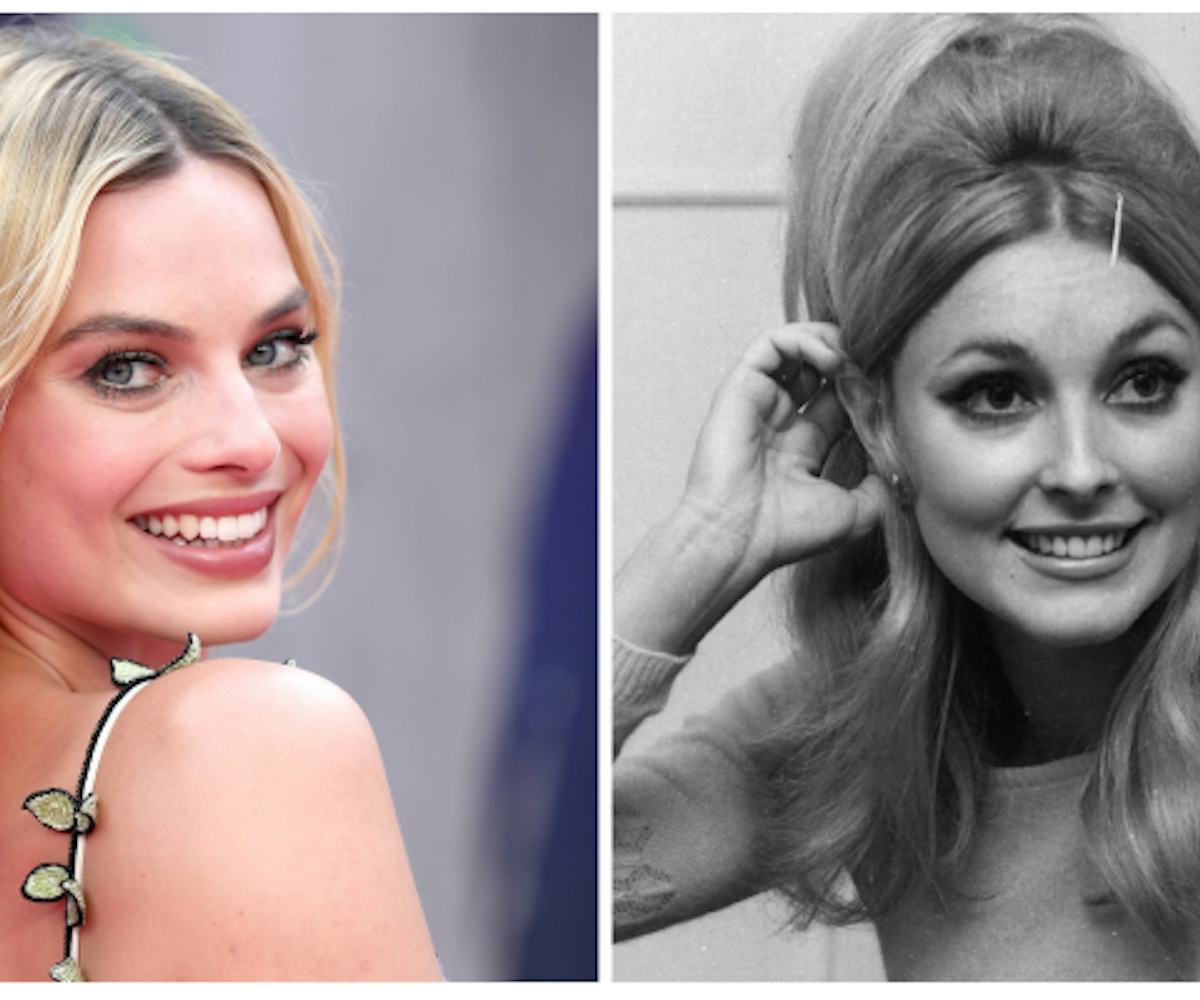 photos by Chris Jackson; Keystone/getty images
Margot Robbie Will Play Sharon Tate In Tarantino's Charles Manson Film
Alongside Leonardo DiCaprio and Brad Pitt
Quentin Tarantino's upcoming film about the infamous Charles Manson murders just confirmed its leading lady. As previously speculated, Margot Robbie will play the late Sharon Tate, the actress and wife of director Roman Polanski, who was murdered by Manson's followers (while eight months and a half months pregnant) in 1969. Robbie was initially eyed for the role a year ago.
The film, titled Once Upon A Time In Hollywood, will take place in the late '60s Los Angeles, during the height of "hippy Hollywood," and follow the lives of Rick Dalton, a former star of a Western TV show and next-door neighbor to Tate, and his stunt double, Cliff Booth. In March, it was confirmed that Leonardo DiCaprio would play Dalton, and Brad Pitt would play Booth. 
Along with officially casting Robbie as Tate, Deadline reports that Tarantino is said to be in talks with Burt Reynolds to play George Spahn, the ranch owner who housed Manson and his "family" during the late '60s. 
Robbie is the third actress to portray Tate on film as of late. In 2016, Kate Bosworth starred as Tate in a biopic about her life, and in February, Hilary Duff was tapped to portray the actress in a psychological horror film titled The Haunting of Sharon Tate. 
Once Upon A Time In Hollywood is set to release August 9, 2019, on the 50th anniversary of the Tate-LaBianca murders.