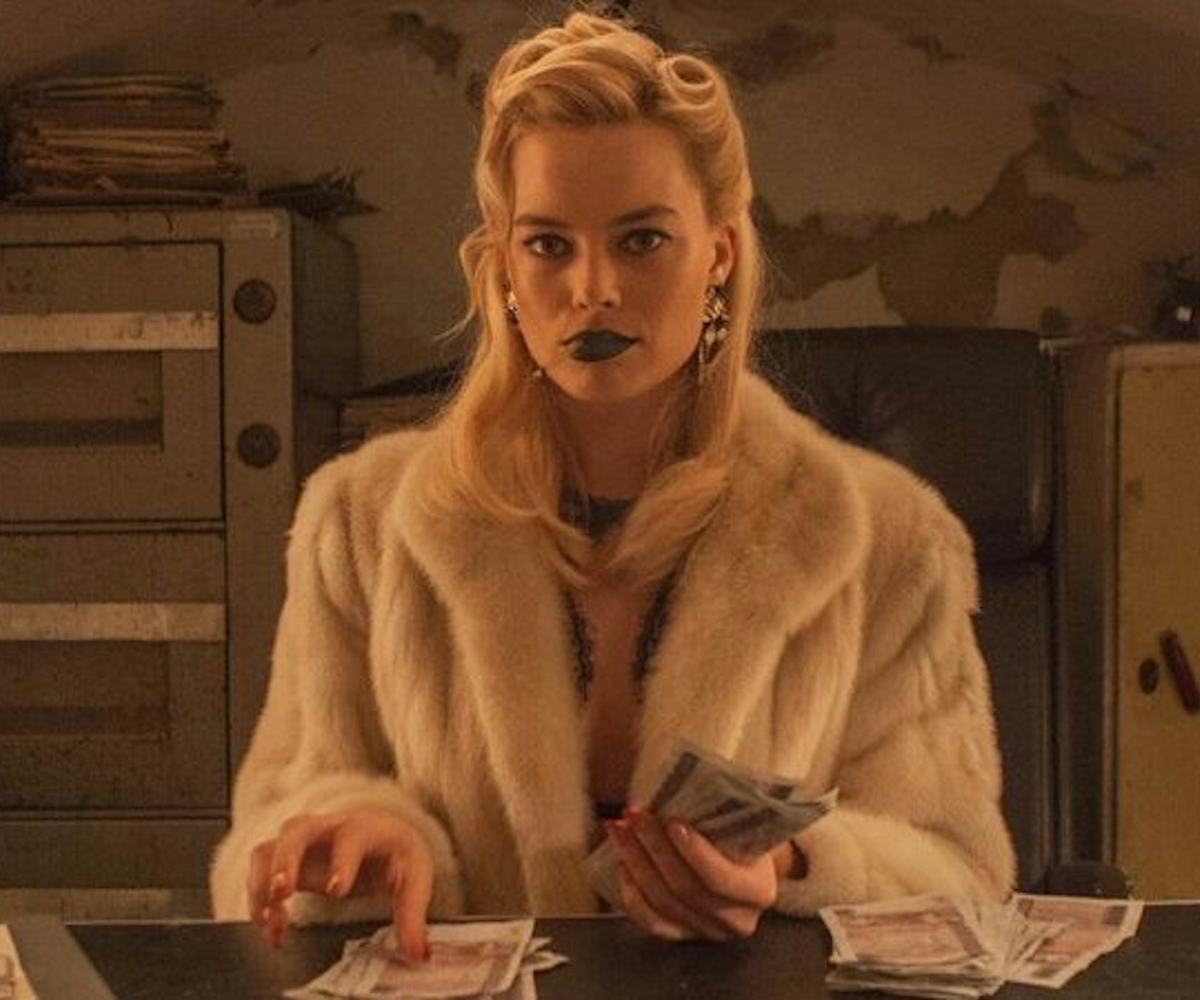 Photo via Image Entertainment
Watch The First Trailer For Margot Robbie's Wicked Film 'Terminal'
Follow her down the rabbit hole
Following the release of the movie's first teaser, Margot Robbie has shared the first full-length trailer for her forthcoming film noir, Terminal.
Last night, the actor shared the trailer for the Alice in Wonderland-inspired film on her social media. Playing a diner waitress leading a double life, Robbie's character, Annie (complete with British accent and slick, black bob), opens the trailer with a scene in which she gleefully menaces a man with a knife. It then continues to take us through the underbelly of a smoky, neon-filled city as we follow the intertwining stories of Annie, two hitmen, a terminally ill teacher, and a janitor caught up in a dangerous revenge story peppered with strip club visits and late nights at the diner.
The film, helmed by first-time feature director Vaughn Stein also stars Simon Pegg, Max Irons, Mike Myers, and Dexter Fletcher. However, it's clearly Robbie's show. Showcasing her versatility as an actor, Robbie is as captivating as she is terrifying.
Be prepared to follow her "straight down the rabbit hole." Watch the full trailer below.