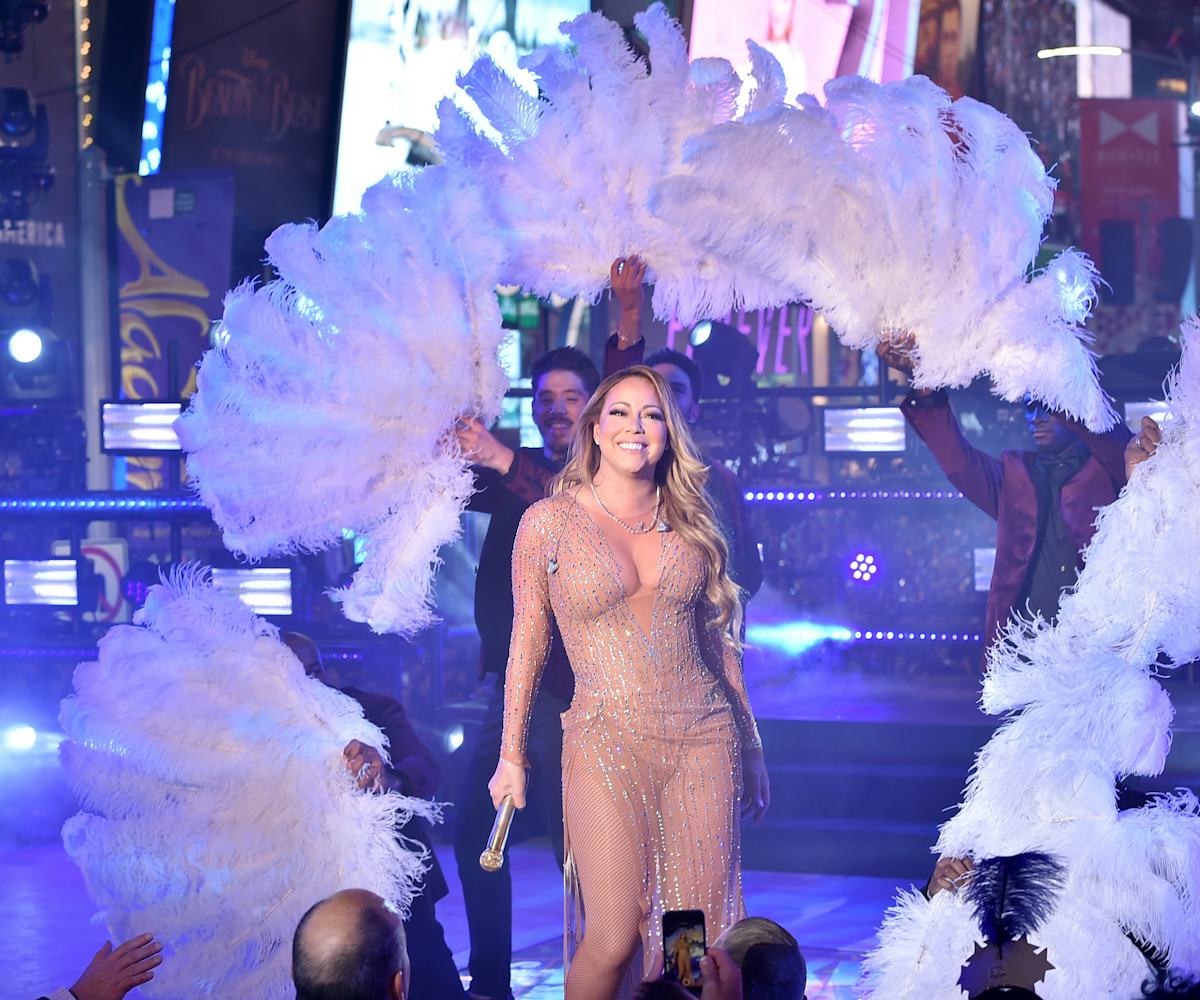 Photo courtesy of Theo Wargo / Getty images
Blame Game Intensifies After Mariah Carey's NYE Debacle
The fallout from Mariah Carey's trainwreck New Year's Eve performance reached a fever pitch Sunday, after Carey's camp told Billboard that the singer was "set up to fail " by the production team behind Dick Clark's New Year's Rockin' Eve With Ryan Seacrest. Carey's manager, Stella Bulochnikov, explained that 10 minutes prior to Carey's performance, they told producers that her ear piece wasn't working properly.
"They then changed the battery pack, and they were still not working on the frequency four minutes before the show," Bulochnikov said, adding that she refused to make a joint statement with Dick Clark Productions after the East Coast performance had aired. "I said, 'No way.' I asked [Dick Clark Productions' Mark Shimmel] to cut the West Coast feed. He said he could not do that. I asked him why would they want to run a performance with mechanical glitches unless they just want eyeballs at any expense ... It's not artist friendly, especially when the artist cut her vacation short as a New Year's Eve gift to them."
Bulochnikov's not-so-subtle implication that Carey's performance was sabotaged to boost ratings is a serious one, especially when aimed at the production company behind major live events like the Academy of Country Music Awards, the Billboard Music Awards, and the American Music Awards. In a statement, DCP said that the accusation that it would "intentionally compromise the success of any artist is defamatory, outrageous and frankly absurd.
"In very rare instances there are of course technical errors that can occur with live television, however, an initial investigation has indicated that [Dick Clark Productions] had no involvement in the challenges associated with Ms. Carey's New Year's Eve performance," the statement continued. "We want to be clear that we have the utmost respect for Ms. Carey as an artist and acknowledge her tremendous accomplishments in the industry."
And while the blame game between both camps is just getting started, Carey, for one, isn't sweating it. "Sh– happens," she tweeted after the debacle. "Have a happy and healthy new year everybody! Here's to making more headlines in 2017."