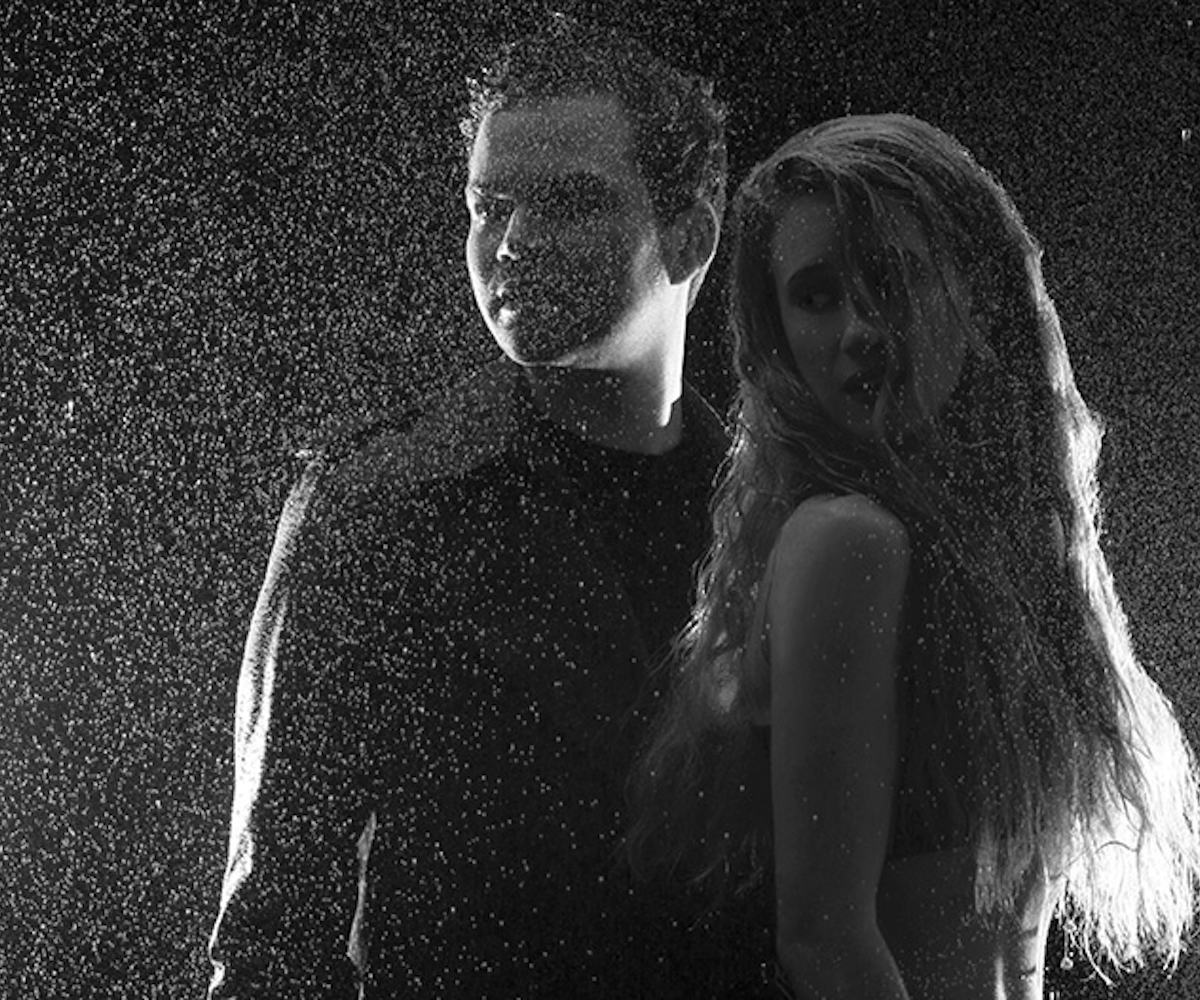 photo by photo finish records
video premiere: marian hill, "one time"
The electronic music scene is saturated with artists testing out new and innovative ways to get their work heard. And thanks to the likes of forward-thinking musicians who know the only way to get your name out (and to make it stick!) is by iterating on what's already there, genre lines have been blurred. Marian Hill, the Philly-based electronic duo, surely falls into that category of artist.
Comprised of Samantha Gongol and Jeremy Lloyd, Marian Hill takes the slow-burn R&B trend, ups the BPM just a bit, and adds in some saxophone. It's one of those blink-twice moments when you hear it on tracks like the viral hit "One Time." You know you're listening to something new and something fresh, but there's a timelessness to it. Marian Hill's pop is alluring and dripping with swagger. Gongol and Lloyd know how to play coy with the listener and the cat-and-mouse game they play on "One Time" is infectious.
Marian Hill told us, "We grew up together in the suburbs, and there's this crazy silent energy to those empty streets in the middle of the night; nothing's happening and anything could. We tried to capture that vibe for 'One Time.'" It's a trip to say the least, but one you'll want to play more than, well, one time.
Catch Marian Hill on tour:
6/18 at Firefly Music Festival, Dover, DE 
6/20 at Union Transfer, Philadelphia, PA 
7/11 at The Surf Lodge, Montauk, NY
9/25 at U Street Music Hall, Washington, D.C.
9/29 at Bowery Ballroom, New York, NY 
9/30 at The Sinclair, Cambridge, MA 
10/1 at Union Transfer, Philadelphia, PA 
10/3 at The Basement, Columbus, OH
10/6 at 7th Street Entry, Minneapolis, MN 
10/7 at Chop Shop, Chicago, IL
10/8 st Tank Room, Kansas City, KN
10/11 at Austin City Limits, Austin, TX 
10/14 at Valley Bar, Phoenix, AZ
10/16 at The Casbah, San Diego, CA
10/17 at The Observatory, Santa Ana, CA
10/20 at The Roxy, West Hollywood, CA
10/21 at The Independent, San Francisco, CA
10/23 at Doug Fir Lounge, Portland, OR
10/24 at The Crocodile, Seattle, WA
10/25 at Fortune Sound Club, Vancouver, BC Canada