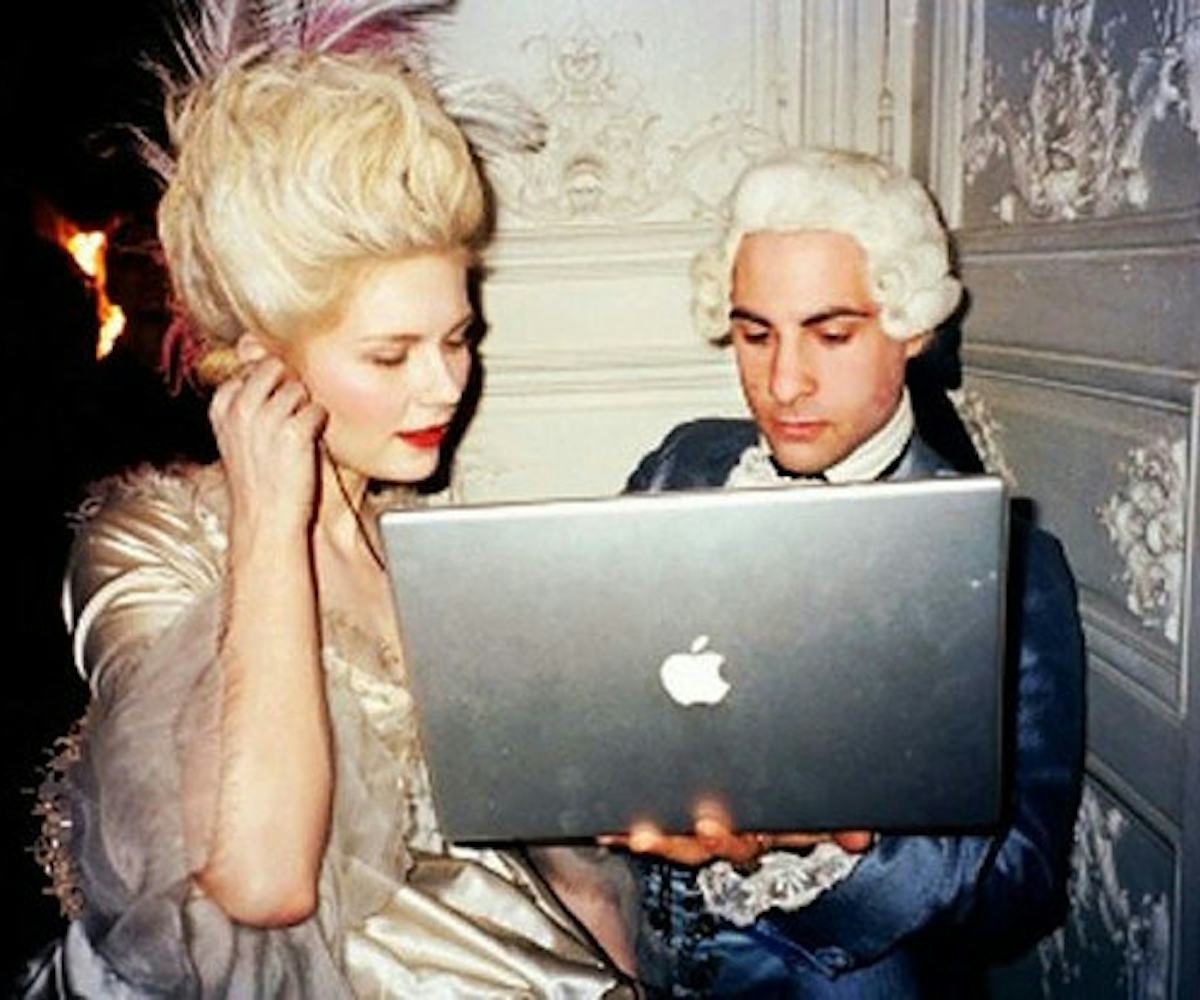 Photo courtesy of Columbia Pictures
The 'Marie Antoinette' Soundtrack Captures What It's Like To Be A Millennial
Sofia Coppola took great liberties when making her languid 2006 epic, Marie Antoinette. The pastel fantasy 18th-century life at Versailles, complete with Converse sneakers, presented on screen was, of course, just that—a fantasy. Indeed, Marie Antoinette's history was simply used as a backdrop for Coppola's take on a coming-of-age narrative for a highly privileged young woman. Played by Kirsten Dunst, the title character comes richly to life, but it's the movie's new age rock 'n' roll soundtrack that made the story sing. It is the perfect soundtrack to that very real, very arresting, and uniquely millennial sense of ennui—something Coppola captured tenderly before the millennial generation (and pink!) had even become a thing.
You don't need to dig terribly deep to understand what the soundtrack says about being young, social, and yet still unfulfilled. Gang of Four muses, on "Natural's Not In It," that "the problem of leisure [is] what to do for pleasure." As they enter their twenties and shift from being in school to spending more time #FindingOurselves, millennials become understandably prone to nascent existential crises. Internet culture has pushed us beyond irony, and anything done in earnest, is usually qualified by a "LOL," "but IDK," or some variation, to make whatever situation a little lighter. Songs like The Strokes' "Whatever Happened" and The Radio Dept.'s "I Don't Like It Like This" capture two sides of the same coin: the frustration over feeling stuck in a system that seems to work against you and still wanting to chase after your dreams.
What Coppola did with the Marie Antoinette soundtrack is create something that makes this inherently listless feeling, one born from having the world at our fingertips, something beautiful and bearable. Its highs revel in coquettish flirtations (Bow Wow Wow's "Aphrodisiac"), its cinematic carnality comes through Adam and the Ants' drums on "Kings of the Wild Frontier." Its lows aren't lows in the sense that they're sad, but rather because they're ambivalent and amorphous, thanks to The Radio Dept.'s lush electronics married with hazy, monotone vocals. It's moody, horny, and a bit coy; it's committed and non-committed at the same time... LOL. Sound familiar?
Like the Garden State soundtrack, the Marie Antoinette one is wistful and a bit downtrodden, highlighting that universal feeling of being stuck and packaging it in a way that felt modern for its time—even if it was mostly populated by songs from a couple decades prior. Unlike Garden State, though, Marie Antoinette's soundtrack doesn't end on an uplifting note. It simply ends. The sign off further hammers home the point that this is all just an atmosphere and setting for what happens after the music stops, which needs to be a time when untapped millennial energy turns into proactive initiative. Until, of course, the time comes to escape again. Luckily, the gentle reminder that it's all more or less fine is just one press of the play button away.