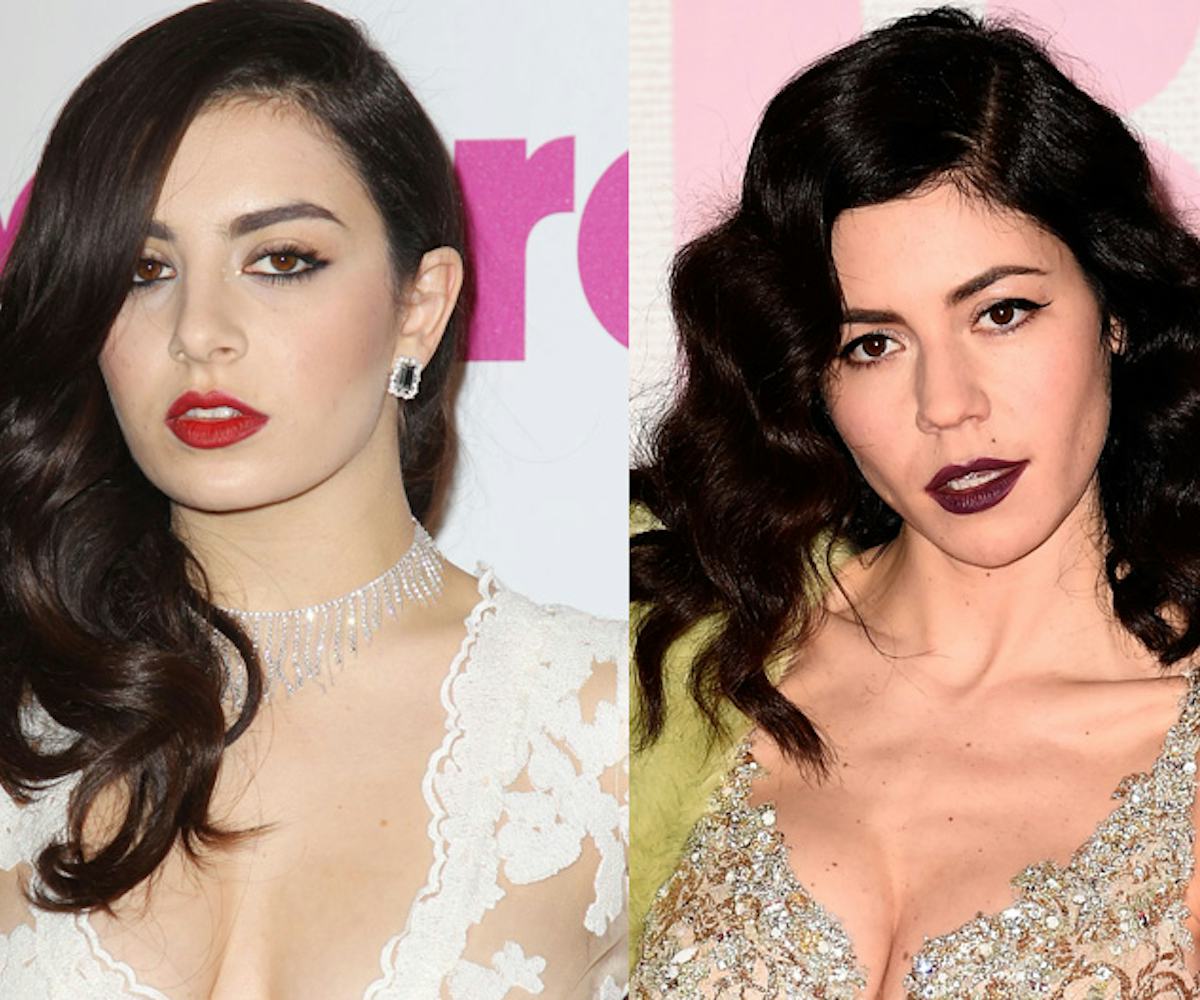 Marina And The Diamonds Calls Out Charli XCX
and charli has a lot to say about it
There's trouble in paradise between two of our favorite pop stars this morning: Marina Diamandis just accused Charli XCX of imitating her tropical album campaign for last year's Froot. It started when Charli posted a photo promoting Impulse, a UK fragrance rolling out this spring. Marina and The Diamonds fans were quick to point out the striking similarity, and Diamandis hopped on board by passive-aggressively commenting "That FROOT looks familiar!" below the post. 
Charli wasted no time in setting the record straight. The singer responded with a tweet, and wrote a lengthy explanation on Instagram of the alleged similarity. Apparently, both photos were shot by the same photographer, Charlotte Rutherford. "Yeah unfortunately it looks similar," Charli admitted. "I'm not here to replicate or 'steal' art or things that have already been done. What's the point in that? I'm here to do my own thing and create my own art."
She further defended herself by adding that the photo "was for a brand based photoshoot for a lemon scented fragrance campaign... what was I supposed to do—shoot it in the snow!?" The post finished with a positive message about her recently launched label, Vroom Vroom Records.
Examine the photos in question for yourself, below.