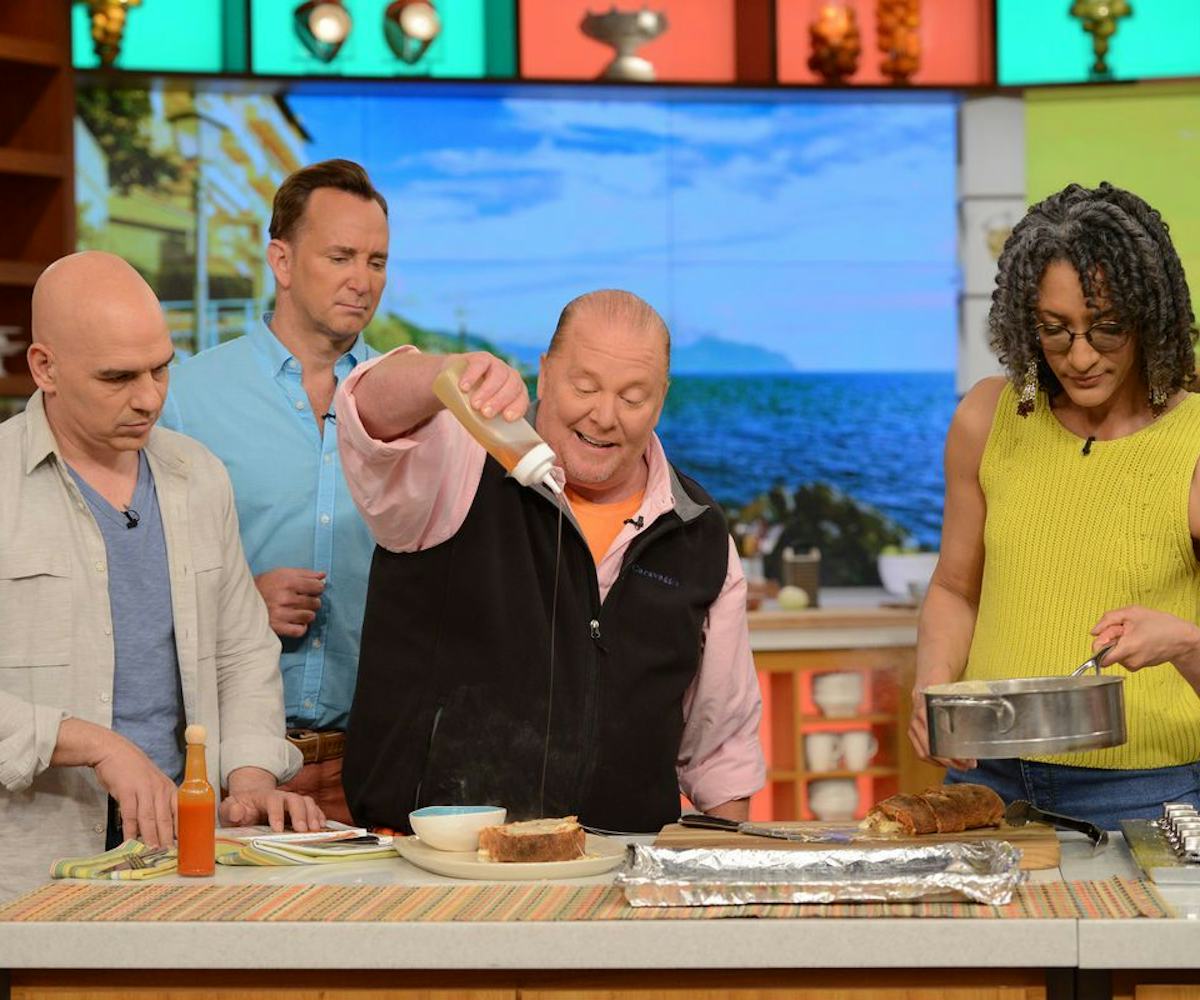 Mario Batali Just Gave The Worst Apology Ever For Being A Sexual Predator
And he also gave a recipe for cinnamon rolls?
Several days after multiple reports came to light accusing the famous chef of sexual harassment and assault, Mario Batali finally broke his silence on Friday with an apology—of sorts. It also included a recipe for "pizza dough cinnamon rolls." So.
Batali released this mea culpa via his subscription newsletter, writing: "I have made many mistakes and I am so very sorry that I have disappointed my friends, my family, my fans and my team. My behavior was wrong and I take full responsibility."
Batali went on to add that he'd work every day to regain the trust of his fans, before adding this surprising postscript to the missive: "PS. In case you're searching for a holiday-inspired breakfast, these Pizza Dough Cinnamon Rolls are a fan favorite." The newsletter's featured image was indeed of said pizza dough cinnamon rolls.
The reaction on Twitter was swift, as critics voiced their outrage at the fact that the chef wasn't taking the allegations very seriously. 
Eater was the first publication to report on the multiple instances of harassment alleged against Batali. Following the allegations, Batali stepped away from his hospitality group, Batali & Bastianich. He was also fired from The Chew, the ABC cooking show he co-hosted.