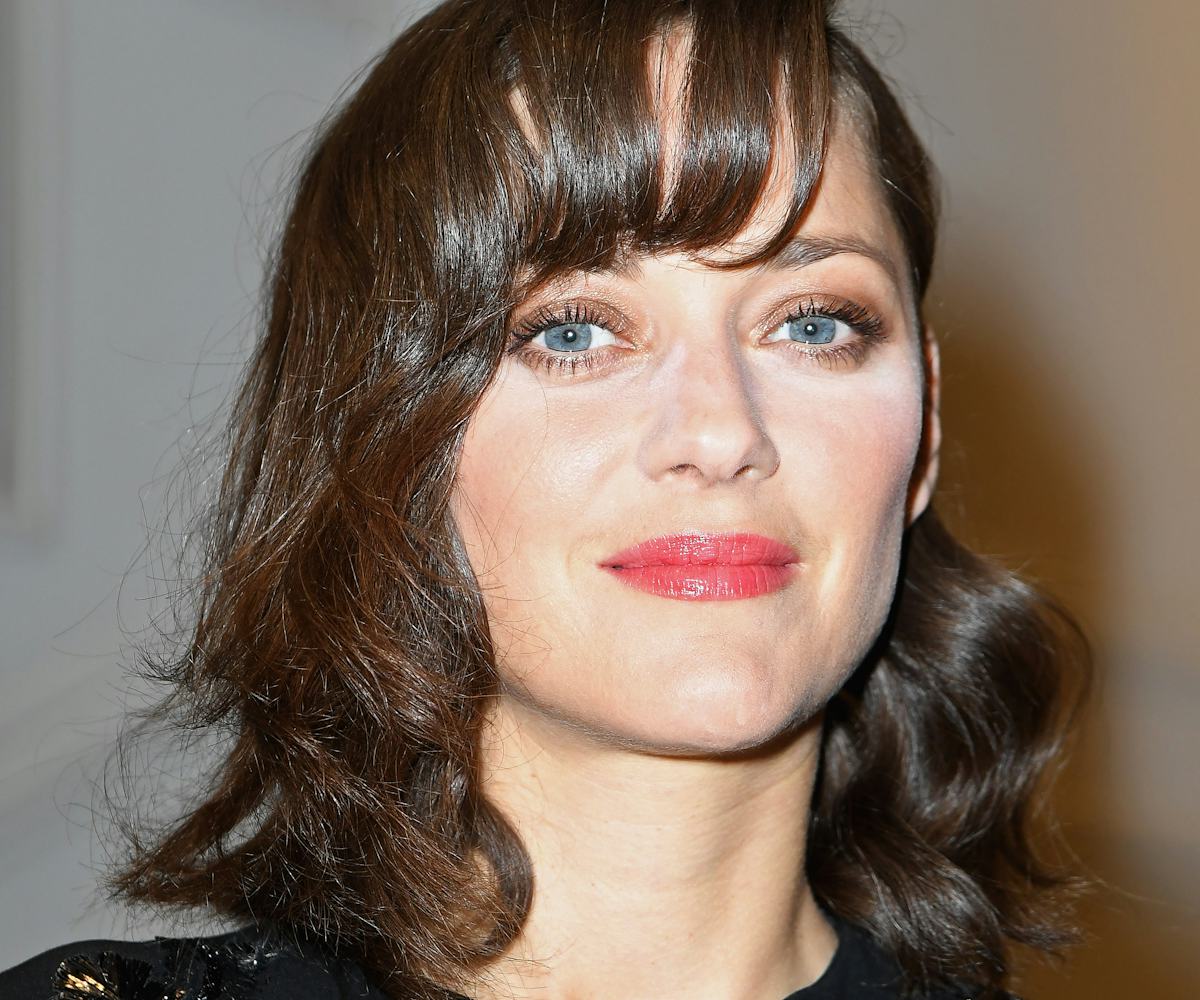 Photo by Pascal Le Segretain / Getty Images
Marion Cotillard Would Like You To Know That She Had Nothing To Do With The Brangelina Divorce
Predictably, the fallout from Tuesday's shocking Brangelina split continues to reverberate. Almost immediately after TMZ revealed that Angelina Jolie was filing for divorce from Brad Pitt, all eyes turned to Marion Cotillard, Pitt's costar in the upcoming WWII thriller Allied. Rumors swirled that the two had struck up an affair, which weirdly mirrored the beginning of Jolie and Pitt's romance, and added an extra layer of intrigue to the movie.
But as all parties involved remained silent allowing rumors to ferment and intensify, Cotillard, who is not accustomed to being in the tabloids and has been in a relationship with French filmmaker Guillaume Canet for almost a decade, took the unprecedented step of putting them to rest with a lengthy Instagram post that denied any involvement in the Brangelina split. She also, rather sweetly, declared her enduring love for Canet and announced that she was pregnant with the couple's second child, and also managed to throw shade at the gossip rags that got her into this mess against her will. This is how it's done:
This is going to be my first and only reaction to the whirlwind news that broke 24 hours ago and that I was swept up into. I am not used to commenting on things like this nor taking them seriously but as this situation is spiraling and affecting people I love, I have to speak up. Firstly, many years ago, I met the man of my life, father of our son and of the baby we are expecting. He is my love, my best friend, the only one that I need. Secondly to those who have indicated that I am devastated, I am very well thank you. This crafted conversation isn't distressing. And to all the media and the haters who are quick to pass judgment, I sincerely wish you a swift recovery. Finally, I do very much wish that Angelina and Brad, both whom I deeply respect, will find peace in this very tumultuous moment.
With all my love
Marion
Further removing Cotillard from the narrative is the latest news that Brad Pitt is under investigation for child abuse after a specific incident that directly led to the divorce being filed. TMZ (who else?) has the details, which involve Brad Pitt getting blind drunk on a private jet and descending into a fit of rage in front of the whole family, that eventually spilled out on the tarmac. It's ugly, sad stuff, and you can read more about it here if you wish.