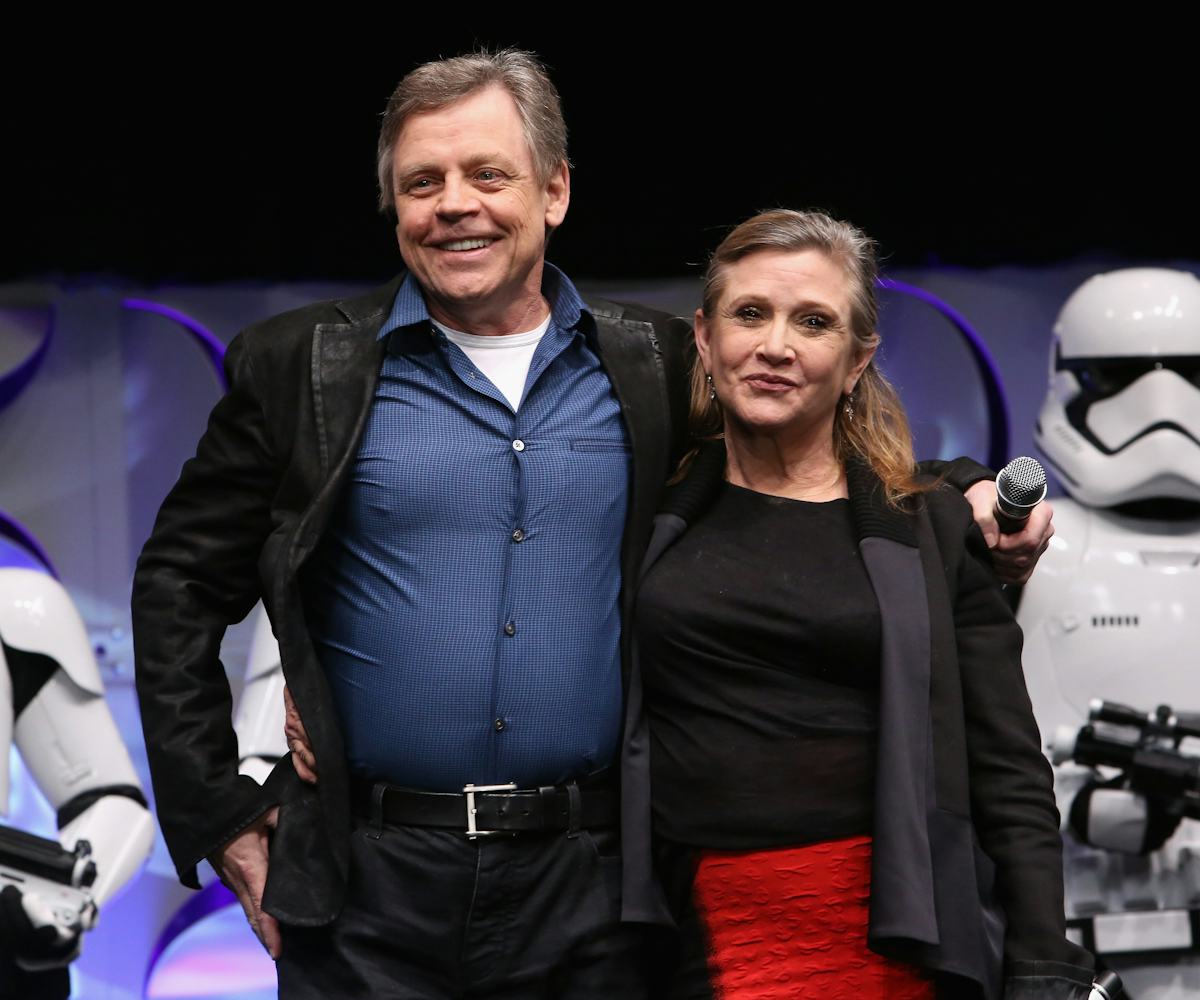 Photo by Jesse Grant/Getty Images
Mark Hamill's Tribute To Carrie Fisher Will Break Your Heart
Last week, the world lost one of its brightest stars with the death of Carrie Fisher. Almost 24 hours later, Fisher's mother, Debbie Reynolds, also passed away. To properly honor the actress in all her glory, Fisher's Star Wars co-star Mark Hamill penned a guest column for Hollywood Reporter this week. Though it's clear that the essay is an outpour of grief, Hamill beautifully outlines the course of his friendship with Fisher and how it developed into something deeper over the years.
"The lengths I would go to hear her laugh—there were no limits. I loved her and loved making her laugh. She would do these crazy things and make me do these crazy things, but I really don't think they were crazy after all," he writes. "In a way, it was a defense mechanism for her. She was so off the wall, she could use it as protection. Part of what was so poignant about her was that she was vulnerable, that there was this glimmer of a little girl that was so appealing and it roused the protective nature in my personality."
Like most relationships, Fisher and Hamill were far from perfect companions. While they managed to remain friends post-Star Wars, Hamill admits that there were periods where they "ran the gamut over the years, where we were in love with each other, where we hated each other's guts." He added that sometimes they would go without speaking to each other for weeks, but they always came around in the end. "Making her laugh was always a badge of honor," he says.
If you think that the memories of their time on set together are devastating, just wait until you reach the closing statement: "Like I say, she was a handful. She was high maintenance. But my life would have been so much drabber and less interesting if she hadn't been the friend that she was."
Read the entire column here. Fisher's only child, actress Billie Lourd, also recently broke her silence on the loss of her mother and grandmother in a touching post on Instagram. RIP, and may the force be with her, always.