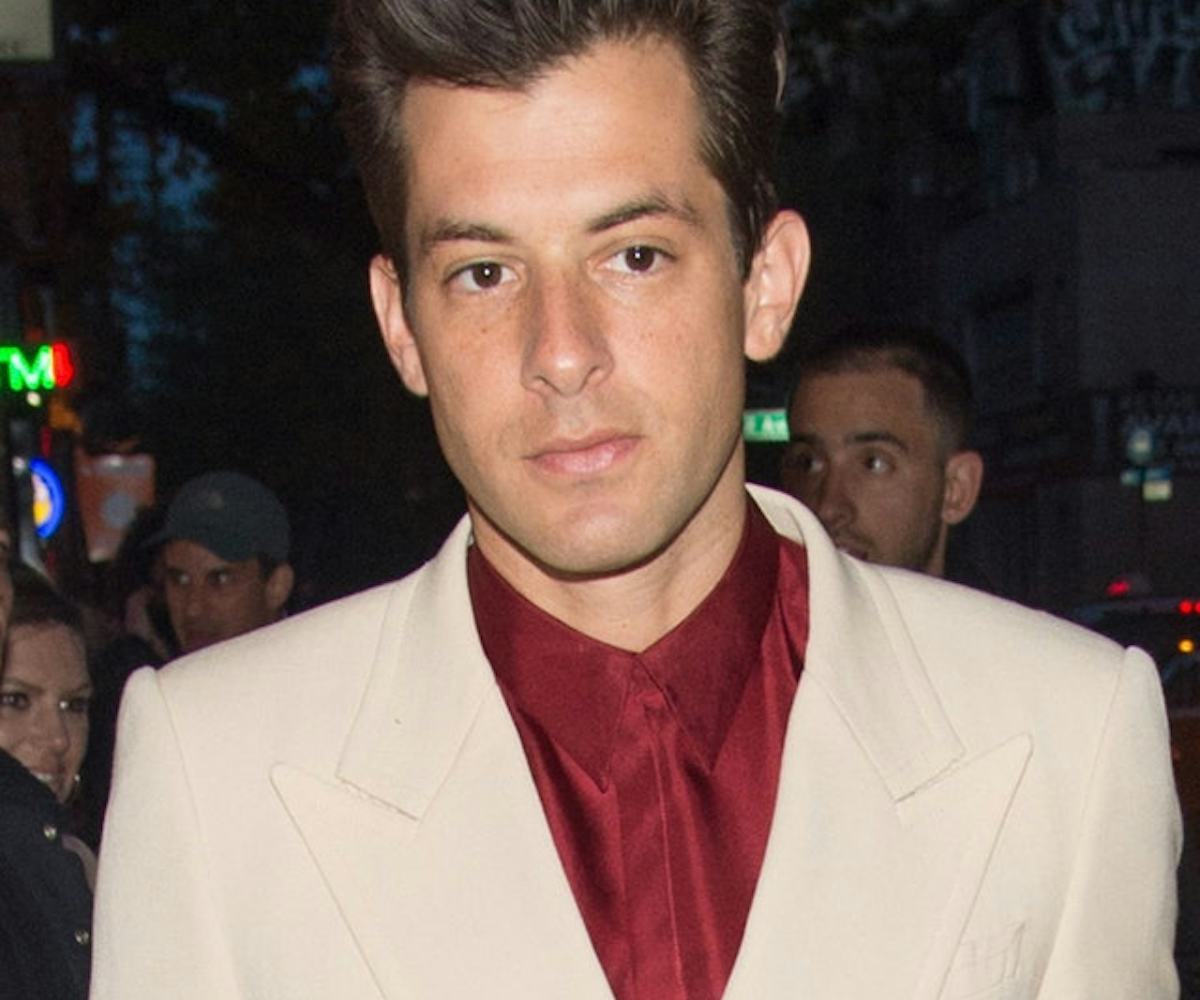 Photo by Mark Sagliocco / Getty images
Mark Ronson Gushes Over Lady Gaga's New Album: "It's Incredible"
Lady Gaga's new album isn't even out yet, but it's already got a major fan. Mark Ronson was on Beats 1 talking to Zane Lowe Tuesday about Gaga's long-awaited follow-up to her 2013 album, Artpop, which was tepidly received by both critics and fans. According to Ronson, her new record is "incredible," which probably has something to do with the fact that he's producing the entire thing.
"We've been working on this record for a while," Ronson told Lowe. "I can't really get into it too much—I'm not trying to be coy, but I feel like it's not my place. When the time's right to tell the story, I feel like she should tell."
Ronson called his work on the as-of-yet-untitled record "some of my favorite music I've really ever worked on," which is saying a lot considering Ronson was the creative force behind Amy Winehouse's modern classic Back to Black. By the sound of things, Ronson and Gaga have been burning the midnight oil, in an effort to bring new music to all the little monsters waiting for the singer's inevitable return to the center of the pop universe. 
"It's very rare you're working on something and you go to bed at 3am in the morning and you wake up at 8am and you just cannot wait to get back to the studio to work on that thing you want to work on," Ronson added. 
And, according to the super producer, he's not the only boldface name lending his considerable talents to the project. "Some of my favorite musicians of all time are working on it," he said. Unfortunately, no release date for the record has been set, but don't expect it until at least 2017. Though, by the sounds of things, it'll be worth the wait.