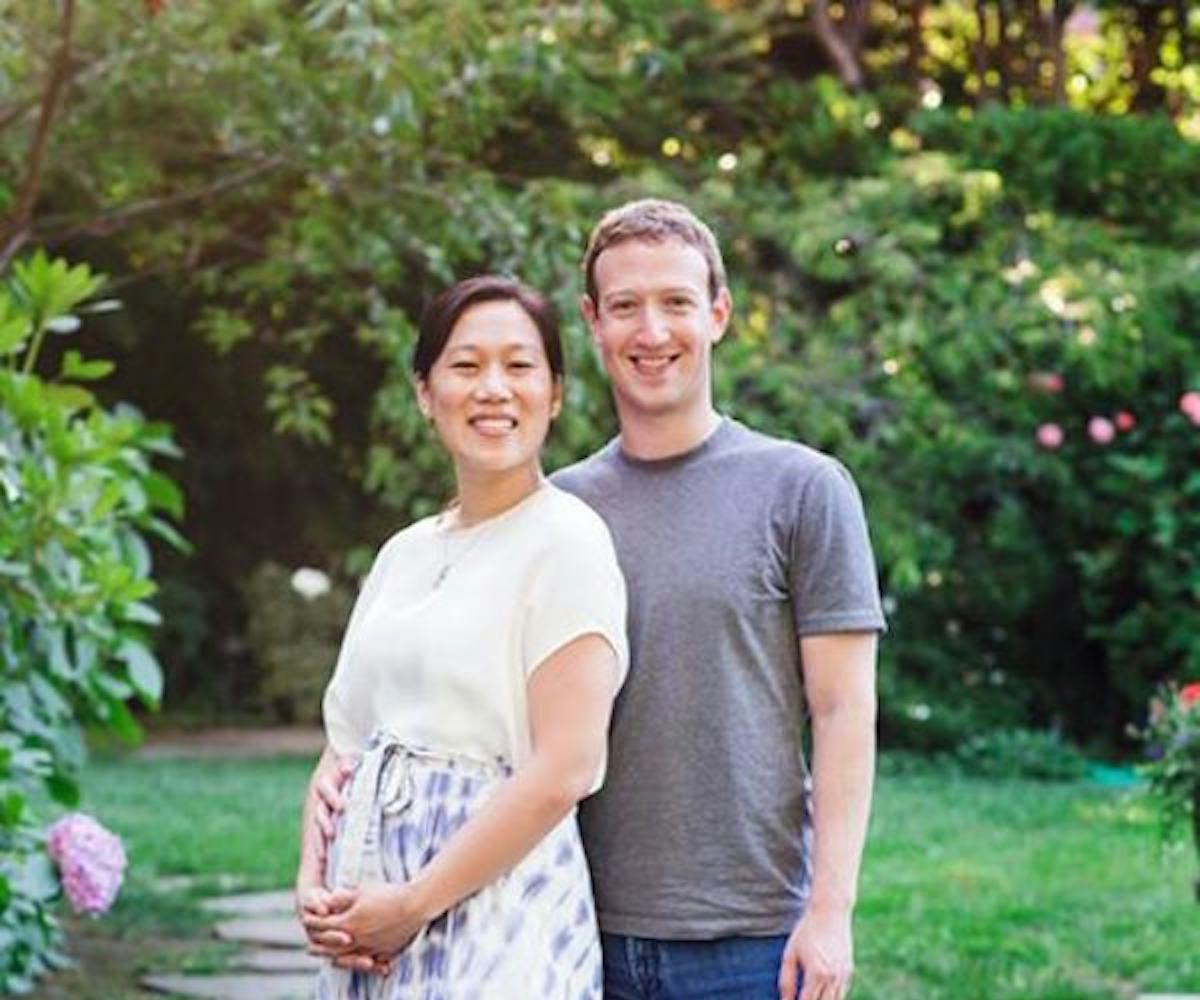 photo via mark zuckerberg's facebook
Facebook's Mark Zuckerberg and his wife are expecting their first child
and their announcement is super brave.
Yesterday, Facebook founder Mark Zuckerberg and his wife, Dr. Priscilla Chan announced that they are expecting first child. In true Facebook fashion, Zuckerberg shared the moment on the social network with a post and super-cute photo of the couple and their dog, Beast.
Along with revealing that they're having a girl, Zuckerberg also shared that their pregnancy came after years of trying and several miscarriages. After learning that trouble conceiving is an issue that affects a number of couples, Zuckerberg wanted to share their pregnancy story as an opportunity to let other struggling couples know they're not alone, and it's still possible to start a family.
"You feel so hopeful when you learn you're going to have a child. You start imagining who they'll become and dreaming of hopes for their future," Zuckerberg wrote. "You start making plans, and then they're gone. It's a lonely experience. Most people don't discuss miscarriages because you worry your problems will distance you or reflect upon you—as if you're defective or did something to cause this. So you struggle on your own."
He later said, "Our good news is that our pregnancy is now far enough along that the risk of loss is very low and we are very hopeful. Cilla and our child are both healthy, I'm extremely excited to meet her and our dog Beast has no idea what's coming. In our ultrasound, she even gave me a thumbs up 'like' with her hand, so I'm already convinced she takes after me."
Congrats to the happy couple! And there's no doubt we'll see baby Zuckerberg on Facebook once she turns 13.