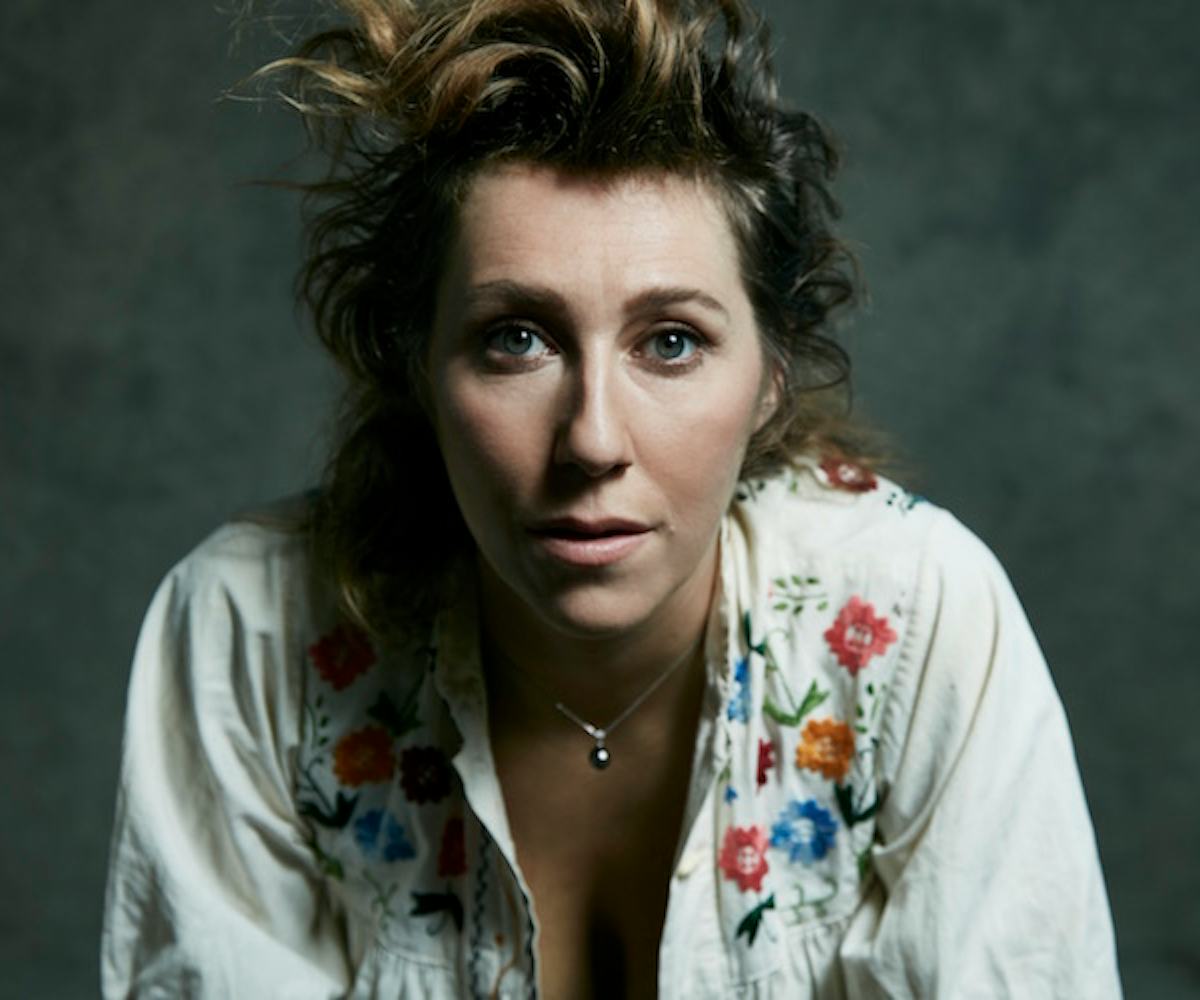 Photo by Carl Lessard
Martha Wainwright Recruits Her Brother Rufus For A Sentimental Tune About Her Son
When you're the daughter of folk legends Kate McGarrigle and Loudon Wainwright III, the bar is set pretty high from the get-go. But for singer-songwriter Martha Wainwright, presumptions about what she should sound like have never been a concern of hers. Instead, what Martha has prioritized throughout her long career is honesty, by balancing crafted artistry and an appealing rawness. 
In anticipation of the Montréal-based artist's forthcoming album, Goodnight City, we're premiering two of its brand-new tracks. One song, "Franci," was written by Martha herself, and the other, "Francis," by her brother, Rufus, from Martha's perspective about her young son, Francis. After the death of their mother in 2010, the siblings found themselves reflecting on family matters. Together, they channeled their feelings into these two equally entrancing songs. 
"Rufus was given the task of writing a song for me, and he chose the subject of Francis Valentine, my second child," Martha tells us. "Francis was also very much on my mind because I had just written a song about him too. We didn't realize the other was writing a song on the same subject. They are both very different and needed to be on the record. Motherhood is a theme that connects many of the songs on this."
"Franci" and "Francis" are soft and sentimental, but are delivered by Martha's soothing yet powerful voice in a way that transforms these lullabies into archival anthems for the whole Wainwright family. Martha further elaborates on the difference between the tracks:
"Francis" is such a Rufus Wainwright-sounding song in its melody and chords. It's hard to sing, and the melody soars. When I sing it, I sound like Rufus, and it's a great mesh of the two of us. He's playing piano on it and made sure to tell me how he wanted it sung... something I wouldn't allow from anyone else.
"Franci" is a love song that sounds like it could be written for a girl. At first, it sounds like a pining song about teenage love, but it reveals itself through lyrics that it's actually about a new child. Writing songs about your kids is hard because they are listening. I played it on the guitar a lot for him and his other brother, and they danced around happily. They seemed to like it, and they're my most important audience.
Goodnight City is out on November 11. Until then, stream "Franci" and "Francis," below. And maybe call someone you love after that.