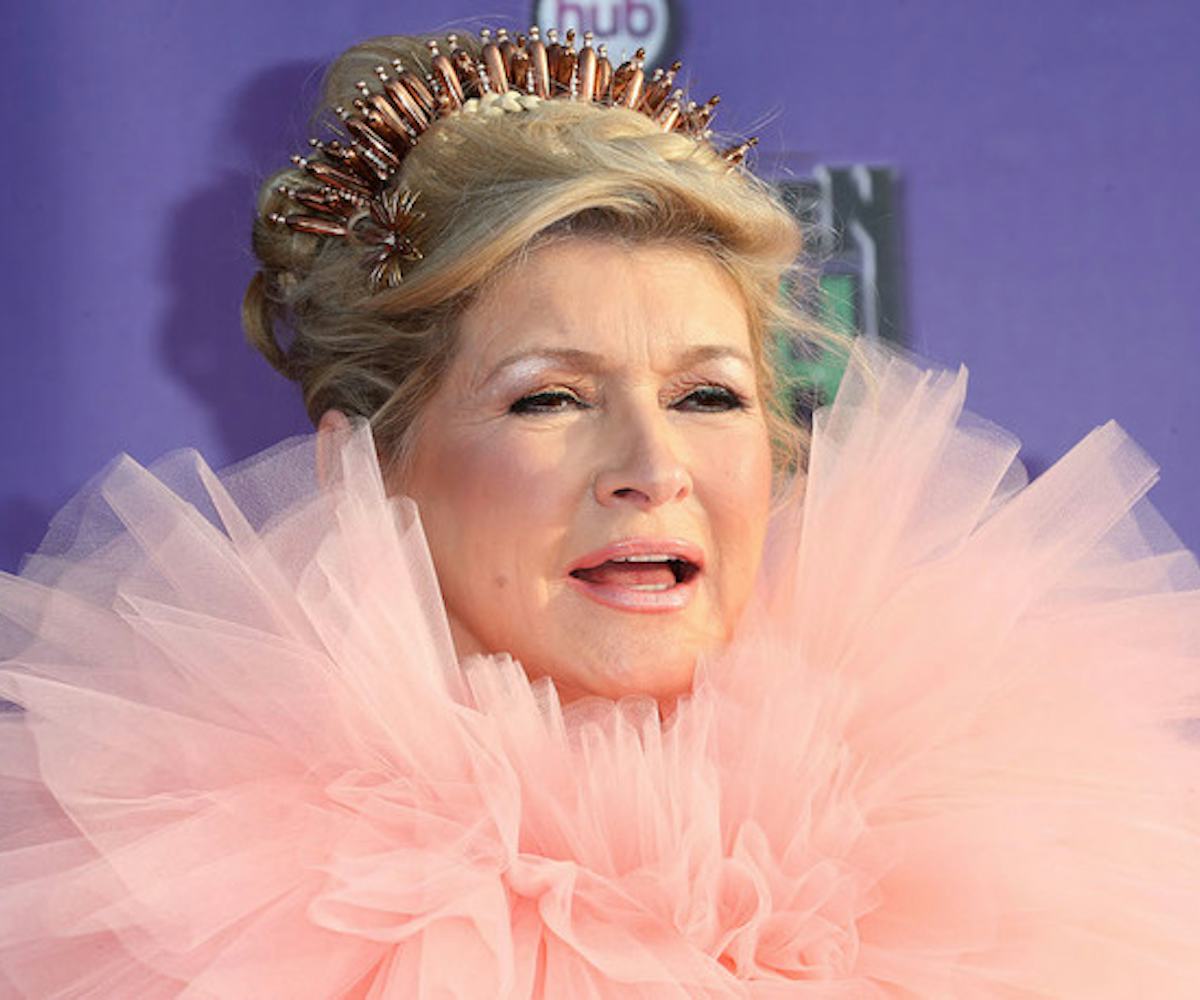 Photo by Frederick M. Brown / Getty Images
Martha Stewart Proclaims Pumpkin Spice Is For 'Basic Bitches Only'
Thus effectively ending The Great Pumpkin Spice Debates
Who could have guessed that in 2017 we'd still be considering the merits of pumpkin spice? The issue has basically been tackled from every angle imaginable, including feminist critiques which considered the gendered aspects of the flavoring. Now, after what seems like years of World War Pumpkin Spice, a deciding victory against the ubiquitous taste has been made by none other than unlikely Halloween queen and cultural arbiter of cool, Martha Stewart.
On a recent episode of Watch What Happens Live, Stewart delivered what seems to be the final triumph in the battle against PS: without any hesitation whatsoever, she claimed the flavor is "for basic bitches only."
"Wow! Martha Stewart says pumpkin spice is for basic bitches, you guys. I love this—this is the greatest moment of this show ever!" exclaimed Cohen upon Stewart's proclamation.
Many other than Stewart have bemoaned the early re-entry of pumpkin spice into our pantries and coffee cups, with Starbucks already announcing the notorious latte's return via a 24 hour livestream:
Even Anthony Bourdain spoke out against the autumnal trend: "I would like to see the pumpkin spice craze drowned in its own blood," he said.
Despite Martha's recently-proclaimed dislike of pumpkin spice, she's got plenty of pumpkin recipes up on her own YouTube channel. And honestly, they look delicious.
Let's all hope that this fatal blow to pumpkin spice doesn't lead to the rise of fall flavors even more vile, like candy corn. Gross.