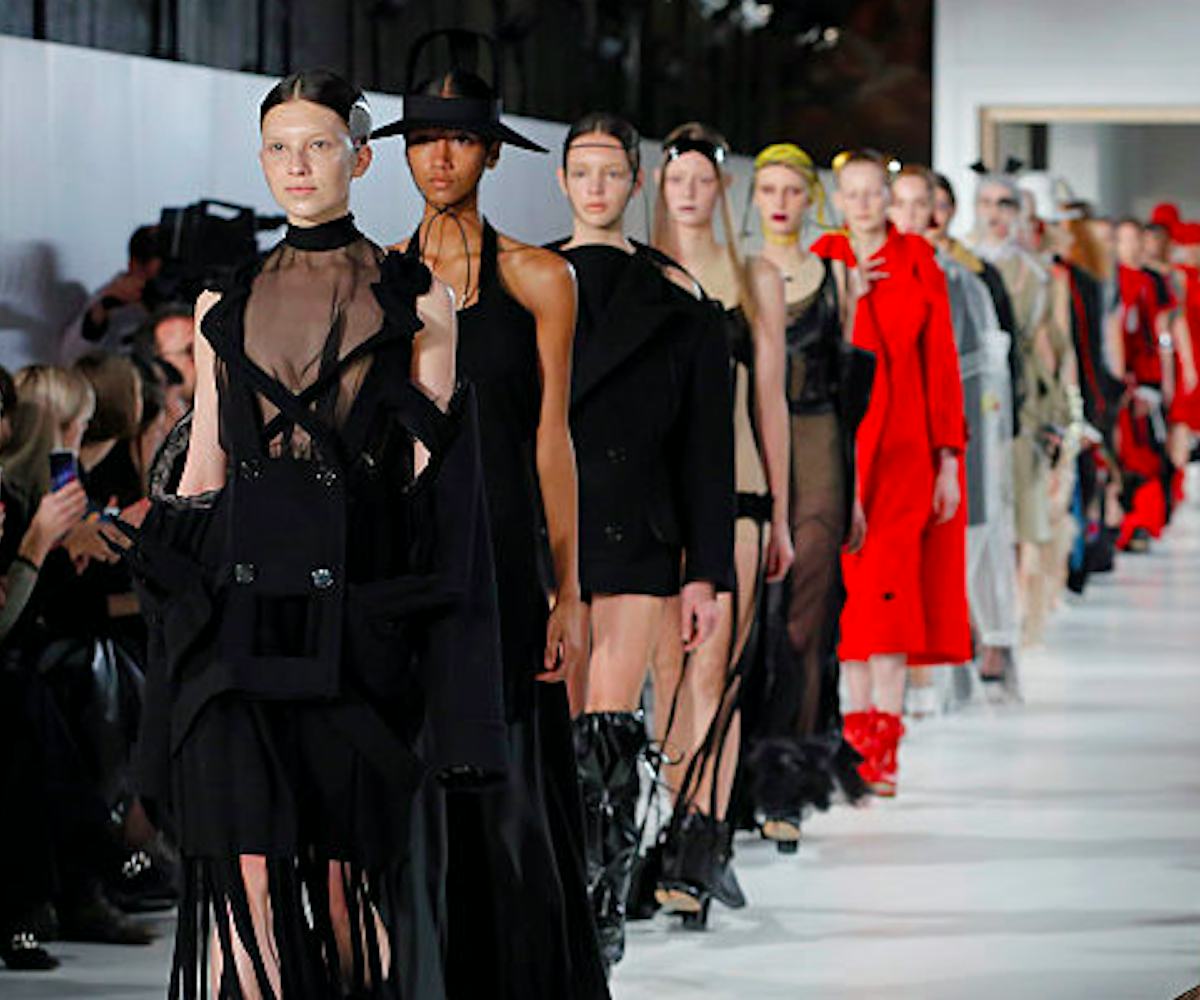 Photo by Thierry Chesnot/Getty Images
Another Documentary About Martin Margiela Is Coming
It will mark "the first time Margiela has agreed to be a part of any film about his life"
Following 2017's We Margiela, another documentary about the life of the enigmatic Belgian fashion designer Martin Margiela is on its way.
Variety reports that the film, made by London's Dogwood Pictures, will be titled Without Compromise and center on the career of the avant-garde designer. Margiela, who is known for his deconstructed, structural designs, started his fashion house, Maison Margiela, in 1988. Decades later, it continues to inspire aspiring designers and customers alike.
Despite Margiela's success, he stood firmly outside of the spotlight for the entirety of his career. This project will be "the first time Margiela has agreed to be a part of any film about his life or work," according to Dogwood's head of sales, Ana Vicente.
Without Compromise is currently in production for a 2019 release.