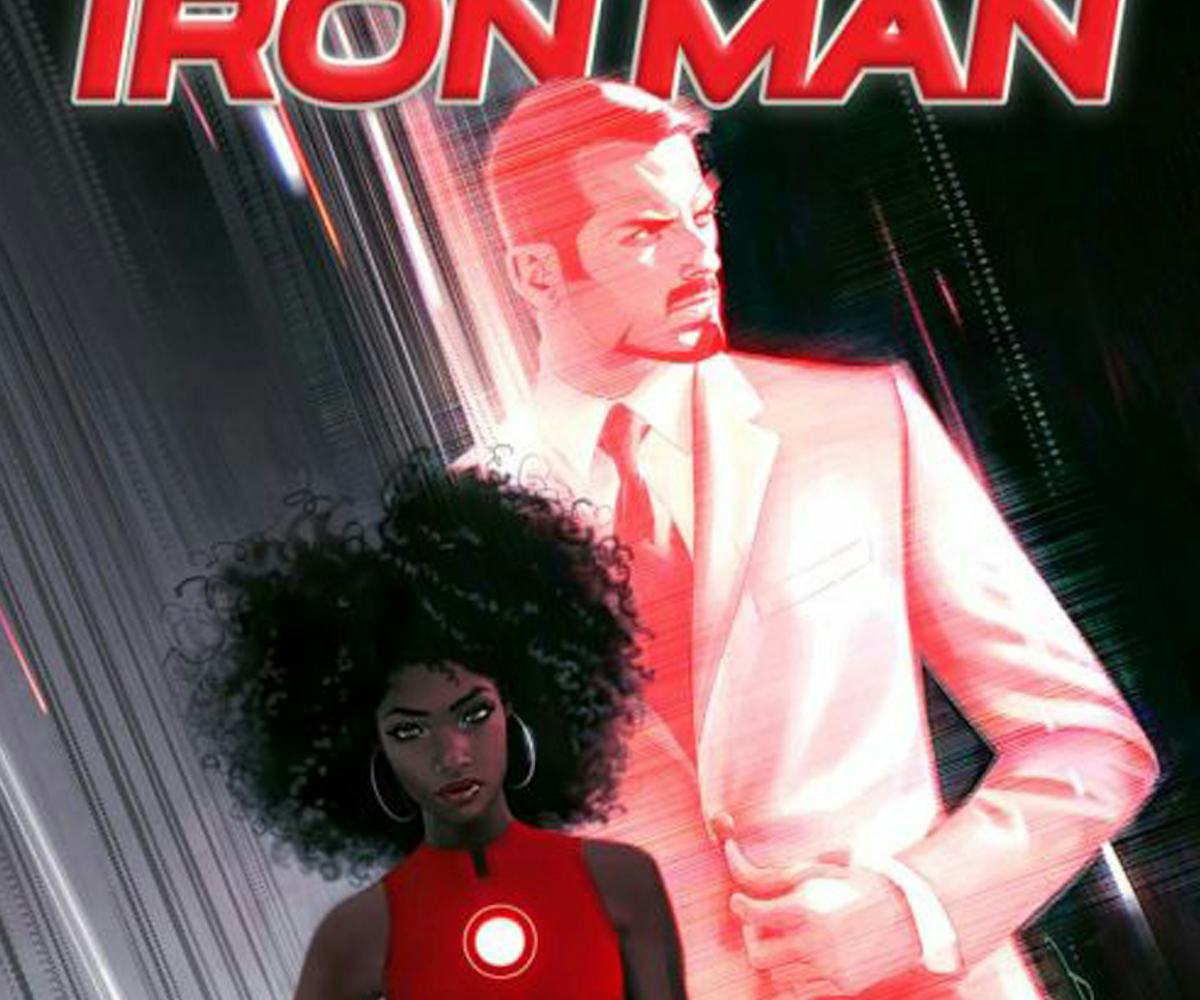 Photo courtesy of Marvel
The New Iron Man Is A Teenage Black Woman
Bad Gal RiRi has some competition!
Marvel's newest addition to its increasingly diverse set of superheroes is Riri Williams, a 15-year-old science genius. And if being a teenage prodigy wasn't enough, she's taking over as the new Iron Man. The latest installment of the series sees original Iron Man, Tony Stark, talking to himself in a studio when he hears that a student at MIT "reverse-engineered" one of his old armor suits by herself. Stark sets out to find the mysterious person and meets Williams. Their storylines merge, evidently leading to Williams taking over as Iron Man. 
The company has been increasingly redefining the comic world, one female hero at a time, stirring a plethora of responses as diverse as its newest additions. In a recent interview with TIME, Iron Man creator, Brian Michael Bendis, said that the inspiration for Williams' character was derived from an unaired TV show he worked on about a "brilliant, young woman whose life was marred by tragedy that could have easily ended her life." 
There's no telling which direction the series is heading to with Williams' takeover during the Civil War II era, or if the heroine will keep the Iron Man name. Regardless, we're certain that Riri Williams is a force to be reckoned with.