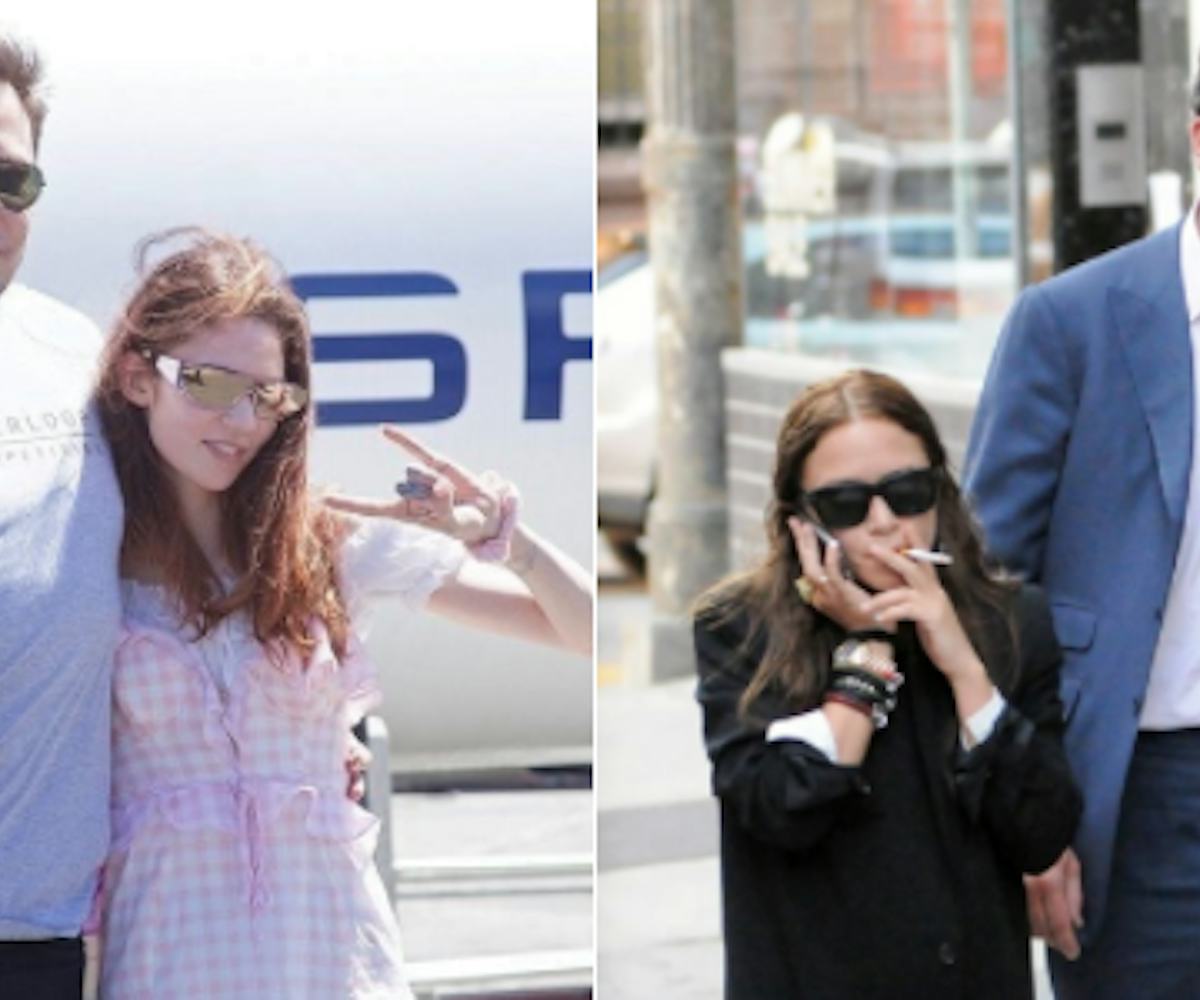 Photo Via @GMPaiella Twitter.
Mary-Kate Olsen And Grimes Just Made The Internet Do A Double Take
Are Mary-Kate Olsen and Grimes the secret doppelgängers we never knew about? Maybe... If a new set of eerily similar photos has anything to say about it.
Earlier today, The Cut's Gabriella Paiella posted two side-by-side photos of Olsen and Grimes alongside the caption "Who wore it best?" In one photo, Grimes can be seen standing next to boyfriend Elon Musk and one of his sons. The other is an iconic photo of Olsen walking down the street with husband Olivier Sarkozy and his daughter. The images are striking in their similarity—what with the substantial height differences, eyewear, and child in tow. The biggest difference? Olsen is smoking in an all-black ensemble, which, years after the image has been taken, is still prompting more than a few "who let that child smoke?" jokes.
Is this the potential double date of my dreams or nightmares? Who knows? Either way, I can't unsee it.