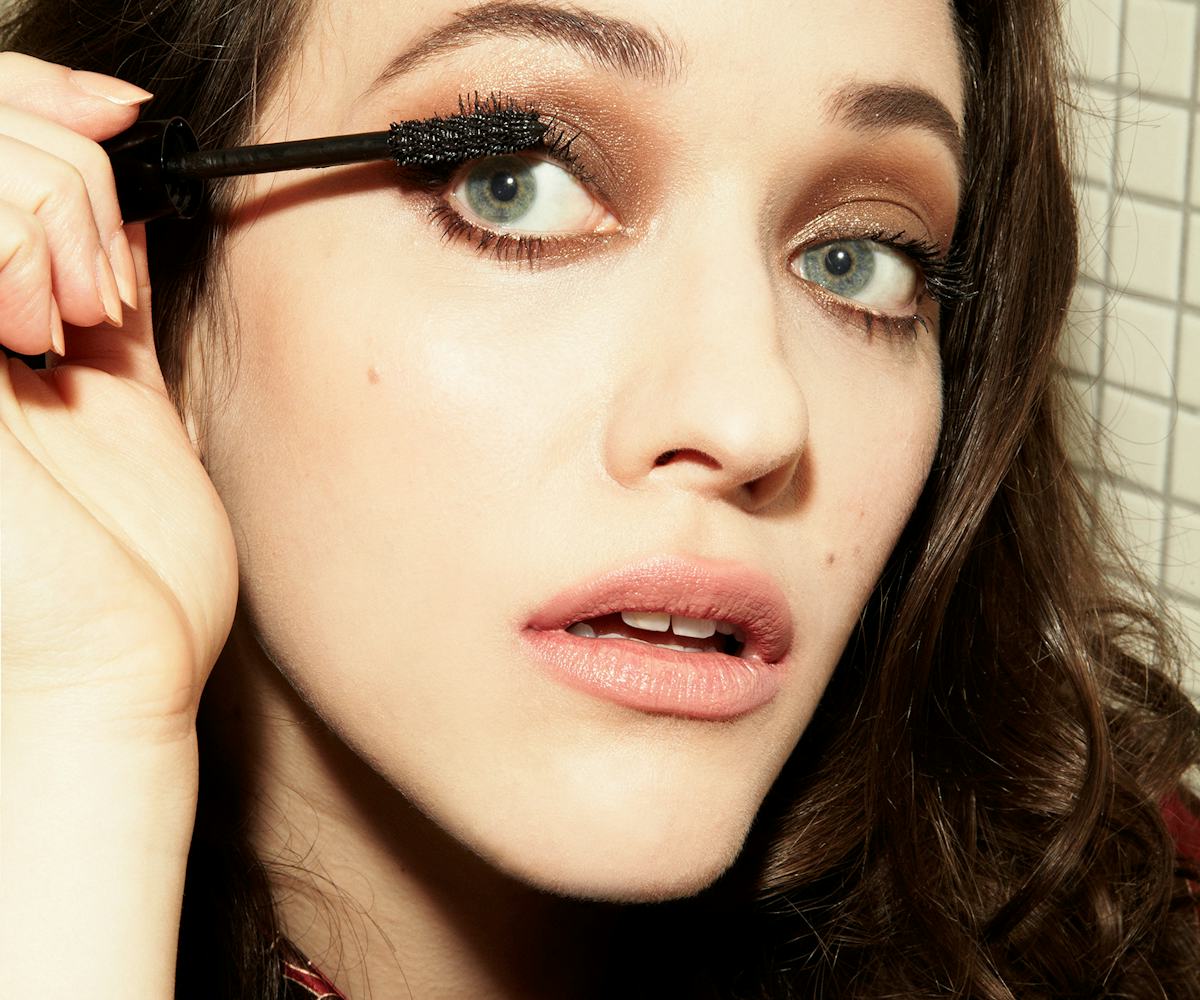 face off: mascara
are your lashes ready for the craziest wands yet?
Don't get us wrong, mascara isn't boring--in fact, it's probably the most important part of our 10-second beauty routine, right after a tinted moisturizer (with SPF, notch). But we see a lot of the same old--long skinny tubes with long skinny wands. Some work, others don't, but they tend to more or less look the same.
Which is why we're so excited about these two new releases from Lorac and Avon. Yes, they're just mascaras, but they also come in really cool applicators. 
We played around with both for a week--here's what you need to know:
The Product: Avon Mega Effects Mascara - $10
The Promise: After six years of research, they've developed the ultimate lash-lifting brush that can be used at 12 different angles.
The Result: I've never followed instructions before when applying mascara, but then again I've never used a wand quite like this one. It's actually less like a wand and more like a paint brush--which means that you get in really close and push up the lashes as you apply the mascara. The end result is some serious high-watt volume and density.
Use It: If you want more control of how and where you apply your mascara--or just like playing with really cool-looking products.
The Product: Lorac Cobra Mascara - $20
The Promise: A custom wand that delivers both volume and lengthening with lashes.
The Result: First of all, this mascara lives up to its name--the wand is totally shaped like a cobra's head. What that means for lashes? It's really good at grabbing the outer-edge and, as promised, both lengthening and thickening. Think of it as a slightly cooler cat-eye effect.
Use It: If you're a fan of vintage-inspired beauty looks--but also want a flake-free formula to go with it.
The Product: Avon Mega Effects Mascara - $10
The Product: Avon Mega Effects Mascara - $10
The Product: Lorac Cobra Mascara - $20