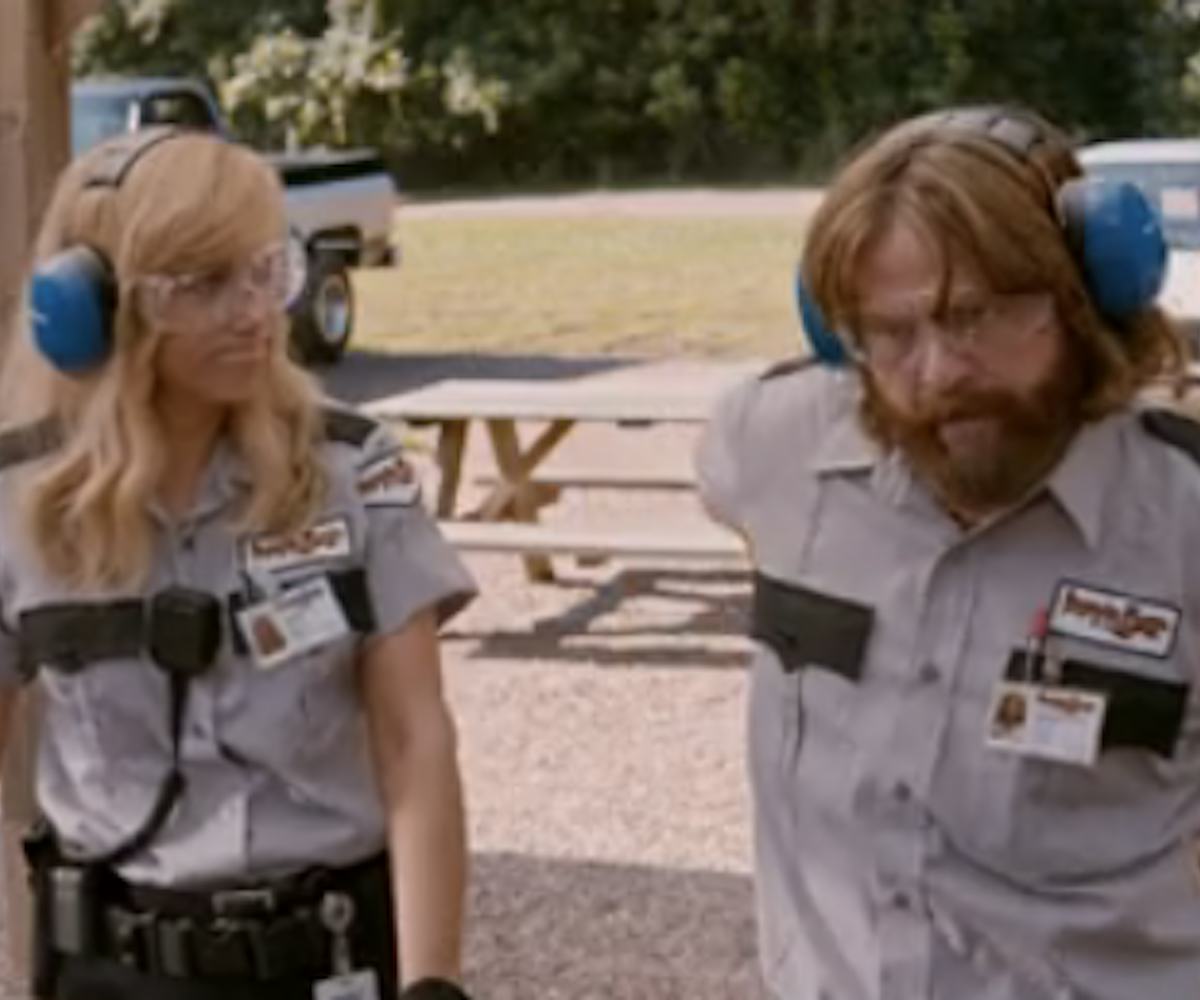 the new 'masterminds' trailer will get you laughing
kristen wiig and zach galifianakis have great hair
Earlier in the year, a short trailer for Kristen Wiig and Zach Galifianakis' new movie Masterminds was released, and in true Wiig-Galifianakis fashion, it didn't disappoint. And while we're all desperately waiting for the movie to hit the theaters on August 19, we can enjoy the newest trailer that's been released today through Yahoo today.
The longer trailer still shows some of the same hilarious scenes—including Galifianakis letting a bullet loose in his pants—but it gives us a better taste of what we can expect from the film. One of those things is the amazing hair that we see throughout the trailer, most notably Galifianakis' long, blonde wig looks like "Jesus and a cat had a baby."
Masterminds also boasts an impressive comedy cast, including Jason Sudeikis and Owen Wilson. In other words, it will be very difficult for this movie to not be funny.