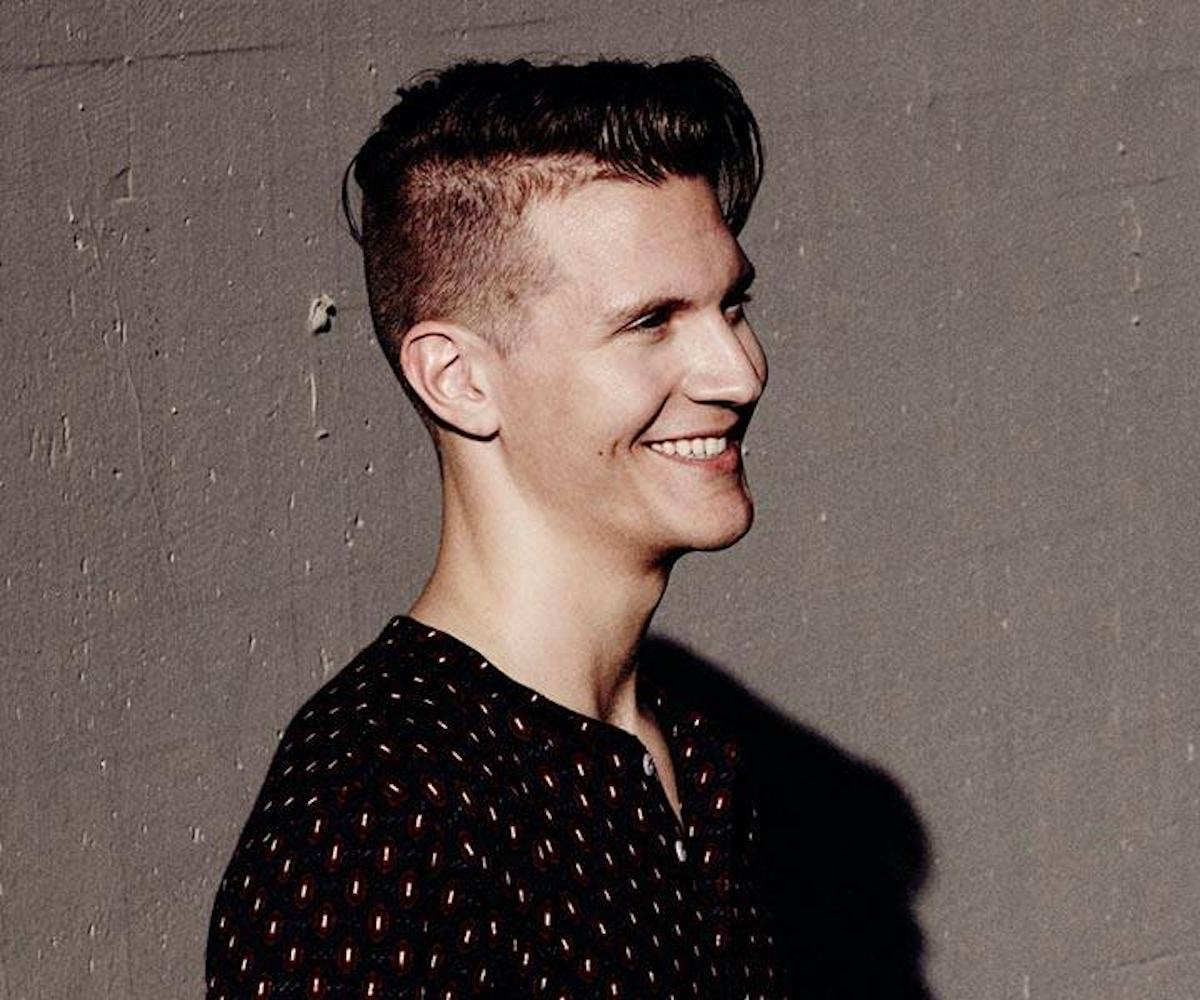 Photographed by Jimmy Fontaine
Shed Your Winter Skin In Matoma's New Video
Even if you haven't heard of Matoma, you've probably been exposed to the producer's chart-climbing single, "Running Out." The tropical house jam, featuring Astrid S, is an out-of-left-field hit so infectious that—on top of his recent viral remix of The Notorious B.I.G.'s "Old Thing Back"—it has turned all eyes toward the Norwegian producer's full album, Hakuna Matoma. And if you, like his 1.5 million weekly streamers on Spotify, dig that track, we have some good news for you: The synthpop maestro is premiering a gorgeous music video right here. 
Hakuna Matoma is what you might call a dynamic album, more akin to a playlist that never stops growing than a finished, polished product. So far, it features 12 of his most popular tracks. Matoma assured us that he will keep adding new music to ensure that the album gets bigger, better, and bolder as the year progresses. We're betting that the artist is on the same path.
Check out our chat with Matoma and watch the video for "Running Out," below.
You just cracked the Spotify Top 100. How does it feel to be reaching a new level of Internet fame? 
I just want to spread the love, and whether there's 100 people or 100 million people listening, I'm happy. But all the nice feedback from my fans so far and songs like "Running Out" growing in popularity in all parts of the world... it's really inspiring to me to think of having these moments with so many people.
"Tropical house" is really having a moment, and you're one of the artists in the vanguard. What do you think you're bringing to the electronic music space?
I think people just want a change. Things are always evolving and new genres that feel truly different can come up into popularity, and then it keeps changing again. I don't think of my sound as purely tropical, I call it more "nu hip-hop" and "nu-disco" that has swing in it so people can dance. You listen to old-school hip-hop and it had that vibe; they had influence from funk, soul, and R&B. I think my music is the same: bring[ing] some old school flavors, some nu-disco, some reggae vibes, some raps.
Your music is incredibly upbeat, carefree, and dance-able. Do you listen to a lot of pop music?
I listen to a lot of things: dance music, classical, soul, reggae—and more just listening to playlists of songs rather than albums. I'm definitely into pop music and really admire guys like Charlie Puth and Jason Derulo, who I'm lucky to have worked with and are just incredibly talented artists that work to a high standard of making music. I also fall in love with artists because of an incredible vibe or emotion or voice, like Matt Corby or Seal. Same way I fell in love with Biggie; the music and lyrics can all be so different but the vibe is just so amazing.
I'd love for you to explain the "dynamic album." How did you come up with that concept? 
Before I got signed to a label, I would just make a song that I was inspired to do and put it out myself on SoundCloud. I really built a lot of fans and perfected my sound like that. That's the way I want to create music—from inspiration at any time—and give it to my fans. When I signed with Atlantic, and there become talks of eventually doing an album, I wanted to do that too, but in a totally different way. So I'm releasing my album, it's called
Hakuna Matoma
, and the beginning of it is out now, but over time it keeps growing with new music. I just released "Running Out," and in a few weeks, I have a new song which I'll premiere at Coachella, and another new song from a soundtrack. Over summer, I'll keep releasing new music so that my album grows with my journey and my fans can be a part of it. Not sure when it will end, but it will probably end this year, then I'll come up with a new concept for the next chapter and see where it goes.
You're big on remixes and collaborations. Do you have any "dream" collaborators who you'd love to work with?
My dream would be to work with Will Smith, he's always been a huge inspiration to me. Ice Cube would be incredible. Wiz Khalifa too! I have some great collaborations coming up for sure, some with some big artists who really inspire me, and some others with some new artists who inspire me just as much.
How are you feeling about playing to the massive crowds at Coachella soon?
Coachella will be dope. It was always a dream of mine, and I'm going to bring it!