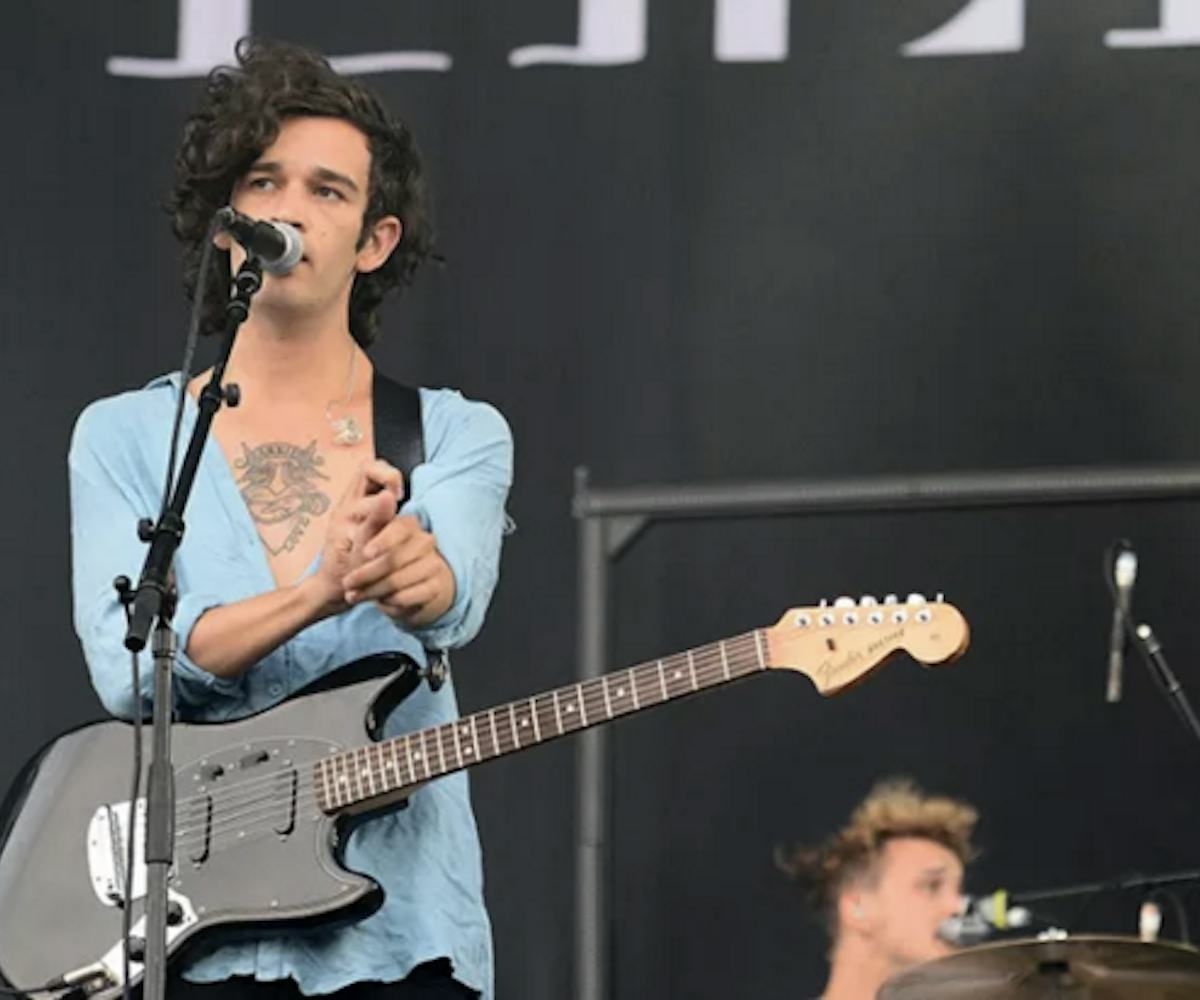 Photo by Dave J Hogan/Getty Images.
Matt Healy Clarifies His Comments on Taylor Swift
After addressing rumors about him and Taylor Swift dating in a well, kind of confusing way, The 1975 singer Matt Healy has taken the time to clarify why he said that dating Taylor Swift would be "a man thing, a de-masculinating, emasculating thing."
In a message the frontman posted to Twitter, Healy vehemently denies that he is a misogynist and says that Taylor Swift is "one of the most gracious, hardworking, creatively gifted, and beautiful women I have ever had the pleasure to meet." He continued, "I personally have a lot of respect and admiration for her. Why would I not?" Healy also talks about how it can be difficult when any action you take—no matter how big or small—is scrutinized to mean something by the media, especially when it's easier and more interesting to stir something up than it is to take time to get the truth. Importantly, he points out that even though it's been rough for him even, everyone needs to think about what she has to deal with all the time. He says, "Now imagine what it's like for her, bless her. I didn't even date Taylor, but the media's incessant and brutal obsession with her has meant that even a guy who DIDN'T DATE HER has been so battered by their never ending questioning that he's inevitably said something that can be lifted and molded into something that resembles 'shade'. It's really sad."
It's certainly a difficult line to navigate and we're glad to hear him stick up for Taylor, who has repeatedly dealt with the worst of behaviors from other celebrities trying to steal credit for her fame and accomplishments. Not to mention the fact that the media analyzes any man she's ever come into contact with to the highest extent. To get the whole scope on what Healy had to say, check out his full response below.