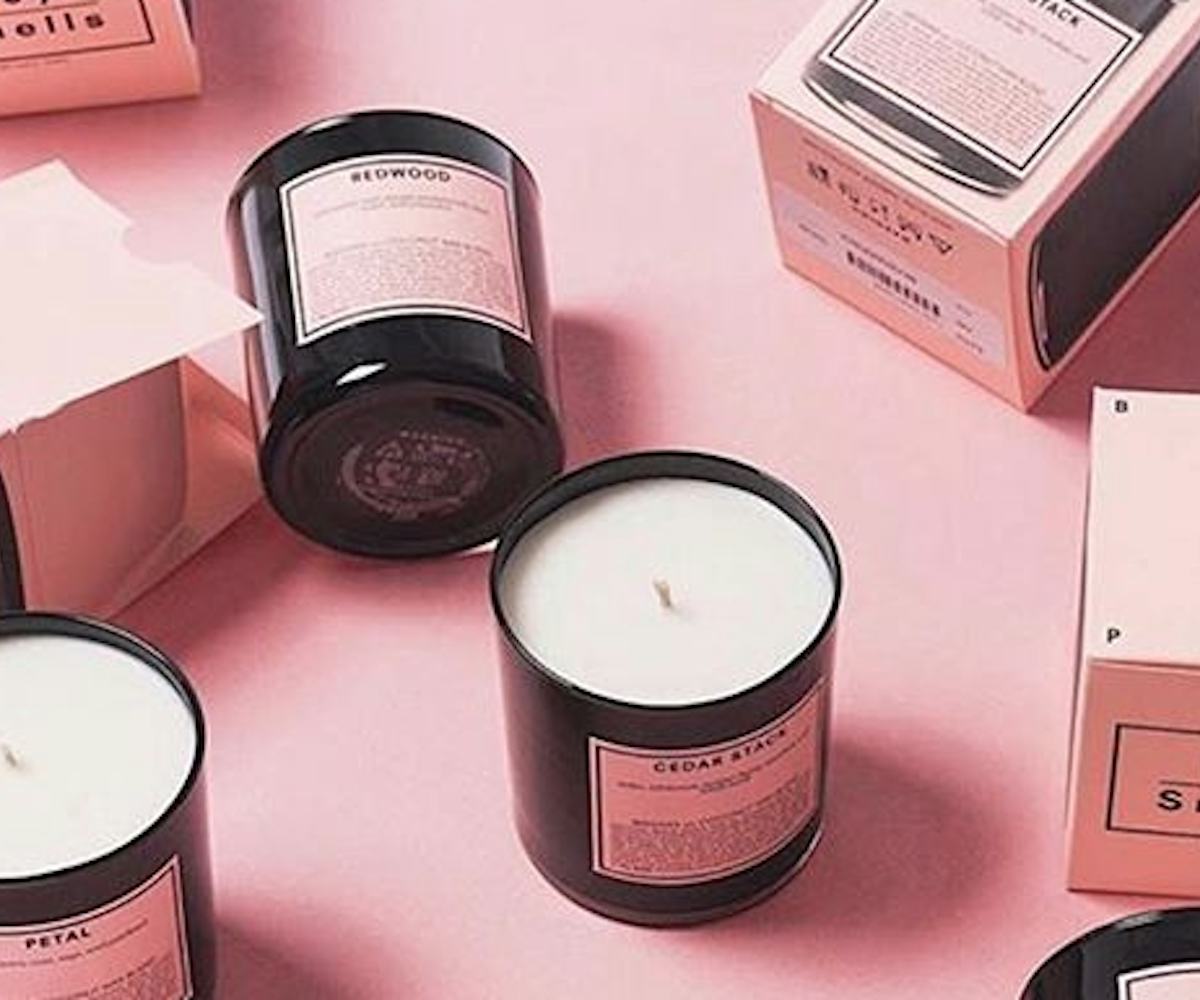 Photo via @Boy__Smells Instagram
How To Use Your Creative Skills To Give Back To The World
Talking with Boy Smells founder Matthew Herman
There are tons of different ways to give back: You can offer time, in the form of volunteer work; or money, that can be donated to people and organizations who know how best to use it. Then, also, you can offer your skills, as do lawyers who work pro bono. Such is the case with Matthew Herman, who utilizes his creative design skills in his work as UNICEF Next Generation's Creative Chair.
Herman is the co-founder of Boy Smells, a candle company whose mission is to make scents more gender-inclusive (what's the deal with "men's soap" anyway?), and which has expanded into offering a variety of inclusive products, such as underwear and, soon, apothecary. Before that, he was the senior dress designer at Nasty Gal and head designer at Z-Spoke by Zac Posen. All that creative energy, he says, is what he felt could do the most good when it came to his favorite philanthropic causes, which led him to become a member of UNICEF NextGen. 
Herman's focus right now is Unicef NextGen's annual Masquerade Ball, which has, over the years, turned into a true philanthropic destination—due in no small part to Herman's devotion to making the event as unique as possible. This year, the Masquerade Ball is fundraising to end violence against children in Madagascar and will feature performances by Foster the People and Lion Babe, with a Post-Modern Surrealist theme.
Below, we spoke with Herman about Boy Smells and how he uses his creative energy for good.
Why did you start Boy Smells, and what led you to the idea of creating a brand at this intersection of gender?
All of my girlfriends were wearing these rare kinds of wood scents from Tom Ford, and so I thought, It's kind of silly to assign gender to scent. It's just so antiquated, and it doesn't even seem relevant. I had always grown up harnessing my power from, or being really inspired by, female energy. Like, in high school, all I listened to was Björk and PJ Harvey and Tori Amos, and I always thought She-Ra was cooler than He-Man, you know? I just always related to that feminine energy.
So [I made] Boy Smells for everybody. It's gender-inclusive and created beyond the gender binary. It's really for everyone. Calling it "Boy Smells," and putting it in a pink box, and then mixing traditionally masculine and feminine scents together in each of our candles is kind of being like, "I can be the best guy or I can be the best girl I want to be, and still claim things that are traditionally assigned to the other sex."
What does your partnership with UNICEF entail, and specifically with the Masquerade Ball?
I am a member of the L.A. NextGen Steering Committee… There are so many responsibilities between everybody, but my focus, mostly, has been the Masquerade Ball, which I've been doing basically since the very first year. What I bring to it is mostly creative side… from the decor, to the invite, to the save the date, to the social media—all those kind of forward-facing, visual aspects of the event.
Why is it important to you to be partnered with UNICEF?
There's a lot going on in the world, and it seems super-overwhelming, and I think it's important to be able to give back. I think there are certain activities that anybody can do, but I really admired my friends who are lawyers and could give legal help or friends who are grant writers. Those are their professions, those are their skill sets, and they're really putting them to use. As a creative person and a fashion designer, I was just kind of like, "My skills aren't applicable here," but then, I think, by working on the Masquerade Ball, and working with UNICEF, I've seen that there's an organization where I can really put my creative direction and art direction skills to use in a way that's going to really help us raise money and create an event that will have a legacy effect to it.
What from your work with Boy Smells has filtered into your work with UNICEF, and vice versa?
I think that, for a long time, I worked in the fashion industry for high-end designers, and I was never "the face" of the company, I was always [behind the scenes as] a design director. Having been put front and center with UNICEF has built up my Rolodex, as far as people to call on for favors and stuff. And I think that that's an asset for anything that I'm doing, and I've been able to apply that to UNICEF for when we're looking for products for gift bags, or need a press piece, or need people to buy tables, [or] companies to reach out to for sponsorship. All that kind of stuff has just been a lot easier when people know about Boy Smells, and I can lead with that and say that we're involved, and then it can spur on other companies who want to be involved too.
You can grab tickets to this year's Masquerade Ball, here.