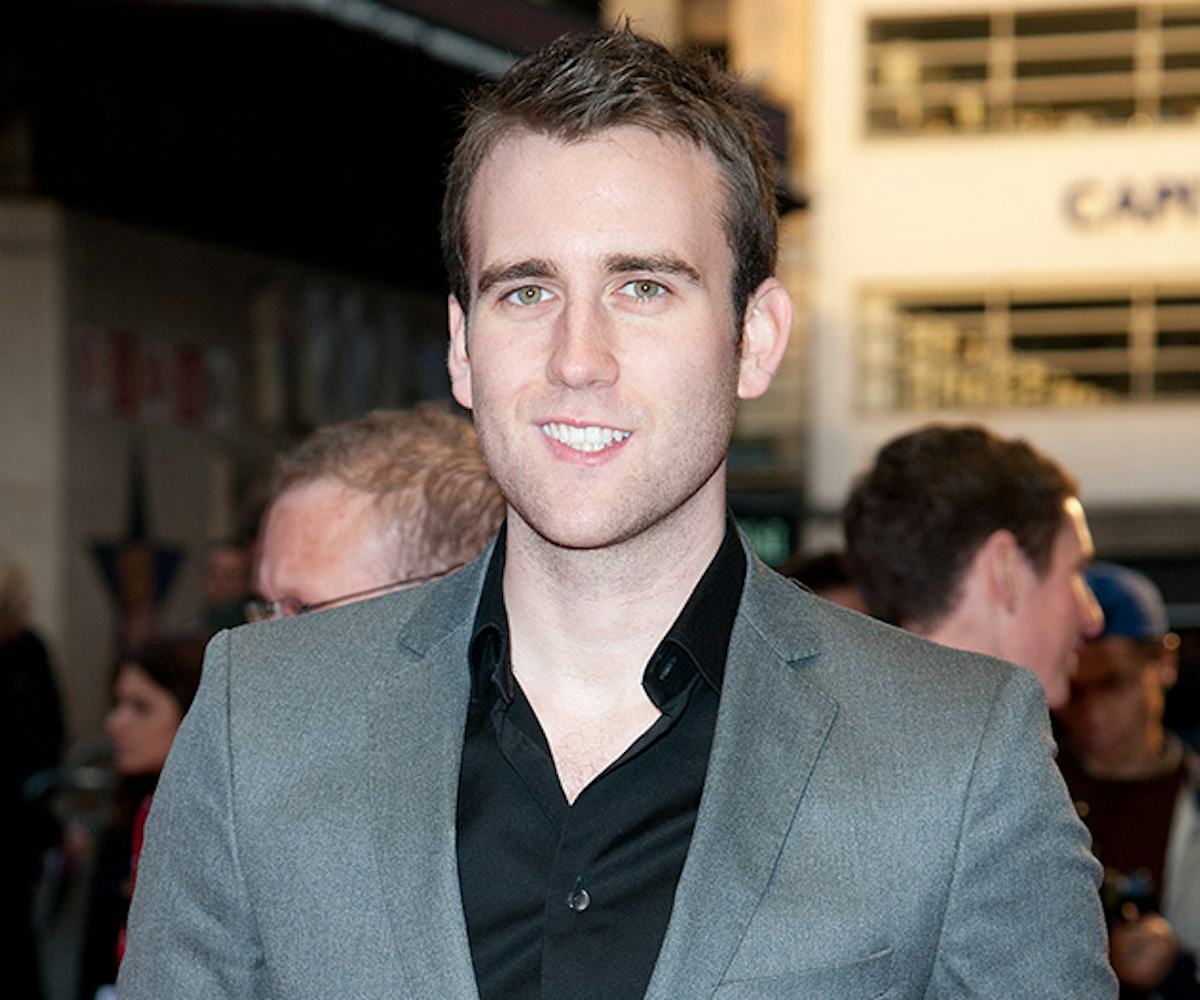 Photo by Ben Pruchnie/Getty Images
neville longbottom strips down in new photo shoot
Harry Potter's Neville Longbottom—a.k.a. Matthew Lewis—has grown. He blossomed into a beautiful man creature somewhere between movies five and the first part of seven. Thirst for Lewis peaked after the movies concluded as he went on to do other, more shirtless projects. (Accio over here, sir!) Now the boy that was once Neville Longbottom has, uh, lost his bottoms.
The 25-year-old actor covers Attitude magazine's June issue. Inside, he's not covering up much else. J.K. Rowling spotted the photos and took to Twitter with bit of motherly shock. Lewis "apologized," but Rowling, the subtle queen of Twitter sass, urged him to put clothes back on. 
Good luck getting the rest of the Internet to side with ya, Jo.
Click through the gallery to see the photos, along with the best parts of his interview.
"I was excited I guess to go on the red carpet on the release of the last film and be me, and not to have to have the fat suit under my t-shirt. It was quite an exciting buzz."
"I was 21, I was like 'yeah, this'll be cool!' It was never meant to be a 'hey everyone, look at me!' but it was nice to be able to go and be myself. And then obviously a lot of attention focused on it, which I didn't expect at all. I've never considered myself to be good-looking at all. Just average."