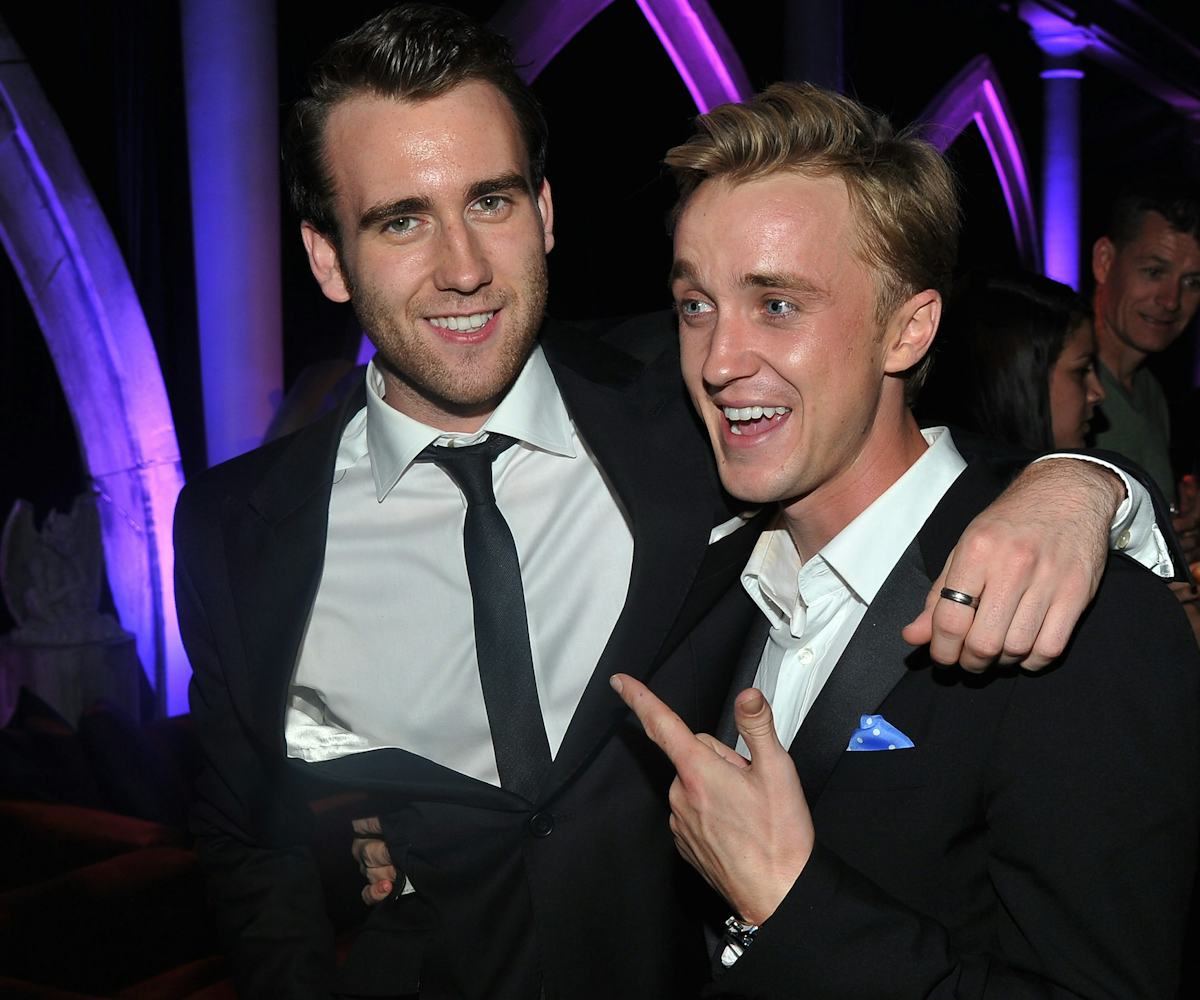 Photo: Stephen Lovekin/Getty Images
harry potter stars duke it out on twitter, j.k. rowling approves
draco vs. neville forever
Gryffindor versus Slytherin—the war never ends. Case in point: When Matthew Lewis, the currently very hot actor who played Neville Longbottom, tweeted support for his pal Tom "Draco Malfoy" Felton's new film, the friendly gesture turned into a squabble between the rival houses. Ten points to both!
Taking it to a new level, though, was Twitter genius—and Harry Potter author—J.K. Rowling who congratulated the two former Hogwarts students on maintaining the traditional, historic animosity between Slytherin and Gryffindor. Take a look.
Twenty points to House Rowling! This follows Rowling congratulating/admonishing Lewis for his recent bout of shirtless hotness which is, yes, a little bit like your mom pointing out how hot you are, but more oddly endearing than anything else. 
Isn't it good to know that the community of actors and creatives who gave us Harry Potter the books and films continues to be a ragtag family of adorable, nutty social-media users who love each other as much as we love them? A million points all around!
(Via EW)