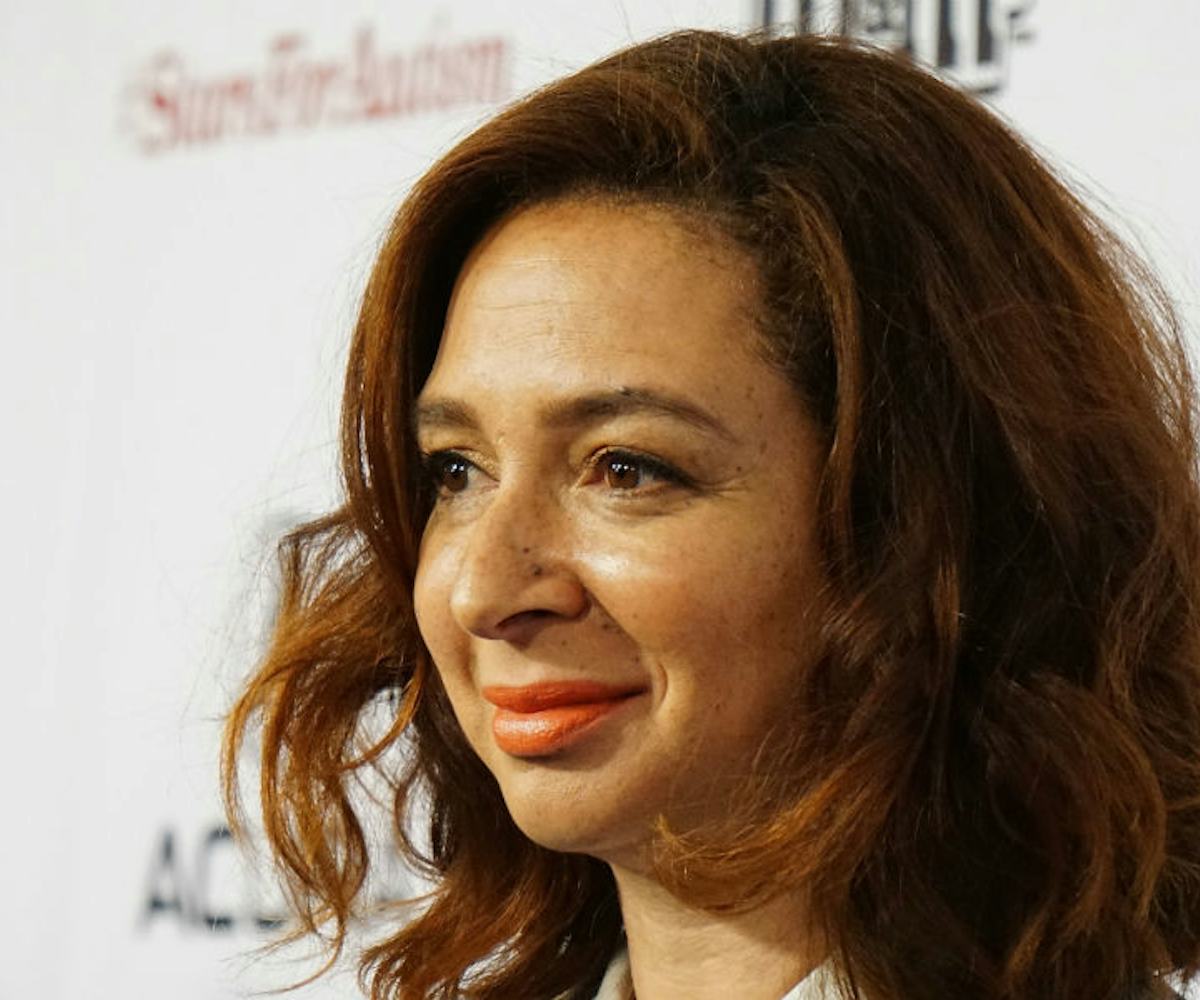 Photo by Mike Coppola/Getty Images for Comedy Central.
Maya Rudolph Was Hair-Shamed While Working On 'SNL'
To know black women is to know their hair struggles.
In a recent interview with The New York Times, Maya Rudolph shared some of her own, growing up biracial with a white father who wasn't exactly well versed in styling hair—let alone her "super-thick and super-curly" hair. "First of all, hair products that exist today did not exist when I was a child," she tells the publication. "The detangling system that I use now on my children is light-years beyond anything that would've ever happened to me growing up in Westwood [California]."
Her hair remained a source of frustration through college and into her days working on Saturday Night Live. "My hair was natural when I started Saturday Night Live, but it was so thick to get under wigs," she says. So, she decided to start straightening it every Friday night with her friend and hair department head Jodi Mancuso. She explains that the blow-dry area was on the same hallway as a lot of her male castmates' rooms. "And every [expletive] Friday night, we'd hear some [expletive] white guy walking down the hall going, 'Is something burning in here? What's burning?'" Rudolph's response, as the publication outlines, was this: "'I'm like'—Rudolph's lips and voice tensed, and she enunciated every exasperated syllable—'I'm Get-ting.My.Hair.Done.'"
Reflecting on her hair experiences prior to SNL, she says: "Every time I'd work, they'd be like, 'I really don't—like, can I touch?—I really don't know what to do with your hair.' They would just say the most awful, disgusting things."
Read the full interview here.