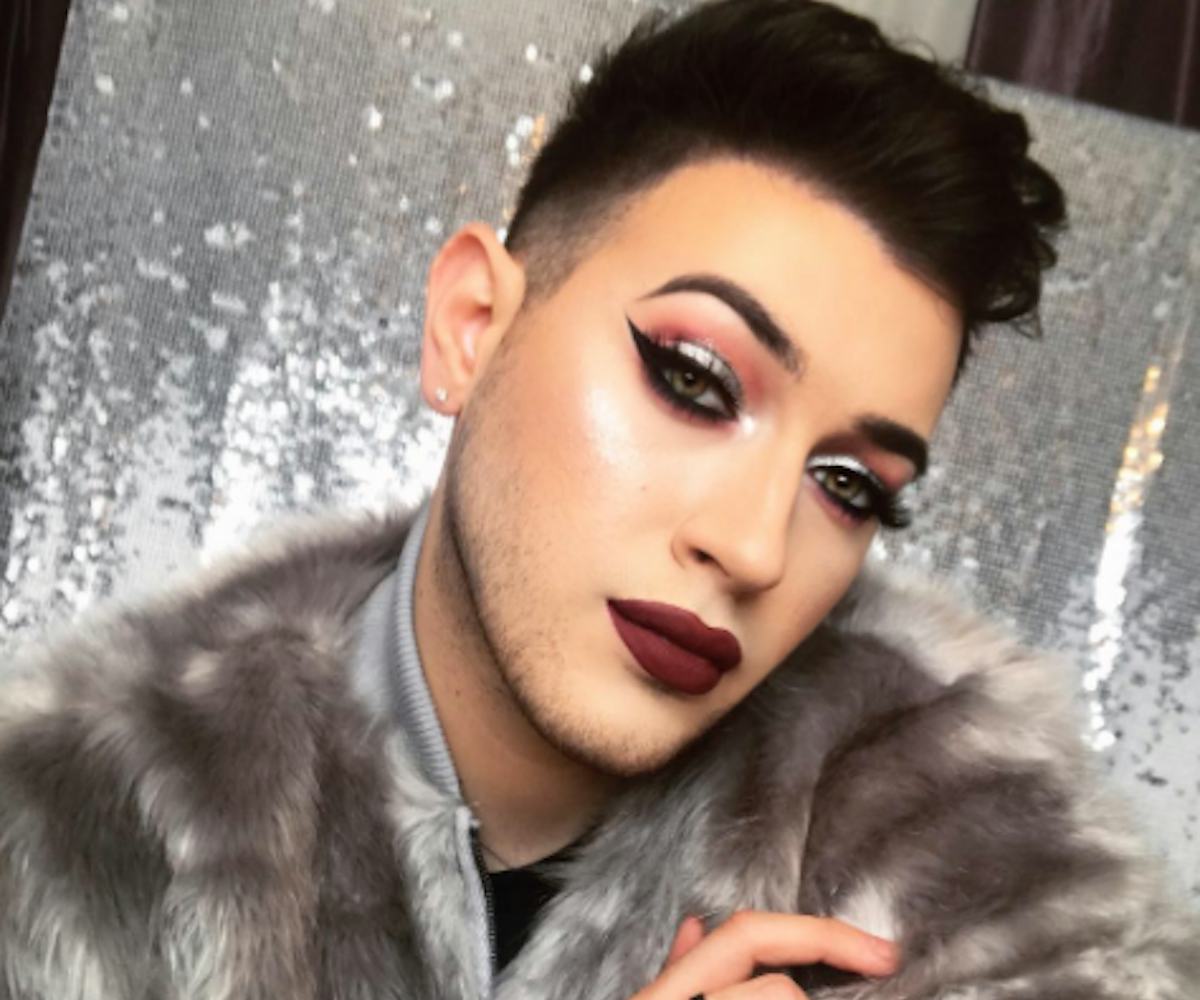 Maybelline Just Appointed Its First-Ever Male Ambassador
Beauty vlogger Manny Gutierrez has a new gig
Beauty has long been female. Not the adjective itself, but actions surrounding it, like caring for your skin or hair and doing your makeup, have in the past been categorized as solely girly indulgences. Over the past year, though, the industry has been challenging this notion. Anastasia Beverly Hills included men in its Glow Kit ads, CoverGirl appointed its first male ambassador James Charles last fall, and vloggers, like Patrick Starr and Manny Gutierrez, have been owning the social media space. Brands are now becoming privy to the beauty boy takeovers, with Maybelline being the latest to follow suit. 
The company recently announced that Gutierrez, also known as Manny MUA to his fans, will become one of its ambassadors. Along with blogger Shayla Mitchell, the two were tapped to star in Maybelline's campaign for its Big Shot Mascara product. "Honestly I couldn't be more honored thrilled!" Gutierrez wrote on his Instagram. "Thank you to Maybelline for taking a chance on me."
Maybelline's senior vice president of marketing, Anne Marie Nelson-Bogle, also stated in the press release:
We're so excited to team up with Manny and Shayla, who are true leading influencers in the social media world, on our first ever video campaign that features influencers as the stars. The duo's boss-like personalities, in which they unapologetically slay both their makeup looks and their professional lives, made them a perfect fit for the role.
Fingers crossed that Gutierrez will have a chance to experiment with products outside of mascara because the boy knows his way around a palette. Furthermore, hopefully, guys intercepting beauty will become a permanent fixture in the industry, and not just a passing fad.