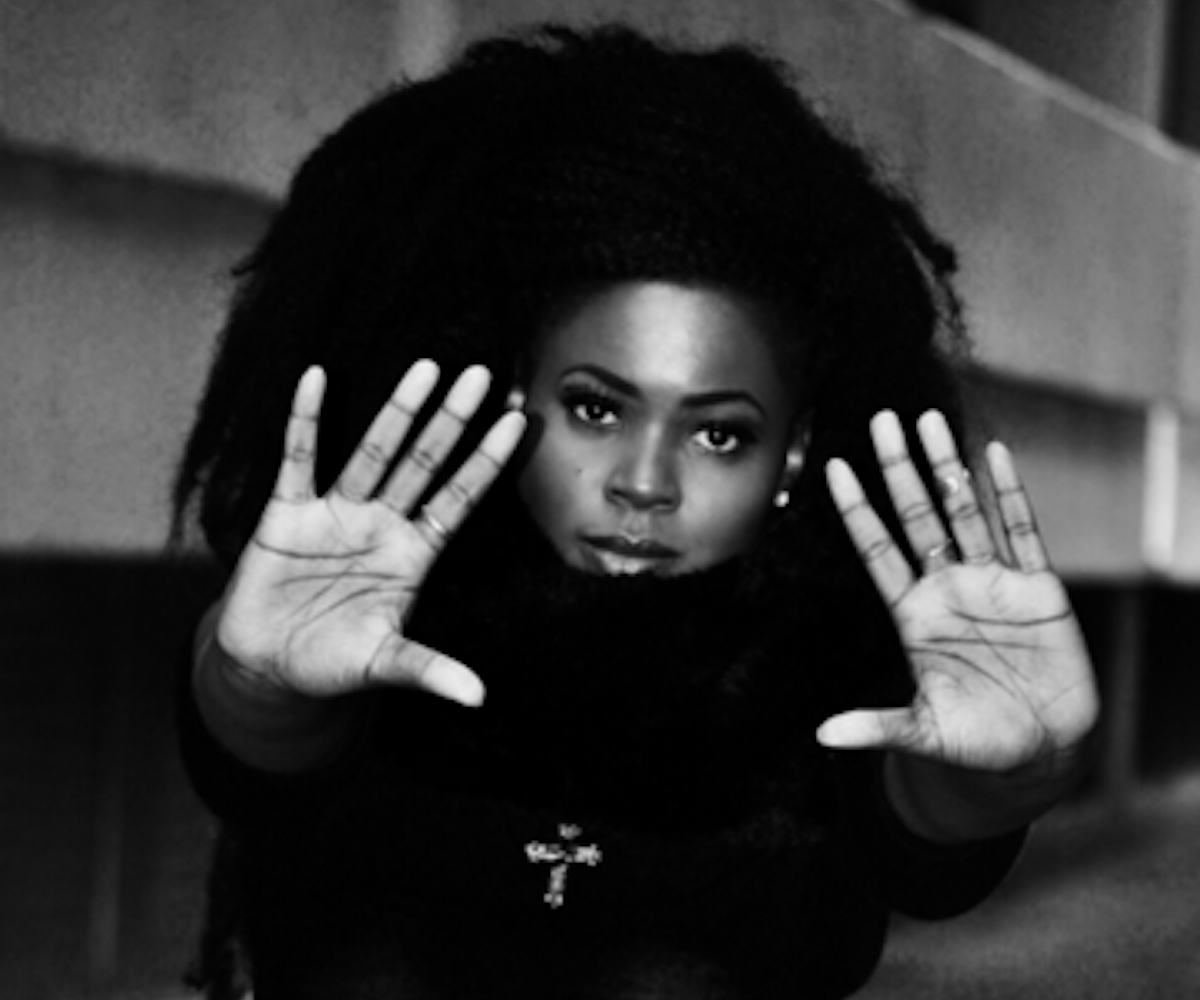 Photo courtesy of Saloan Rochelle
MBALLA's Raw New "Illegal" Single Demands Your Attention
Music has long served as both a safe haven and a bullhorn for the oppressed. Rising artist MBALLA is one of those musicians using her platform to vocalize injustices throughout the world, a mission the Paris-born Cameroonian singer made when she decided to dedicate her life to music after the death of her father, an ambassador-turned-political prisoner in Cameroon, when she was just 18. Today, NYLON is premiering her new single, "Illegal," a track based off of her "personal experience and reaction to what it means to be an undocumented person of color amid extreme racial tension in the U.S."
The self-proclaimed "immigrant woman of color" strives to integrate the message of empowerment and strength through her music, much like her idols Beyoncé, Lauryn Hill, and Nneka.
Describing her sound as "R&B/hip-hop tinged with trap elements, reggae, afrobeat, and Haitian zouk," the percussion-heavy "Illegal" is one of seven tracks that is part of her forthcoming EP, Never Leave Quietly, set to release later this year. 
"I had to find ways to process my personal predicament here, the stakes were and always are really high in my situation," she says. "I was a woman of color protesting equal rights for black people, but simultaneously an undocumented person, therefore with no rights, including the lack of a right to protest. In that moment I felt like I had to create a voice for women like me—women of color who want to support fights for equality but risk their freedom and potentially the entire life they've established here by doing so."
Stream the powerful tune, below.