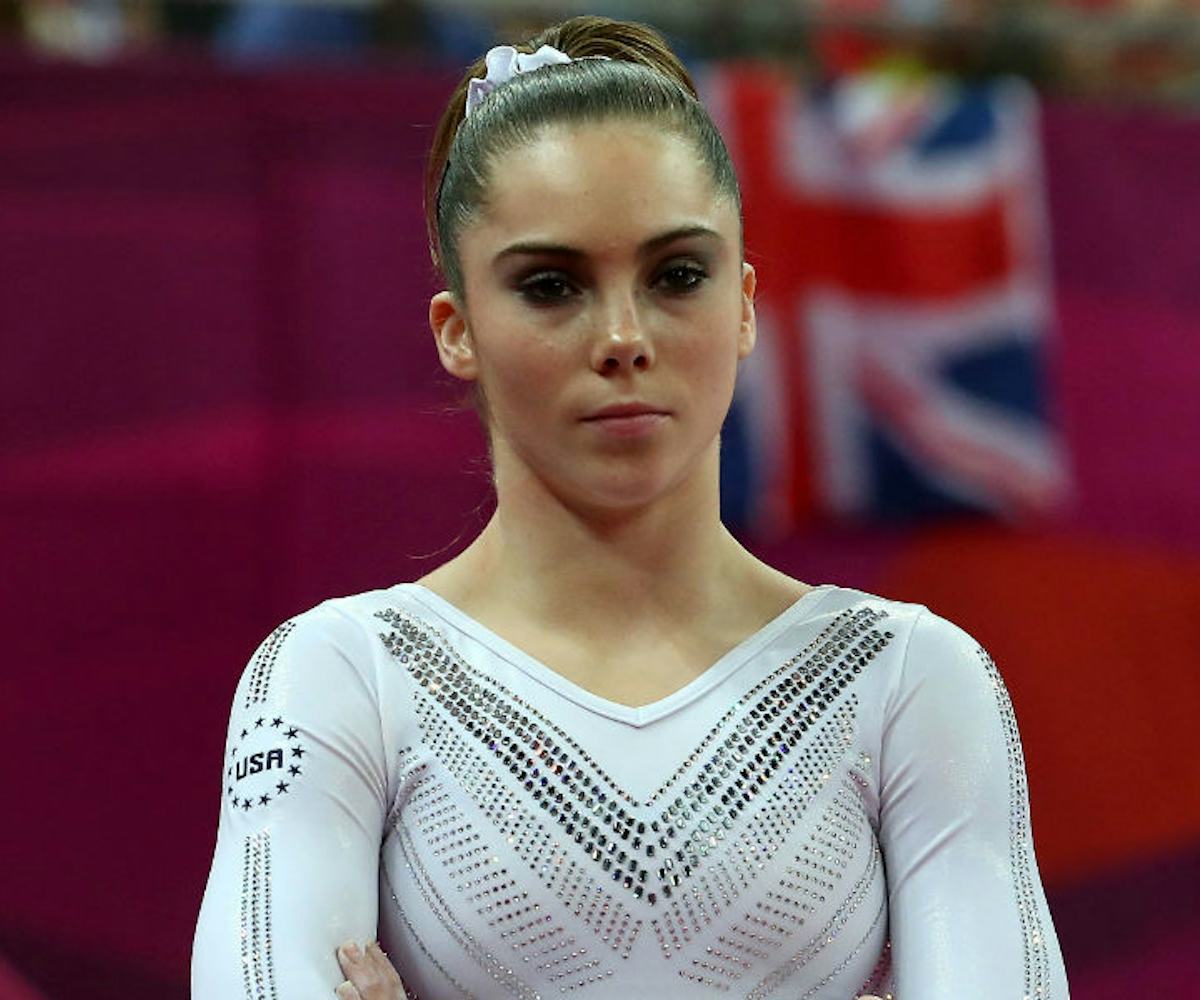 Photo by Ronald Martinez/Getty Images.
Gymnast McKayla Maroney Says She Was Paid To Keep Quiet About Abuse
According to a recent lawsuit
Olympics gymnast McKayla Maroney came forward in October to reveal she was among the more than 125 women (that also included fellow gymnast Aly Raisman) assaulted by former team doctor Larry Nassar. Now, she's suing USA Gymnastics and the United States Olympic Committee (USOC), claiming that the organizations tried to buy her silence with a confidential financial settlement agreement.
According to the Los Angeles Times, the lawsuit alleges that the USOC fostered a "culture of atmosphere that conceals known and suspected sexual abusers," including Nassar. Maroney's attorney, John Manly, has compared the incident to the Catholic Church sexual abuse cases, where the Church silenced the victims of the priests in power. "This was an immoral and illegal attempt to silence a victim of child sexual abuse," he said.
The USOC has denied involvement, while the USA Gymnastics claims the "concept of confidentiality" was actually initiated by McKayla's former attorney, not the organization, and notes that the settlement was "in accordance with state law, despite what has been alleged."
A USOC spokesperson said: "We are heartbroken that this abuse has occurred, proud of the brave victims that have come forward and grateful that our criminal justice system has ensured that Nassar will never be able to harm another young woman."
Nassar pleaded guilty to sexually assaulting several female gymnasts and possessing child pornography. He has been sentenced to 60 years in prison for the latter and faces a possible life sentence for the former.