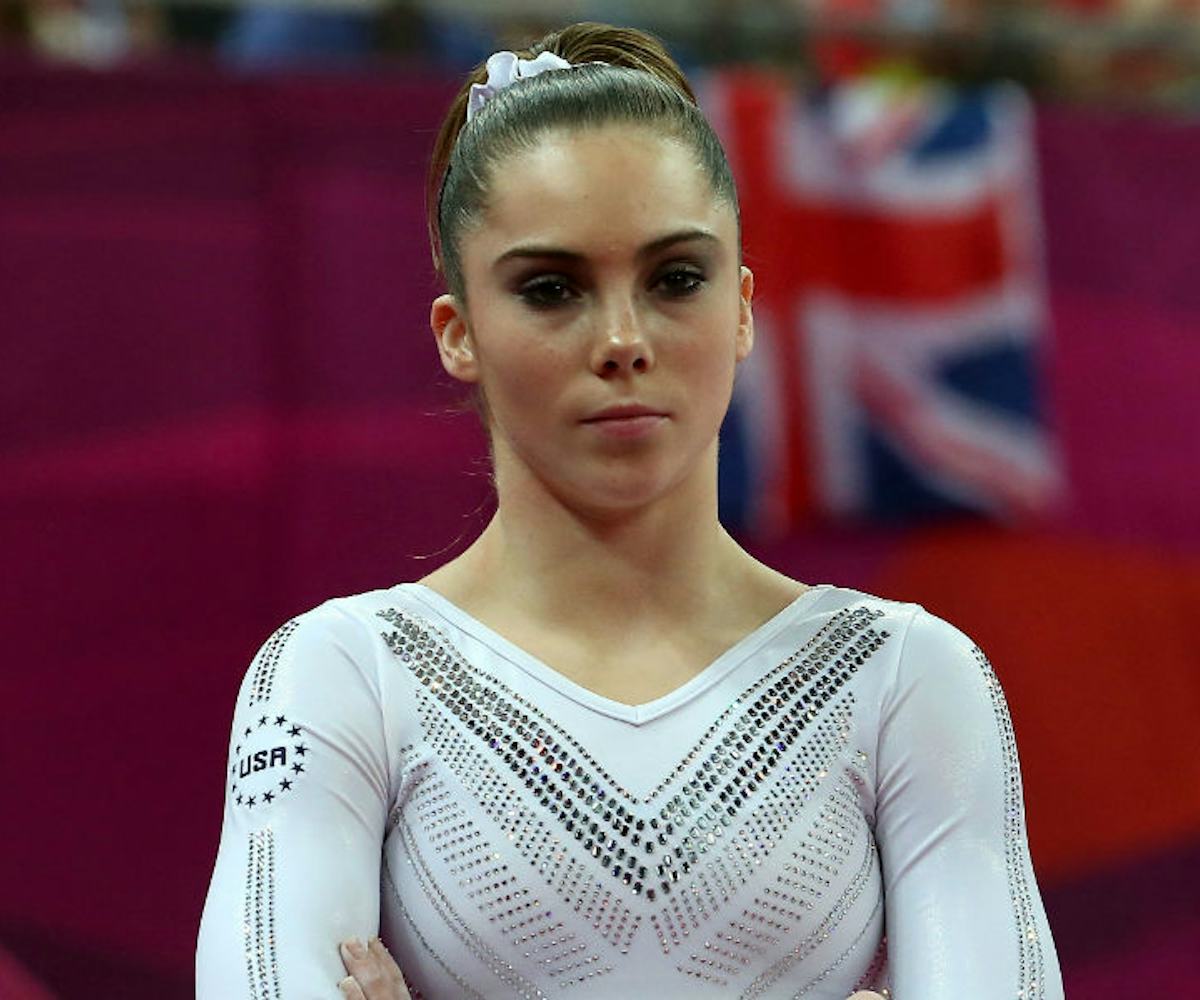 Photo by Ronald Martinez/Getty Images.
McKayla Maroney Says Larry Nassar Abused Her Hundreds Of Times
She spoke out about the horrific experience for the first time since revealing she was a victim
McKayla Maroney is speaking out about the abuse she experienced at the hands of former USA Gymnastics doctor Larry Nassar in detail for the first time since revealing she was a victim last year. In an interview with NBC's Savannah Guthrie, which will air Sunday night, the former Olympic gymnast says that she was molested on her very first visit and hundreds of times after over the next five years. Nassar violated her "every time" he saw her, she shares.
In that time, Nassar, who has been sentenced up to 175 years in prison, convinced Maroney to keep silent about the abuse. "He said that nobody would understand this and the sacrifice it takes to get to the Olympics," she says. "And he didn't say it in a way that was, like, mean or anything like that." It felt like she was in on a secret, she explains. "I actually was like, 'That makes sense. I don't want to tell anybody about this.' And I didn't believe that they would understand."
Maroney also spoke at the Prevention of Cruelty to Children luncheon on Tuesday, where she shamed USA Gymnastics, Michigan State University, and the United States Olympic Committee for their complicity. "All they cared about is money and medals," she said.
The one-hour NBC broadcast will also include interviews with coaches Béla and Martha Károlyi, fellow gymnast Aly Raisman, and Gina Nichols, the mother of former world champion gymnast Maggie Nichols. You can watch a preview, below.