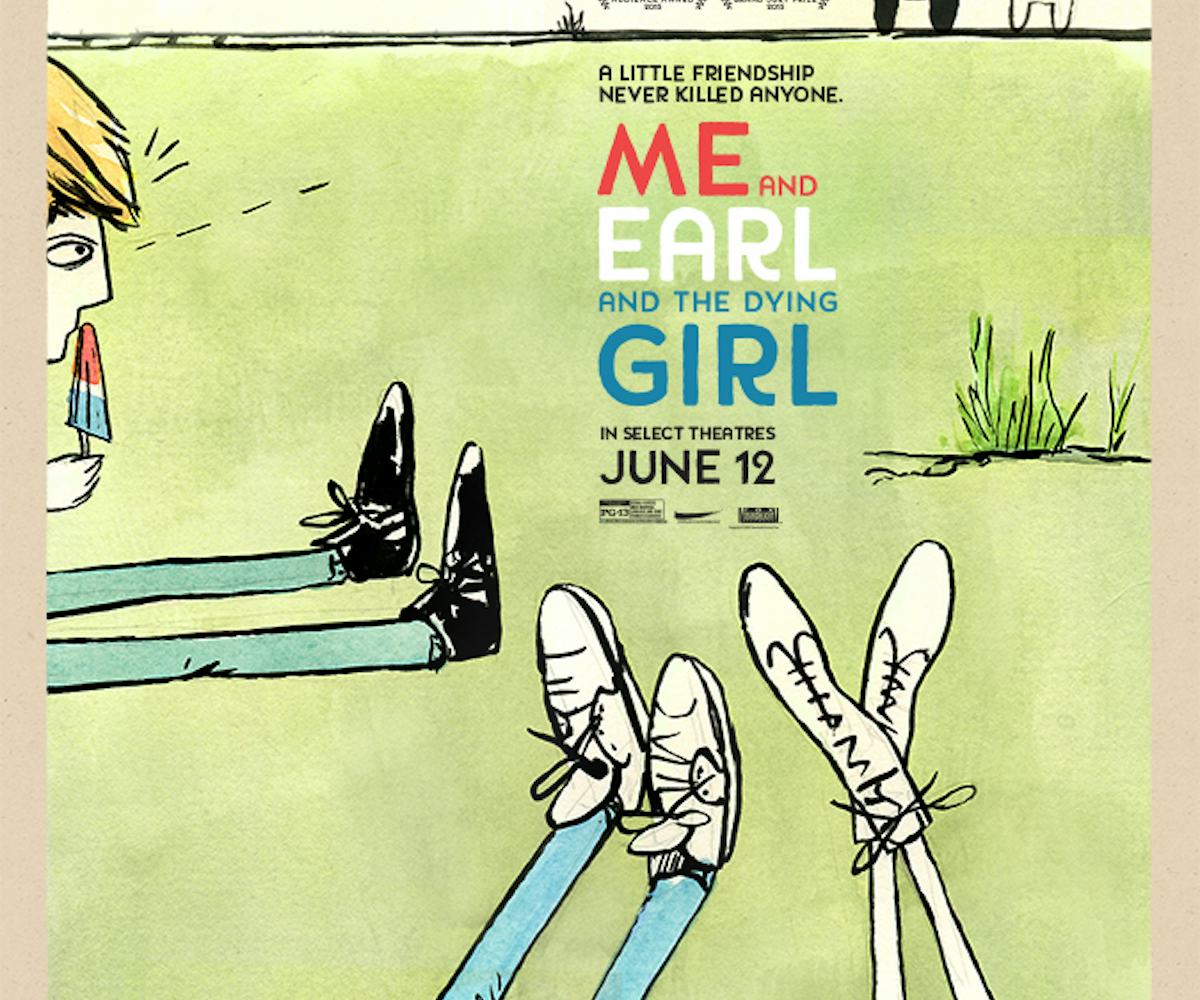 see 4 exclusive posters from 'me and earl and the dying girl'
the sundance sensation hits theaters on june 12
There's a reason why Me and Earl and the Dying Girl won the top two prizes at this year's Sundance Film Festival and left barely a dry eye in house: It's a blissfully original and eccentric film with a story of friendship and loss at its center—a movie that on the surface seems like your typical high school comedy, but eventually reveals itself to be much more.
Thomas Mann stars as Greg, a high school senior who'd rather shoot quirky adaptations of his favorite movies with his best friend Earl than climb the popularity ranks. At the urging of his mom (the always-welcome Connie Britton), Greg befriends Rachel, a neighbor and classmate just diagnosed with leukemia. At this point you'd expect a Fault In Our Stars-esque romance to form, but Me and Earl and the Dying Girl isn't interested in meeting your expectations—it would rather upend them. 
We're happy to exclusively premiere four new posters from the movie that play off the knowing wit the script does so well. If you're fatigued by the computer-generated dinosaurs and crumbling skyscrapers of summer movies, Me and Earl and the Dying Girl will be the perfect antidote when it opens on June 12.