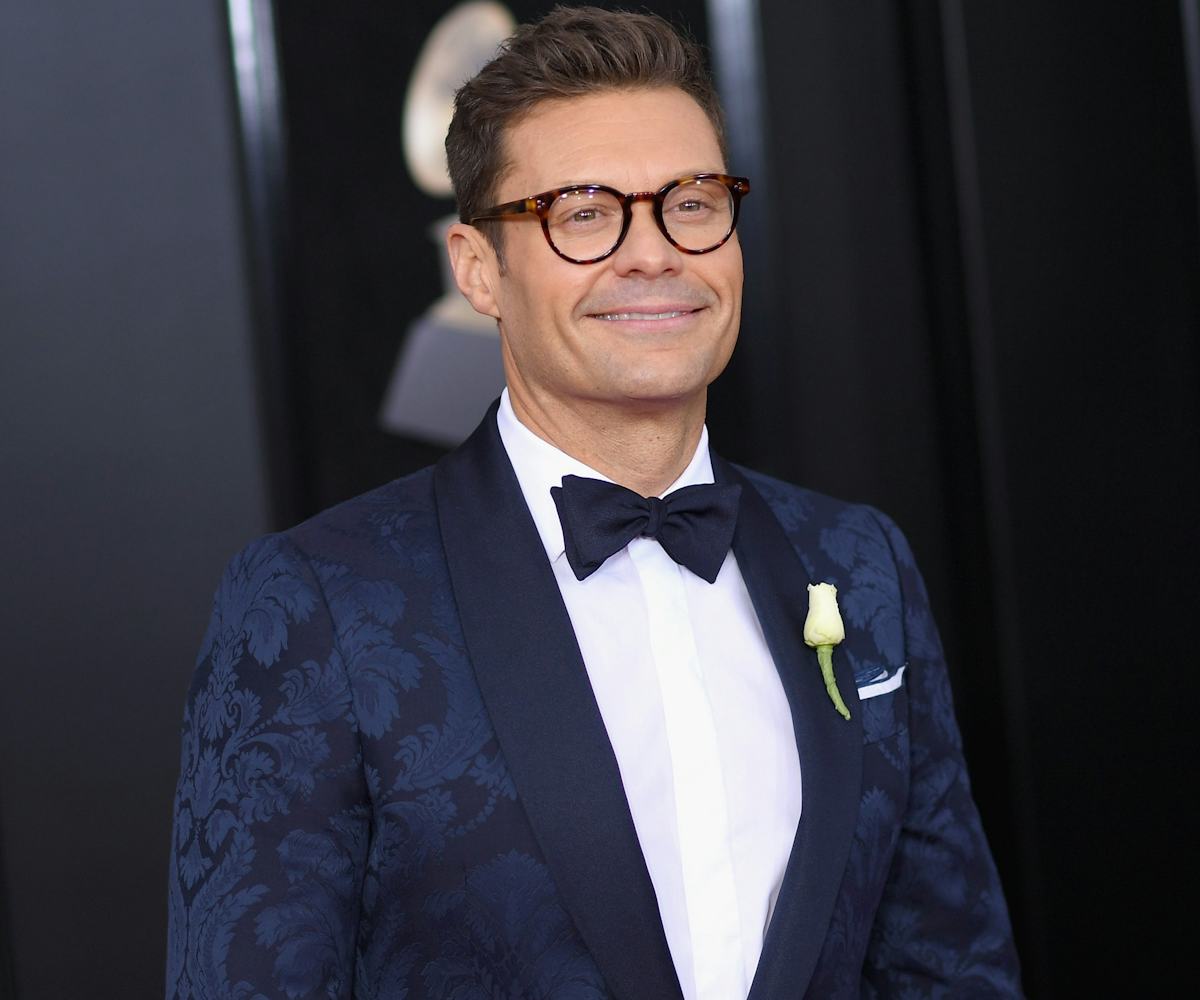 Photo by Dimitrios Kambouris/Getty Images
Me Too Founder Doesn't Think Ryan Seacrest Should Be At The Oscars
"Until they sort it out, it's really on 'E! News' and shouldn't be on us"
Amidst the sexual misconduct allegations currently swirling around E!'s Ryan Seacrest, the network sent the television personality to cover the red carpet at the 2018 Oscars. Not only that but, reportedly, E! was "strongly weighing instituting a delay of up to 30 seconds and more on its coverage" in case things got difficult for Seacrest on the carpet.
Ahead of the ceremony, Tarana Burke, the founder of the Me Too movement, told Variety that E! "shouldn't send him" since it forces women into the position of having to implicitly say where they stand on the issue by deciding whether or not they want to talk to him.
"They really shouldn't send him [to the Oscars]," Burke said. "We shouldn't have to make those choices of, 'Do we or don't we?'" 
Burke also continued by telling the publication that "this is not about his guilt or innocence... It's about there being an accusation that's alive, and until they sort it out, it's really on E! News and shouldn't be on us." She continued by saying E!'s choice is indicative "of how respectful [they are] of this issue—and of women." 
An insider told Deadline that the network was considering a plan to "ensure plenty of time to either cut to Giuliana [Rancic] or to pull the plug altogether unnoticed if an on-camera encounter with Ryan goes into tricky territory." The publication also spoke to another person with knowledge of the situation who alleged that the delay is just one of several "defensive scenarios" E! put in place for the live broadcast. E! told Deadline that it always tapes "multiple sources of content simultaneously to deliver the best possible show, and there are often brief delays between interviews."
Last November, former wardrobe stylist Suzie Hardy accused Seacrest of acting improperly toward her a decade ago while working with him on E! News. As a result, the network conducted a two-month-long investigation, which concluded there was "insufficient evidence" supporting Hardy's claims. However, Hardy went public with her allegations last week, telling Variety that she was subject to "years of unwanted sexual aggression," including moments when Seacrest would "grind his erect penis against her while clad only in his underwear, groped her vagina, and at one point slapped her buttock so hard that it left a large welt still visible hours later." She also said that when she did decide to file an HR report against him in 2013, she was terminated from the job. Seacrest rebutted her claims in an issued statement.