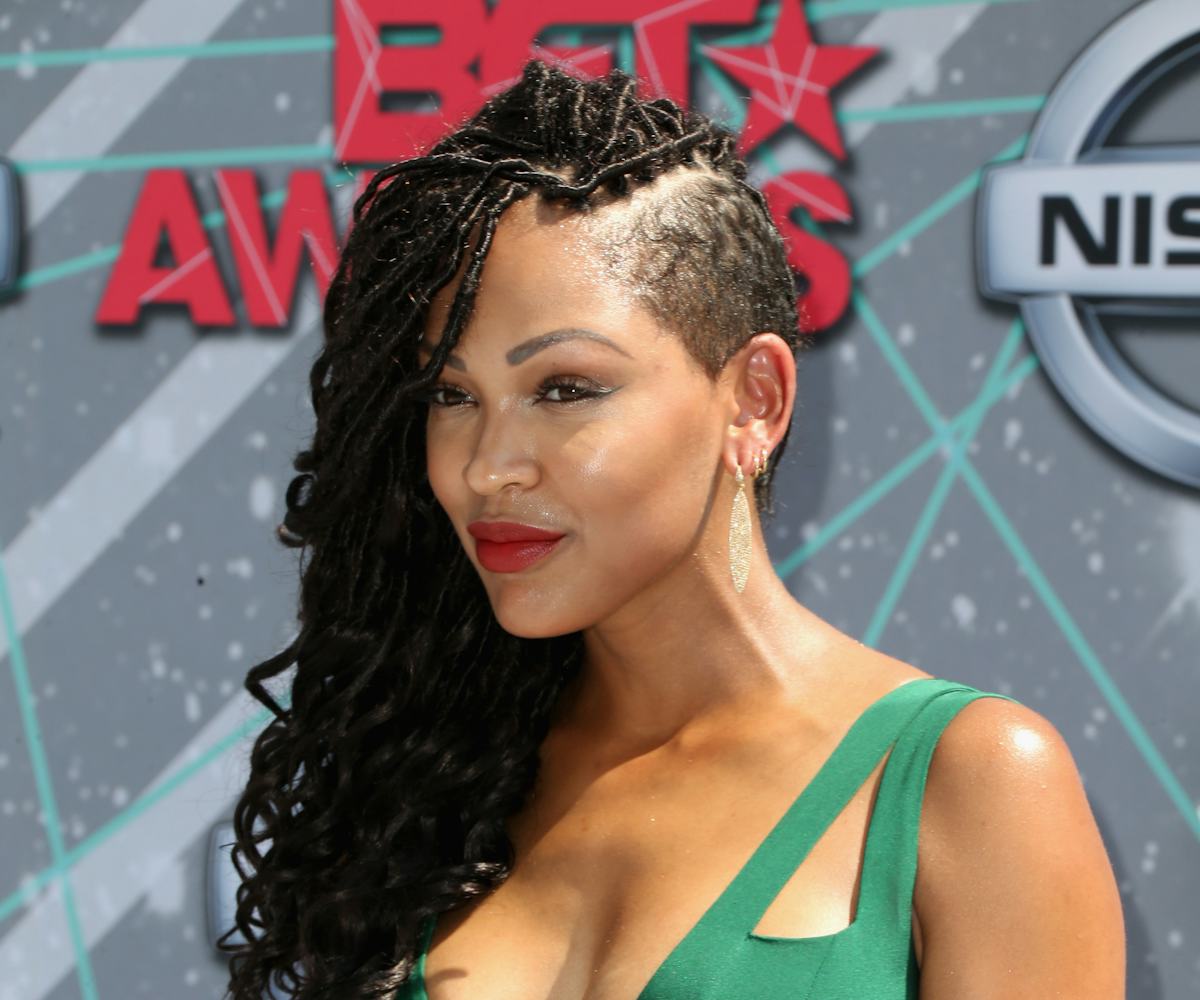 Photo by Frederick M. Brown/Getty Images
Meagan Good To Take On The Role Of Foxy Brown In Hulu's Reboot
Hulu is about to bring back one of your favorite '70s classics. Jack Hill's Foxy Brown is reportedly getting the reboot treatment thanks to DeVon Franklin and Tony Krantz, who are both attached to the television adaptation as executive producers. Meagan Good has been cast to play Pam Grier's iconic part as the revenge-seeking badass. (It should be noted that Franklin and Good are married so this is sort of the ultimate passion project for the couple.)
Malcolm Spellman and Ben Watkins have been tasked with writing the script, which has been described as a "modern reimagining" of the blaxploitation film. In case you need a refresher, Foxy Brown follows Grier, aka Foxy Brown, on her road to destruction as she hunts down the men who murdered her boyfriend who was an undercover agent investigating a drug syndicate. Grier decides to infiltrate the circuit by posing as a prostitute and enters the sex slave trade.
Despite all the drugs, sex, and violence that are involved with the film, it has managed to stand the test of time for portraying a strong black woman who maintains resilience in the face of danger. Grier puts her life on the line, but she's smarter than her enemies realize. On the flip side, many critics of the film have pointed out how problematic Foxy Brown is for promoting controversial stereotypes in relation to black womanhood. With the current times we are living through, black power deserves to be celebrated now more than ever, though.
Watch the original trailer for the film, below.